We have tested the best known and safest VeChain Wallets extensively and present you the best VeChain wallets in our experience report. The wallets tested by us differ in the scope of functions as well as in the degree of security. There are also many VeChain Wallets that you can use for free, for others you have to pay some money.
It is also important to know that you can earn a small dividend (also called "Staking") for holding VeChain Thor (VET). To fully understand this process, it is important that you have a basic understanding of VeChain wallets and the technology behind cryptocurrencies. We will therefore give you a short introduction to VeChain and tell you which wallets support VeChain Thor Staking.
The Basics - Wallet 101
A VeChain Wallet is a virtual wallet that, in contrast to real wallets for paper money, does not store the money itself, but the access keys for it. The access keys are the so-called "private keys". You can save the "private keys" either online or offline. Depending on this, two wallet types can be distinguished:
cold wallets and
hot wallets
The basic difference is that cold wallets store the private keys offline and are never connected to the Internet. As a result, hackers have no way of accessing and stealing private keys. In contrast, hot wallets store your private keys on a device which is connected to the Internet.
This makes your private keys vulnerable to hacker and phishing attacks, as attackers can potentially access your private keys via your Internet connection. This crucial difference is driving large investment firms to store most of their clients' money offline, as there is no point of attack to steal VeChain Thor. Accordingly, cold wallets are the safest way to keep your VeChain Thor safe and secure. VeChain Thor hardware wallets offer private investors the easiest and cheapest way to store your cryptocurrencies offline.
How to earn money with VeChain Staking
VET acts as a store of value within the network. However, to execute smart contracts or create transactions, VeThor (VTHO – often referred to as Thor Power or VeThor Power) is charged as a fee. For simply storing VET on a wallet you will receive a dividend. This process is also known as Staking.
Currently the VeChain Staking rate is 0,000432 VTHO per VET and per day. This value is based on current VET/VTHO market prices and may change daily. In addition, VTHO Staking Rewards are calculated on the basis of 7 daily average prices.
What is the private key and the public key?
So that cryptocurrencies can be used securely, a special procedure is used, the asymmetric cryptography. This cryptographic method is characterized by the use of a key pair consisting of a private key and a public key for encryption. Both keys have an important meaning.
Your so-called private key is your personal access key, which represents your ownership of the VeChain Thor token. You should never share your private key, as you may lose access to your VET. The public key is used to create your wallet address (the wallet address is a hash version of the public key) and is therefore publicly accessible and no secret.
The best VeChain hardware wallets in test
VeChain hardware wallets offer the best possible protection to store your VeChain Thor. You can also use a VeChain paper wallet. However, you have to note that the VET token will come into contact with the Internet when you want to send a transaction. Therefore the use of a hardware wallet is much more practical and safer than a paper wallet.
The private keys are stored on hardware wallets in a separate partition that is never connected to the Internet. This protects your private keys from hacker and phishing attacks. Even if your wallet is physically stolen, the thieves must overcome other security mechanisms. All VET hardware wallets presented below have the possibility to set up a PIN as well as to activate a 2-factor authentication. This way your VETs are additionally protected.
The only disadvantage of a hardware wallet is the acquisition cost, which in our opinion is worth every penny invested! You will regret not having bought a VET hardware wallet if your VETs are stolen. Until today there are no known cases where cryptocurrencies could be stolen from VeChain hardware wallet!
The advantages of VeChain Thor hardware wallets:✅ Hardware wallets offer you the best possible protection
✅ Storage of private keys offline
✅ Support for more than 1,250 different cryptocurrencies
✅ Regular security updates
✅ Customer support of the manufacturers
The disadvantages of VeChain Thor hardware wallets:
❌ Acquisition costs
❌ Some brokers, such as
eToro
, offer deposit protection, this is not available for hardware wallets.
The best 3 Hardware Wallets in 2019
Hardware Wallet
Info
Test

⚡ OUR test champion: The Ledger Nano X
✅ Manage 100 cryptocurrencies simultaneously
✅ Compatible with more than 1,100 cryptocurrencies
✅ Bluetooth connection for mobile wallet
✅ New flagship of the market leader
⛔ Price: 119,90 € - in the middle range

⚡ Best price/performance ratio: The Ledger Nano S
✅ Very good Price: 59,90 €
✅ Compatible with more than 1,100 cryptocurrencies
✅ Proven quality: more than 1.3 million units already sold
⛔ Manage max. 5 cryptocurrencies simultaneously

⚡ 3rd place: The Trezor Model T
✅ Over 1,000 cryptocurrencies supported
✅ Proven quality from Trezor
✅ Firmware is not installed on the device until you start it
⛔ In comparison to the Nano X: less features and functions 
⛔ High price: about 180 €



1.

Ledger Nano X
We tested a total of 8 different VeChain hardware wallets and came to the conclusion that the Ledger Nano X is the best VeChain Thor hardware wallet. Compared to its predecessor, the Ledger Nano X has received many updates and has become even more secure. The biggest innovation is the Bluetooth function, so that the wallet can also be used as a mobile VeChain Thor wallet. Only non-critical data is transferred via Bluetooth. Both the private key and the recovery phrase are not transferred and are not connected to the Internet at any time.
In addition, the internal memory of the device has been expanded so that now up to 100 apps can be stored and used simultaneously. In addition, the display has been enlarged so that the address can now be checked without scrolling.
In order to participate in staking with your hardware wallet, you have to take a little detour. You must use the web wallet VeForge Vault. Here you have to log in with your ledger on the wallet. During this process, your private keys will continue to be kept offline.
Bottom line: The strong security and the new functions make the Nano X our test winner. Since the setup and operation of the wallet is very simple, it is also ideal for beginners.
2.

Ledger Nano S
The Ledger Nano S is the predecessor of the Nano X and has been sold more than 1.3 million times worldwide. The sales figures reflect the strong safety and high quality of the Nano S. To date, there are no documented hacker attacks in which cryptocurrencies could be stolen. To participate with your Ledger Nano S in Staking, you have to use the web wallet VeForge Vault as already described for the Nano X.
We have owned the Ledger Nano S for several years and were completely satisfied with the wallet. Since the launch of the Nano X, the price for the Nano S has fallen significantly. In our opinion, the wallet offers the best price/performance ratio currently available.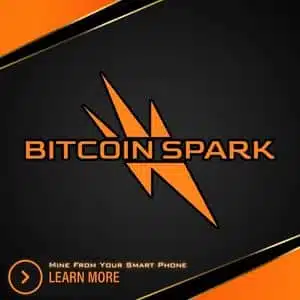 The best VeChain Thor desktop and mobile wallets
VeChain Thor desktop and mobile wallets belong to the category of hot wallets because they are at least temporarily connected to the Internet. They offer the best possible protection if you are looking for a wallet that is free to use. Your private keys are not stored on an external server, but on your computer or smartphone, depending on which device you use. The biggest advantage of both types is that they are free to use and easy to deploy.
The VET wallets presented in the following differ in their functional scope and their degree of safety. Therefore we have again created a ranking of the best wallets. The ranking also includes multi-coin wallets that support VET and many other cryptocurrencies.
The advantages of VeChain Thor desktop- and mobile wallets are:✅ The private key is not stored on an external server
✅ Almost all wallets are free of charge
✅ Very good protection (beyond hardware wallets)
✅ Access from anywhere with an Internet connection
✅ Multi coin wallets support more than 200 different cryptocurrencies
✅ Many instructions and tutorials on how to use it
The disadvantages of VeChain Thor desktop- and mobile Wallets:❌ Private Keys come into contact with the Internet at times
❌ It is your own responsibility to keep the Wallet software up to date.
❌ There is no deposit insurance as e.g. eToro offers.
The best VeChain Thor Wallets for desktop and Smartphone
VeChain Thor Sync (Windows, Linux and Mac OS)
VeChain Thor (Android and iOS)
Atomic Wallet (Windows, Linux, Android, iOS, MacOS)
Coinomi Wallet (Windows, Linux, MacOS as well as iOS and Android)
1.

Sync Wallet
The VeChain Thor Sync Wallet was released shortly after the launch of the VeChain main network and is the official wallet of the VeChain Foundation. Your private keys are stored locally on your computer so that only you have access to them. The Wallet supports the VeChain Thor Staking. The VTHO tokens are "paid out" at regular intervals. Unfortunately it is not possible to set up a 2-factor authentication.
You should therefore make sure to install an up-to-date anti-virus program and keep it up to date. Furthermore, you should not save your password in a file on your PC, but write it down on a piece of paper and keep it in a safe place. You can export the keystore file so that you can use the wallet on another PC if your PC is broken or stolen.
The wallet is available for Windows, Linux and MacOS and can be downloaded from this link.
2.

VeChain Thor mobiles Wallet
The VeChain Thor mobile wallet is the official wallet if you want to store your VET on a smartphone. It is available for both Android and iOS. The cryptocurrencies VET and VHTO are supported. The wallet also offers the possibility to set up a PIN or Touch ID/Face ID (if your smartphone supports this) and export the keystore file. With this file you can restore your wallet to another device.
Vechain specifically, the wallet also offers the opportunity to browse the Vechain dApp Store and try out the latest dApps from the developers. This function is more suitable for advanced users and those who are particularly interested. It also supports VTHO Staking, so that you receive your reward at regular intervals. This will be automatically transferred to your wallet.
You can download the wallet from the official website.
3.

Atomic Wallet

In addition to VET, the Atomic Wallet supports more than 300 different cryptocurrencies. It is offered by the founder of the platform Changelly.com and is constantly developed further. Within the crypto community the wallet has built up a very good reputation because it has numerous helpful and good functions. In particular, the developers of the wallet have specialized in three core requirements of cryptocurrencies:
security,
anonymity and
decentralization.
In accordance with these requirements, your private keys will be stored locally on your computer or smartphone. No personal information is required to use the Wallet. You can also download the software free of charge from the provider. With regard to decentralization, the wallet supports so-called Atomic Swaps.
This allows cryptocurrencies to be exchanged peer-to-peer without having to use a third-party provider such as a exchange. However, this function is not yet available for all cryptocurrencies. As an alternative, the Changelly and ShapeShift services are offered, which, however, cost between 2 and 5 percent depending on the cryptocurrency.
It is also important to know that the Atomic Wallet supports VeChain Thor Staking so that you get a small return on holding VET. The Wallet can be downloaded as a desktop version for your computer or as an app for your mobile phone for iOS and Android. It is available on the official website (click) for Windows, Mac, Ubuntu, Debian and Fedora.
4.

Coinomi Wallet
The VeChain Thor Wallet supports more than 275 different cryptocurrencies, including VET, so you can manage multiple digital currencies. Coinomi offers both a desktop and a mobile version, so you can decide which device you want to use. With both versions, your private keys are stored locally on your device.
Furthermore, Coinomi attaches great importance to your privacy. Therefore your IP address and all other sensitive data will be transmitted encrypted and never stored on a server. The wallet is also connected to the Coinomi exchange of the same name. This has the advantage that you can directly buy, sell or exchange your VET for other cryptocurrencies. You don't have to take a detour, but can use these functions directly from the wallet. The Coinomi wallet also supports VET Staking. For this you simply have to keep VET on the wallet. Coinomi then distributes the VTHO at regular intervals.
All in all, the wallet has good security, but unfortunately no 2-factor authentication yet, which is our only point of criticism. You can download the wallet on the official website (click now!).
The best online wallets for VeChain Thor
The best VeChain Thor Wallets Online Wallets
VeForge Vault 
Binance Wallet
Coinomi Wallet
1.

VeForge Vault web wallet
The VeForge Vault is a web wallet that allows Ledger hardware wallet users to store their VeChain Thor (VET) and VeThor Token (VTHO) with their hardware wallet and keep their private keys offline. The VeForge Vault passively generates VTHO by staking for the VeChain owner and then uses it for transaction fees.
The wallet also enables VeChain nodes to be hosted when sufficient VETs are available (approximately 10 to 25 million VETs are required. This corresponds tojust under $1,000). VeChain-based tokens such as OceanEx, VET+, Plair, SafeHaven and DecentBet are also supported by the VeForge Vault.
The web wallet can be used either with the Ledger Nano X, the Ledger Nano S, the browser extension Comet or the Sync desktop Wallet. The safest option is to use a VET hardware wallet, as the private keys never come into contact with the Internet. Accordingly, we also recommend that you synchronize the VeForge Vault with the Nano X or Nano S Ledger. This gives you the best possible protection for your VET!
The website also offers the possibility to use VerForge Explorer. With this explorer you can retrieve transaction data, accounts and some more information. The wallet can be reached via the official website (click here!).
2.

Binance Wallet
Binance is one of the world's largest and most secure cryptocurrency exchanges and supports VET and more than 150 different cryptocurrencies. Registration on the exchange is free, quick and easy. All you need to do is create an account and confirm your email address. After that you can already use all functions of the exchange. Without verifying your identity, you can store VET on Binance free of charge and deposit and withdraw cryptocurrencies worth up to 2 Bitcoins. If you want to trade a higher amount in Bitcoin or other coins, you have to verify yourself.
Binance is considered safe and reliable in the area of VET storage. Nevertheless, Binance was the victim of a hack in May 2019, in which more than 7,000 BTC were stolen. Binance has compensated all users completely from its own financial resources. However, you shouldn't rely on it in an emergency. You should only store your VET on Binance as long as you actively trade.
It is important to know that when you deposit VET on Binance, you automatically participate in staking. Binance distributes the saved VTHO at regular intervals. You can create an account on Binance by clicking on this link (click!*).
3.

Coinomi Online Wallet
The Coinomi Wallet can be used both as a desktop version and as a pure online wallet. It supports the same cryptocurrencies as the desktop version. The big difference is in a more simple setup. All you have to do is create an account and you can immediately deposit your VET to the online wallet. The online wallet supports 275 different cryptocurrencies, including VET. Another good thing is that Coinomi supports VeChain Thor Staking, so you automatically get rewards for holding VET.
Please note, however, that you have to hand over the responsibility for managing your private keys to the exchange and trust them completely. Although there are no known hacker attacks on Coinomi, exchanges are a popular target for thieves on the World Wide Web. You can create an account on the official website (click now!).
Summary
VeChain Thor Online Wallets provide good basic protection. However, you usually do not have access to your private keys, so you have to trust the provider to keep your VET safe. Nevertheless, online wallets are very popular as they are usually very easy to set up and use. 
Additional information on the VeChain Thor wallet review
After countless VeChain Wallet tests and hours of research we have compiled the collected information of our report. Nevertheless, you should try some VET Wallets yourself to get a feel for which VeChain Thor wallet is best for you.
If you have questions or suggestions about our VET wallet report, please leave a comment. If our manual has helped you, please rate our site positively by clicking on the stars.
Best Crypto Exchange for Everyone:
Invest in VeChain and 70+ cryptocurrencies and 3,000 other assets.
0% commission on stocks – buy in bulk or just a fraction from as little as $10.
Copy top-performing traders in real time, automatically.
Regulated by financial authorities including FAC and FINRA.

2.8 Million Users
Get Started
[ratings]
Crypto News Flash does not endorse and is not responsible for or liable for any content, accuracy, quality, advertising, products, or other materials on this page. Readers should do their own research before taking any actions related to cryptocurrencies. Crypto News Flash is not responsible, directly or indirectly, for any damage or loss caused or alleged to be caused by or in connection with the use of or reliance on any content, goods, or services mentioned.