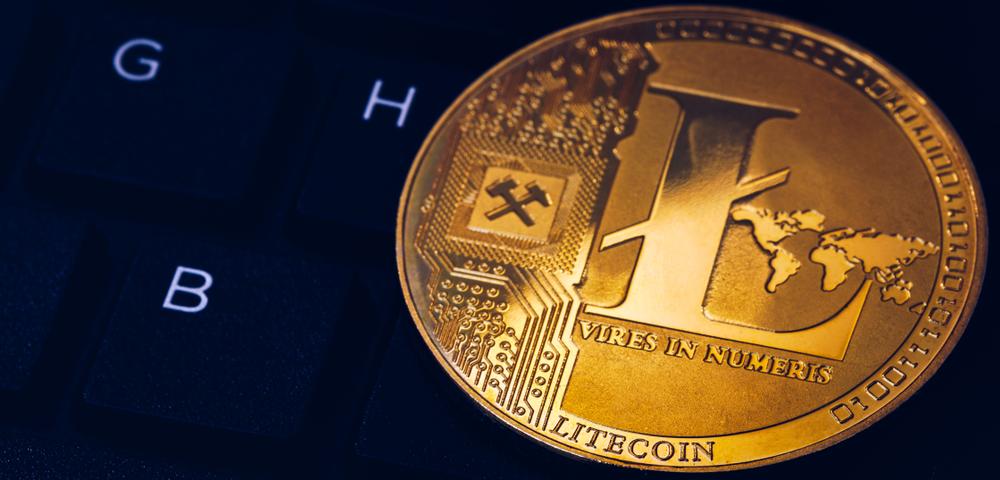 Through several reasons Litecoin is losing importance in the ecosystem while Bitcoin strengthens.
The decrease of the hashrate in the Litecoin newtwork is one of the factors to consider, besides the fact that Bitcoin is the dominating the crypto space and is gaining recognition from institutions. 
---
Bitcoin has had several competitors since its appearance. It was believed that Litecoin would be one of the strongest. But while Bitcoin gains more adoption, Litecoin fights against volatility and the drop in its hashrate. The year 2020 could be decisive. While Bitcoin is heading towards the end of the year in, so far, a strong position above 7.000 USD – Analysts predict that next year's Halving could be a big push for the Bitcoin price – this could cement Litecoin's future as an irrelevant cryptocurrency against the number one of the crypto market.
Bitcoin could completely eclipse Litecoin by 2020
Entrepreneur Sylvain Saurel has analyzed Litecoin's performance and future in a recent study. Saurel says the potential of Litecoin (LTC) is very limited. Litecoin emerged as a Bitcoin hard fork should should outperform Bitcoin in function and scalability. That promise is yet to be fulfilled.
Saurel explained that Litecoin's greatest moment of success was in 2017 when it was riding on Bitcoin's wave of success. He points out that LTC took advantage of Bitcoin's success to attract investors and capital. The highest LTC price at the time was $358 with a market capitalization of $19 billion. Although Litecoin remains in the top 10 of cryptocurrencies by marketcap, its capitalization declined to 2.9 billion dollars. Saurel affirms:
Litecoin no longer seeks to be seen as a Bitcoin 2.0 but rather to be seen as a companion that can perfectly complement the Bitcoin in its future success.
The analysis shows the technical advantages of Litecoin over Bitcoin. For example, it generates blocks every 2.5 minutes compared to the 10 minutes of the Bitcoin blockchain. With that Litecoin's network is able to confirm transactions faster than Bitcoin. However, Litecoin only has a few differences in its source code. On the other hand, Saurel states, that Litecoin is susceptible to security vulnerabilities that Bitcoin may have.
In addition, Litecoin's creator, Charlie Lee, has promoted the cryptocurrency as a more viable option for everyday transactions. Lee is a leadership figure and his actions have influenced Litecoin's reputation. However, the creator of the LTC was criticized when he sold all his LTC in 2017, when the cryptocurrency reached its alltime high.
Saurel and other figures in crypto space are pointing out that the development of Litcoin is stagnating. The analyst asserts that the strength of Bitcoin lies in the absence of a central figure affecting its operations:
(On the leaderships in cryptospace) this mode of operation only reproduces the failures of the current monetary system, which is in the hands of a few people abusing their power.
The growth of Bitcoin as a deposit of value is ineludible. Saurel states that this will only increase in 2020. He points out that the community will continue to find ways to increase the massive adoption of Bitcoin.
Litecoin's hashrate is dropping
The continuous fall of Litecoin's hashrate can be a sign of the irrelevance that the LTC is acquiring. As CNF reported, according to CoinMetrics data the LTC network has reported a decrease in its hashrate since mid 2019. Reaching its lowest levels since 2018. The hash rate, at the time of data publication, was 177.4 TH/s. In comparison, Bitcoin's hash rate was 91.4M TH/s.
If the reduction in the hashrate is prolonged, it could have a negative impact on the performance of the Litecoin. Although Litecoin could remain among the 10 most important cryptocurrencies, its development does not seem very promising. Saurel concludes: The future of the financial system belongs to Bitcoin.
However it is important to note that Litecoin is working on major changes. Currently the Litecoin Foundation cooperates with Grin developer Steve Burkett to implement MimbleWible in the Litecoin protocol. When it is implemented Litecoin could move away from Bitcoin and create an unique selling point. At the same time, it will reduce fungibility and could make Litecoin susceptible to being blocked from important exchanges. If that happens it could add to the series of reverses that Litecoin already has had to face.
Subscribe to our daily newsletter!
No spam, no lies, only insights. You can unsubscribe at any time.

The price of the Litecoin $ 45.97 USD and has had a slight gain of 0.91% in the last 24 hours.
Follow us on Facebook and Twitter and don't miss any hot news anymore! Do you like our price indices?
Crypto News Flash does not endorse and is not responsible for or liable for any content, accuracy, quality, advertising, products, or other materials on this page. Readers should do their own research before taking any actions related to cryptocurrencies. Crypto News Flash is not responsible, directly or indirectly, for any damage or loss caused or alleged to be caused by or in connection with the use of or reliance on any content, goods, or services mentioned.