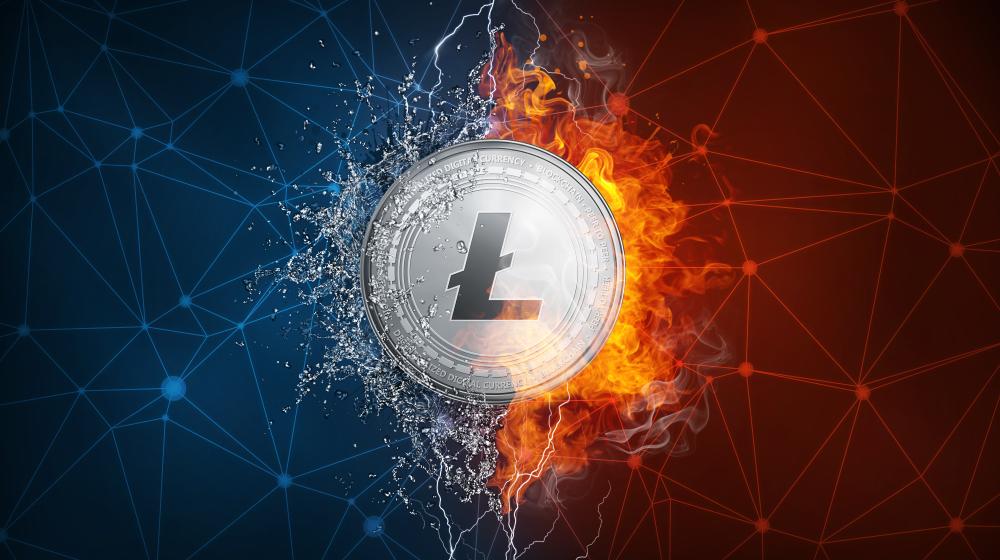 The implementation of MimbleWimble in the Litecoin protocol is proceeding well, in order to give the cryptocurrency LTC more privacy and fungibility.
In an update, developer Steve Burkett reported on the current progress.
---
MimbleWimble was in the focus of this year's Litecoin Summit. As Charlie Lee announced at that time, the MimbleWimble protocol, which gives Litecoin more privacy and fungibility, will be integrated into the Litecoin protocol. At the end of October Steve Burkett, a developer of the Grin project, received the funds from the Litecoin Foundation to implement the project.
Burkett, Lee and Litecoin Foundation staff member Andrew Yang published two Litecoin Improvement Proposals (LIPs) at the end of October, LIP-0002 and LIP-0003. The first of the two LIPs implements the so-called "Extension Blocks", which are necessary for MimbleWimble as an opt-in version to be integrated into the Litecoin protocol. This gives users the choice of whether or not to use the privacy feature. The extension blocks create a sidechain-like layer next to the canonical Litecoin blocks.
LIP-0003 is the proposal for MimbleWimble. Lee argued that the current level of transparency of the Litecoin protocol reduces fungibility, which is why LTC could be blacklisted in a "state-regulated trading world" if they were involved in "suspicious" transactions.
Status update on Litecoin's implementation of MimbleWimble
After there was little to hear about the project throughout November, apart from the criticism towards MimbleWimble, Burkett spoke on litecointalk.io and published a first update. Burkett explained:
I've been working with ecurrencyhodler, Charlie, and others for several months now to design a Mimblewimble extension block so that LTC users can have confidential transactions and more fungible money.
Much has happened since the conference. The first big announcement is that the LTC Foundation has graciously decided to fund my efforts to implement the MW extension block and continue work on Grin++!
Since that announcement, Burkett said, he has made great progress. For the Grin++ site, he has implemented payments through TOR. The use of TOR is supposed to provide a much better data protection for the interaction with the transaction recipient. He also conducted the first (AFAICT) pre-broadcast, MimbleWimble CoinJoin.
This means that the transactions via MimbleWimble are anonymized before they are merged into one block. The background to this is that until now, all transactions connected to a block had to be sent before they could be merged. This was "the Achilles' heel of MimbleWimble privacy" as Burkett writes, since the nodes monitoring the network were able to see the original input-output links of most transactions.
Burkett also writes that he has redesigned the Grin++ codebase so that LTC can reuse Grin++ with minimal changes. Finally, he stated:
Going forward, I will be providing monthly progress updates to keep everyone in the loop on what progress has been made. They'll likely be much more succinct than this one, but I thought it would be good to take a few extra minutes with this first update.

Subscribe to our daily newsletter!




No spam, no lies, only insights. You can unsubscribe at any time.

Criticism towards MimbleWimble
While some Litecoin supporters have praised the plan to integrate MimbleWimble, others have criticized the implementation, since Privacy Coins, even if the function is only optional, have increasingly come into the focus of regulatory authorities in recent months. As a result, some crypto exchanges have removed coins such as Monero, Dash and ZCash from their platforms, as CNF reported.
Follow us on Facebook and Twitter and don't miss any hot news anymore! Do you like our price indices?
Crypto News Flash does not endorse and is not responsible for or liable for any content, accuracy, quality, advertising, products, or other materials on this page. Readers should do their own research before taking any actions related to cryptocurrencies. Crypto News Flash is not responsible, directly or indirectly, for any damage or loss caused or alleged to be caused by or in connection with the use of or reliance on any content, goods, or services mentioned.