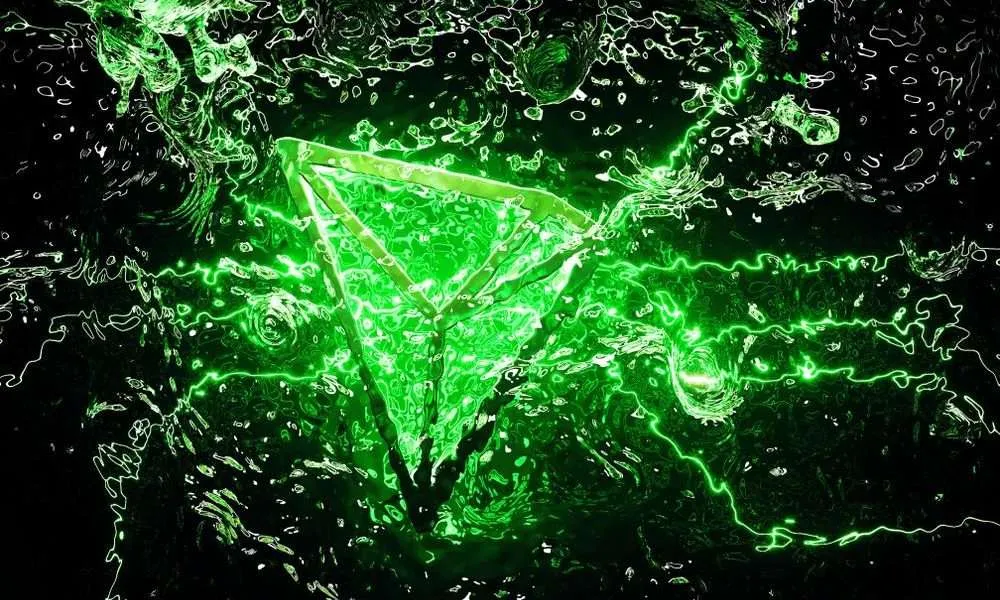 In an interview with Messari, Justin Sun revealed TRON's ambitions for the decentralized finance (DeFi) market.
As Justin Sun explained, TRON will initially focus on the Asian market, particularly China and India.
---
The competition between Ethereum, EOS and Tron is currently still mainly in the area of decentralized applications (dApps). In the past year, Sun's TRON has already overtaken EOS in some statistics, the number of new dApps, the total number of dApps and in the number of users, but still remained well behind Ethereum's dominance.
In the long term, however, this could still change, as TRON founder, Justin Sun, explained. In a recent interview with Ryan Selkis, CEO of Messari, he spoke about the East-West divide in the crypto market and TRON's future ambitions.
Regarding the development of the crypto market in terms of an East-West divide, Sun explained that while the crypto and blockchain sector inventions were first made in the West, they are now being developed in the East. Thus, Sun noted that the crypto trading market was previously dominated by companies from the US and the West.
This changed massively in 2018 and 2019 when Binance entered the market. As Sun notes, crypto trading is now dominated by Binance. The same thing is happening in the futures trading market, where BitMEX dominated and Asian companies are now gaining large market shares. Sun is hoping for a similar effect for TRON:
I think similiar things gonna happen in the smart contracts [market]. Before it was Ethereum dominated. Right now you can see Asian player like TRON and others gaining in this market. I think think this is actually a good sign of globalization […]. So we gonna see the companies with different backgrounds compete with each other.
Sun also stressed that it has never been easy for Asian projects and companies to gain a foothold in the US and the West. As an example, Sun cited Tencent, who first had to adapt their products to the Western market. A second good example, from within the company, was DLive. The live streaming gaming platform also had a tough start in the West, but is now number 5 in the US and number 2 in Turkey in terms of user numbers, Sun said.
TRON's Sun wants to conquer the DeFi market
One market in which TRON is (almost) not yet represented is that for decentralized financial applications. Sun stated that TRON will initially focus on the Asian market due to the massive commitment in the area of DeFi.
First of all, the initial focus is Asian market. I don't know if you even noticed. Even USDT is widely used in Asian markets, rather than Western. It's more like a offshore currency in Asian market. […] That's why the first focus will be Asian market and then we will gradually expand to western markets.
Selkis also pointed out, however, that in order to compete with Ethereum in the DeFi space, Tron must target certain regions such as China or India, where cryptocurrencies tend to be viewed more critically. In Japan and Korea, according to Selkis, Ethereum is already widely accepted. Asked about this, Sun said:
First of all, I think Chinese government is pro blockchain. I feel like they have hesitation towards crypto. But still I think we got a good relation to Chinese government.
In response to a question from Selkis regarding his Weibo account, Sun pointed out that it had been blocked because of misunderstandings in the past. However, there is a high probability that it will be unblocked again very soon if the platform continues to promote a positive dialogue with the Chinese government and regulators, Sun said.
Sun also discussed TRON's possible expansion into India. According to him, the popularity of BitTorrent in India will allow Tron to expand the user base of Tron. According to Sun, BitTorrent has over 20-25 million users in India, a number that Tron plans to use for its own DeFi ambitions in the future.
Follow us on Facebook and Twitter and don't miss any hot news anymore! Do you like our price indices?