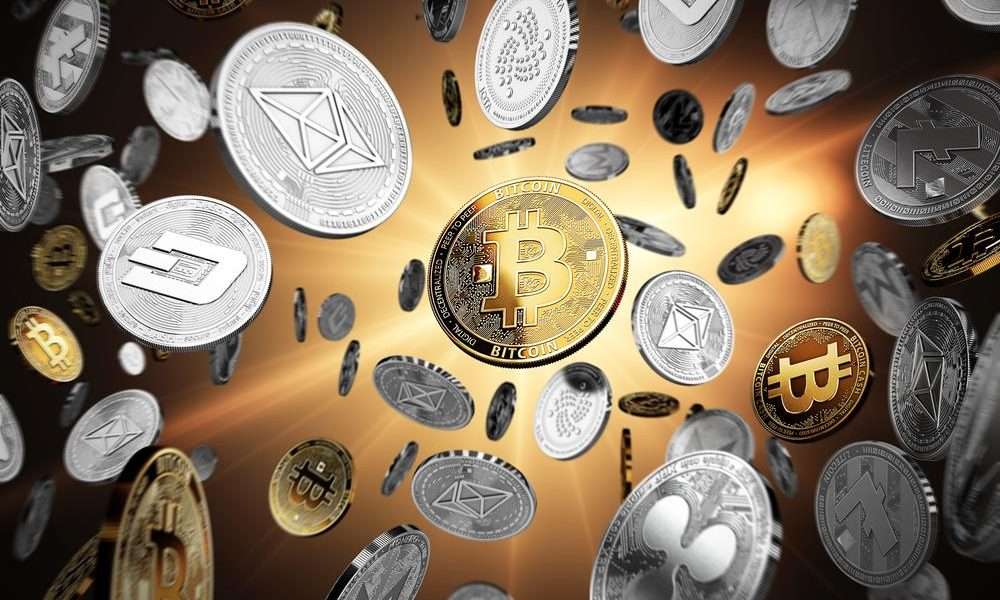 According to analyst Jacob Canfield, the perpetrators of the PlusToken fraud inject capital into the crypto market to manipulate it and create an artificial FOMO effect.
Bitcoin, Ethereum, XRP and other cryptocurrencies have risen as a result, Canfield claims.
---
Jacob Canfield, a crypto analyst, has published a video explaining why the recent bull market is fake. Canfield finds a direct link in the rise in the price of Bitcoin, Ethereum, XRP and other cryptocurrencies to the PlusToken scam.
As reported by CNF, the PlusToken scam was reported in mid-2019, when users of the PlusToken wallet began reporting trouble accessing their funds. Shortly thereafter, the funds were blocked and moved to unknown addresses. Some of the scammers were caught by the authorities, but some of them have remained active. It is estimated that the fraudsters stole more than $3 billion or about 200,000 Bitcoin (BTC), 790,000 Ethereum (ETH) and 26 million EOS.
Creating an artificial FOMO to boost the price of Bitcoin, Ethereum and XRP
The crypto analyst believes that the perpetrators of the scam have manipulated the market with the capital obtained from the robbery. The manipulation occurs through the crypto exchange Huobi and OKEx. The perpetrators have a particular way of moving their assets. First they move small amounts of BTC and ETH in multiple addresses, then they proceed with the liquidation of these funds. Canfield claims:
They are sitting currently around $600 million worth of capital cash, and it was done on what we believe was Huobi and OKEx exchanges which are in China, and the problem with Huobi is the order books are closed so you can't really view them or see them.

If they're using their capital to push the Ethereum market, they can use $100 million, $200 million and push Ethereum back to 300, 500, 600, 900, 1,000, and then they're going to get a much bigger bang out of their buck.
Recently, it became known that the scammers moved about 11,999 BTC. Thanks to information given by Primitive Crypto's founder, Dovey Wan, and Ergo's research, the addresses of the scammers were identified. However, fears resurfaced in the crypto community that the scammers would cause a drop in the market. Days after the move, Bitcoin fell by 1,000 USD in one hour.
Canfield also talked about a more complicated scheme of manipulation by the fraudsters. The goal, according to Canfield, is to create a false Fear of Missing Out (FOMO) effect for higher profits:
A lot of analysts, a lot of really smart analysts believe that PlusToken was the real big catalyst of why Bitcoin went from $3,500 all the way up to $14,000. Now, how does that work? When all of these people are buying Bitcoin, that's removing Bitcoin from the circulating supply, so it's artificially removing over 1% of the circulating supply of Bitcoin.

It's creating artificial FOMO, that fear of missing out on Bitcoin. You see two things. You see your reduced supply, but you also see an increased demand, and that's the economics of what moves the market. You also add in the derivatives market wherein in 2018, when we saw that massive drop in the start of 2019, we saw shorts at an all-time high because they believed that was going to go all the way down back to $1,000. So when we broke out 4,000 and all of these people are FOMO-buying Bitcoin, Ethereum and EOS to try and get into these markets, it creates artificial buying pressure.
In addition, the analyst claims that there has been no significant change in Google's statistics. Usually, in bull markets, Google records an increase in the number of people searching for "Bitcoin", "Bitcoin price" and "buy Bitcoin".
It remains to be seen whether Canfield's theory will be tested in the coming days. Below you can see the full video of analyst Jacob Canfield:
Follow us on Facebook and Twitter and don't miss any hot news anymore! Do you like our price indices?