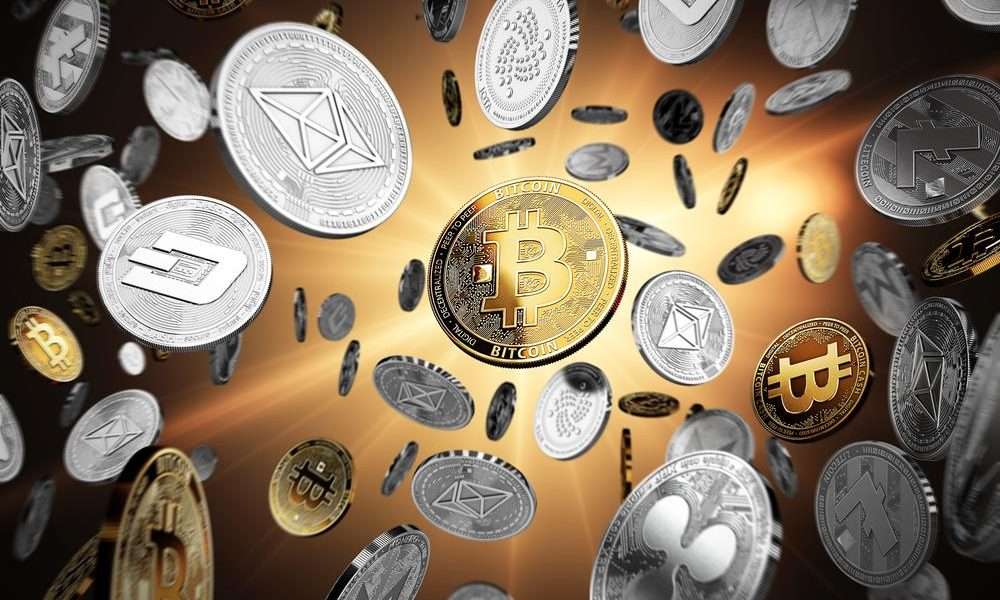 A new study by Deutsche Bank states that Bitcoin is still too volatile to serve as a potential value store for investors.
The report also describes that cash will not be abolished in the long term within the next 10 years.
Should the digital yuan prevail, it could undermine the global dominance of the USD.
---
A key finding of the new report "Digital Currencies: the Ultimate Hard Power Tool" is that although Bitcoin is more in demand than ever as a speculative object, Bitcoin is too volatile in the eyes of the German bank for the cryptocurrency to serve as a potential store of value. The report states that Stablecoins in particular have experienced strong growth due to the ongoing volatility:
Since 2017, around 120 stablecoins have been created including Tether, which is the largest stablecoin. But this represents only 2 percent of bitcoin's market capitalisation. When we consider libra, it could use stablecoins pegged to fiat currencies like the dollar, the euro, and sterling.
The following diagram shows the volatility of Bitcoin and why BTC is not suitable for value storage:
Nevertheless, many citizens in crisis countries are turning away from their own national currency and investing their remaining capital in Bitcoin, as this financial resource is much better protected against inflation. In Venezuela, for example, the trading volume for Bitcoin reached a new all-time high of almost USD 300 million on the LocalBitcoins stock exchange last year.
Another important key message of the report is that cash will remain in the market for many years to come and digital means of payment will spread at the speed of light. The biggest loser is expected to be the electronic money card such as EC or Visa. In detail, the report states:
While cash will stay, the coming decade will see digital payments grow at light speed. That will lead to the death of the plastic card. Over the next five years, we expect mobile payments to comprise two-fifths of in-store purchases in the US, quadruple the current level.
The mass introduction of cryptocurrencies is not yet taking place, despite obvious advantages such as lower costs, faster transactions and a high level of security. However, this situation could change if big players like Google or Amazon start using crypto currencies like Bitcoin as means of payment. This development could even bring with it the danger that cash could be replaced by it:
If the Chinese government, along with Google, Amazon, Facebook, or Apple (the so-called GAFA group), or a Chinese company like Tencent can overcome some of the barriers to cryptocurrencies … then cryptocurrencies could become more appealing. This will hasten their adoption and give them the potential to replace cash.
Furthermore, the use of Bitcoin Wallets or Ethereum Wallets could increase further if growth is in line with the continued growth of Internet users worldwide, reaching 200 million by the end of the decade, four times the current level.
The digital yuan could jeopardize the global supremacy of the USD as the first Central Bank Digital Currency (CBDC) has clear advantages over its competitors. While Facebook's still politically contested libra continues to meet with resistance, the digital yuan could encourage some market heavyweights such as Google, Amazon and Facebook to switch to the digital yuan if it offers technical usage advantages over the classic currencies:
China is gaining a decisive advantage over financial applications that use DLT. This will likely disrupt the GAFAMs, which have prospered with the help of the personal data of customers. Whoever dominates a blockchain will control the trust of users on that platform. Whoever dominates the first major state digital currency will control the banking and e-commerce sector within that nation (at least).
The report also mentions that privacy coins such as Monero, Zcash or Dash increase financial crime and provide a basis for further criminal activities such as terrorism or money laundering. However, according to recent reports, the USD remains the medium through which the largest sums of money are transacted in the area of money laundering.
Current financial system needs to be digitized
In a rapidly changing world, the monetary system also has to adapt, so the study concludes that today's payment system needs to be digitised to meet the new needs of all market players involved:
Our twentieth-century payment system needs to be upgraded and digitised. Governments, particularly those in Western countries need to wake up before it is too late

Subscribe to our daily newsletter!




No spam, no lies, only insights. You can unsubscribe at any time.

At the World Economic Forum in Davos, leading forces from various central banks have joined forces to advance the research and development of a CBDC in the coming years. Yesterday, China unveiled first details of the centralized digital yuan, which will promote state control and supervision. However, it remains to be seen whether other countries will follow these efforts.
Follow us on Facebook and Twitter and don't miss any hot news anymore! Do you like our price indices?
Crypto News Flash does not endorse and is not responsible for or liable for any content, accuracy, quality, advertising, products, or other materials on this page. Readers should do their own research before taking any actions related to cryptocurrencies. Crypto News Flash is not responsible, directly or indirectly, for any damage or loss caused or alleged to be caused by or in connection with the use of or reliance on any content, goods, or services mentioned.