The digital coin issued by China's central bank will be fully centralized and issued by selected commercial banks.
The central bank will approve all transactions and requests from partner banks made on behalf of its customers.
The central bank of China will ensure security and prevent double-spending transactions.
---
A report by Huatai Securities reveals details about the digital coin (CBDC) of China's central bank. Also known as the digital Yuan, its launch caused great excitement during 2019 and has been one of the triggers of the race for digital coin that has moved the priorities of major financial institutions, such as the Central Bank of Europe.
Digital Yuan will be different from Bitcoin
According to the report, China's digital coin will be different from other stable coins:
Unlike digital coins in a decentralized system like Bitcoin, (the digital Yuan) adopts a centralized management system.
This discovery is in line with the statements issued by the Deputy Director of the Central Bank of China, Mu Changchun. In December last year, the representative of the financial institution stated that the digital Yuan will also differ from Bitcoin because it will not be suitable for speculation and its value will not be subject to a currency basket like Facebook's Libra.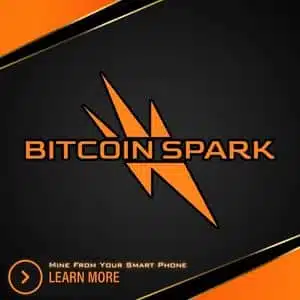 The operation of the digital Yuan will be handled exclusively by the central bank of China. However, a number of pre-selected banks will be able to issue the CBDC. Once issued, the central bank of China will control and approve all transactions made by commercial banks on behalf of their customers. At this stage, the central bank will be able to choose whether a transaction is approved or rejected, giving China tighter control over its financial system and citizens.
The central bank of China will use basic encryption to ensure the security of transactions and their "proper" use. Although it will use encryption, such as Bitcoin and other cryptocurrencies, the central bank of China will not use a public blockchain or give details of the transactions. Therefore, it will lack one of the fundamental principles of Bitcoin: the ability of its users to scrutinize all transactions processed in the blockchain.
>> Buy Bitcoin quickly and securely with PayPal, credit card or bank transfer at eToro.
Visit Website
<<
In addition, China's central bank has designed the digital Yuan to be resistant to attacks and double-spending transactions. Therefore, it will use authentication technology to ensure that a user does not attempt to repeat a given transaction. Hence, the central bank of China will have detailed information about the users of the Digital Yuan. The report reveals that there will be three entities in charge of managing the use of the digital Yuan, registering users and analyzing information from the use of the CBDC.
One of the benefits of the digital Yuan will allow users to make transactions without being connected to the Internet. Thus, the Central Bank of China expects that there will be a greater adoption of the CBDC. Users will also have access to a wallet that will ensure that the above points are met. Security will be a priority and the digital Yuan's wallet will use methods against attacks and hacking such as biometric codes and passwords.
The digital Yuan is in its test phase. This first stage is being executed by the central bank with partner financial institutions and private companies. Its first objective will be to determine, through a competition among the test participants, which will be the best way to implement the digital Yuan in the chinese financial system.
Follow us on Facebook and Twitter and don't miss any hot news anymore! Do you like our price indices?
Best Crypto Exchange for Everyone:
Invest in Bitcoin (BTC) and 70+ cryptocurrencies and 3,000+ other assets.
0% commission on stocks – buy in bulk or just a fraction from as little as $10.
Copy top-performing traders in real time, automatically.
Regulated by financial authorities including FAC and FINRA.

2.8 Million Users
Get Started
Crypto News Flash does not endorse and is not responsible for or liable for any content, accuracy, quality, advertising, products, or other materials on this page. Readers should do their own research before taking any actions related to cryptocurrencies. Crypto News Flash is not responsible, directly or indirectly, for any damage or loss caused or alleged to be caused by or in connection with the use of or reliance on any content, goods, or services mentioned.