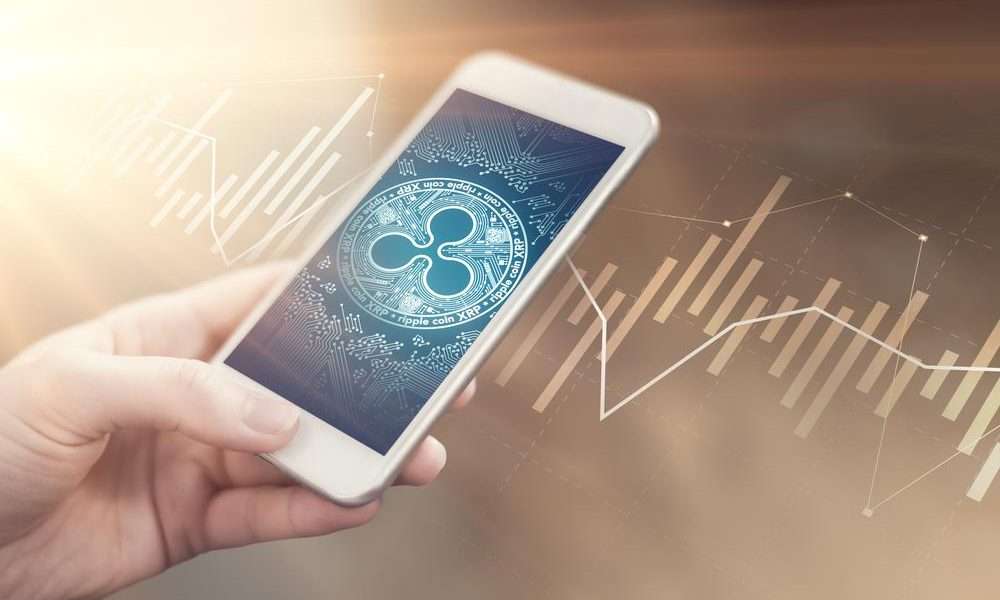 Ripple developer Wietse Wind announced yesterday that XRPText must be shut down.
The reason for this is the low usage and the resulting lack of money to obtain further licenses and make the product ready for the market.
---
XRPL Labs has been working for several years to develop and research new use cases for Ripple's native token, XRP. The company is trying to evaluate further use cases, far away from the classical use as a digital bridge currency for the processing of cross-border payments. One such use case is now being discontinued. Wietse Wind has surprisingly announced via Twitter that XRPText will not be continued.
XRPText will be switched off after 1.5 years
XRPText was started in 2018 by the main developer of XRPLabs, Wietse Wind, and has been continuously developed and improved until today. However, the project could not generate enough users and thus no significant income. Therefore Wind feels forced to shut down XRPText, as the further development cannot be pushed from an economic point of view.
In order to be compatible with the Know-Your-Customer and Anti-Money-Laundering laws, disproportionately high costs have been incurred for XRPText, according to Wind. XPRText was a proof of concept and used text messages to send XRP tokens via this medium. Wind states:
Hey #XRPCommunity, please withdraw your funds from sms.xrptext.com before Feb. 28th 2020, as I am shutting this project down. It was fun, it (still is) was a nice proof of concept, but it is simply not being used enough to get it licensed (implement KYC, AML, etc.)
According to the official website, all users are requested to withdraw their remaining XRP credits from the platform. In the Netherlands, new regulations for the licensing of companies offering finance-based services came into force last year. These new laws entail high costs for operation and maintenance. Wind says:
Last but not least: thank you for testing, trying and using the project. It was fun! But as I'm now trying to start a licensed / registered business, I don't want to risk a small project like XRPText to possibly bite me in the ass.
Another project started by Wind, XRParrot, also had to be closed due to regulatory problems. Most recently, the social media platform Twitter caused a stir when the XRP Tip Bot on the platform was blocked. According to Twitter, the reason was that the account holder had violated the counterfeiting policy.
Also, the demand to reactivate the account did not succeed, Twitter continues to be obstructive. The XRP Tip Bot was introduced in October 2018 and enabled users of social media platforms to send XRP via a message.
Ripple has big plans for 2020
Ripple CEO Brad Garlinghouse announced that this year the customer base is expected to grow by more than 300% and transaction volume via RippleNet by more than 600%. Specifically, the transaction volume of the On-Demand Liquidity payment solution, formerly known as xRapid, increased by 390% in the fourth quarter compared to the previous three months.
Most recently, XRPL Labs worked on the development of an application that will eliminate the need for online banking. Xumm is based on the XRP token and is designed to enable users to access banking services. This use case is intended to increase trust in XRP and other cryptographic currency related projects in the long term.
The price of XRP follows the current market trend and shows an increase of 2.50% within the last 24 hours, to a price of 0.24 USD.
Follow us on Facebook and Twitter and don't miss any hot news anymore! Do you like our price indices?
Crypto News Flash does not endorse and is not responsible for or liable for any content, accuracy, quality, advertising, products, or other materials on this page. Readers should do their own research before taking any actions related to cryptocurrencies. Crypto News Flash is not responsible, directly or indirectly, for any damage or loss caused or alleged to be caused by or in connection with the use of or reliance on any content, goods, or services mentioned.