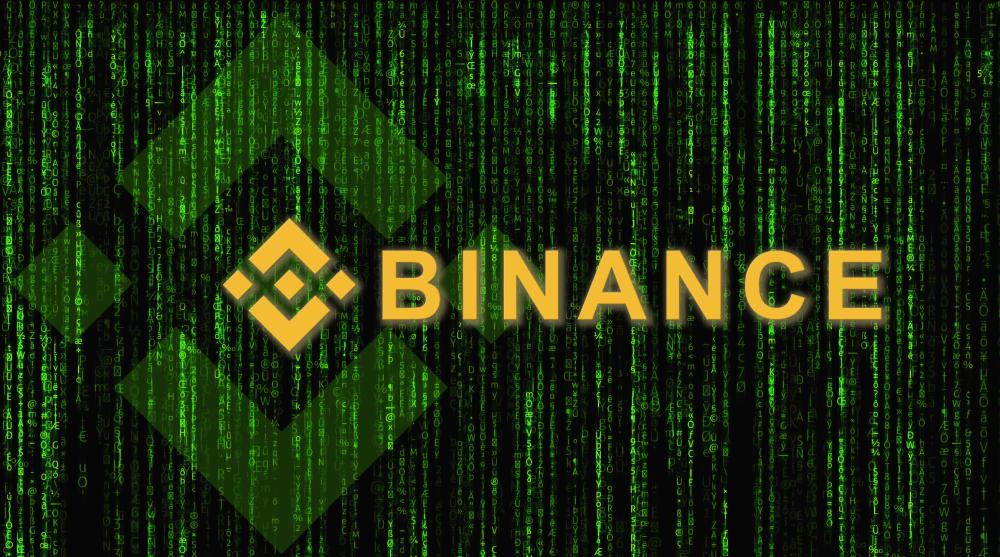 The cryptocurrency exchange Binance announced yesterday a new phase of its lending platform. In the third phase, investors can earn interest on the Binance Coin (BNB), Ethereum Classic (ETC), Tether (USDT), Ripple (XRP), Litecoin (LTC) and Stablecoin USDC.
Credit platforms for cryptocurrencies have become much more popular in recent months. Binance, one of the world's most popular cryptocurrency exchanges, has recognized this trend and launched the Binance Lending platform at the end of August. The basic concept of the platform is very simple: users of the exchange can lend their tokens for a fixed term and receive a fixed interest rate in return, which is paid out in Binance Coins (BNB).
The reason for this Binance business idea is margin trading, which is also offered on Binance. As Changpeng Zhao, CEO of Binance, explained in a recently published tweet, all loans go to the margin borrowers, who pay the interest to the lenders through their fees.
Lending on @binance goes to Margin borrowers, who pay the interests. Simple.

Very different from other guaranteed-return schemes. We don't have to look for another place to invest. That's why Margin is out first.

Spartans get it. https://t.co/y4Iy5iRRGC

— CZ Binance (@cz_binance) August 26, 2019
In the first phase, Binance offered a fixed return of 15%, 10% and 7% on the Binance Coin (BNB), USDT (tether) and Ethereum Classic (ETC) over a 14-day fixed interest period. In the second phase, which will take place from 5 to 19 September, users could lend their Tether, Ethereum Classic, Cardano, Ethereum and Bitcoin for 8%, 7%, 6%, 6% and 3% for a maximum of 28 days to earn interest.
As Binance announced yesterday, the third phase of Binance lending will start on 11.09.2019, 6:00 a.m. (UTC). Short-term loans of 14 days will then again be available for selection. As in the previous phases, there will again be quantity limits for each user and each token. This time the interest rate has been set at an annualised rate of 7% for ETC, LTC, XRP and USDC and 10% for NBB and tether.
Subscriptions are issued on a first-come, first-served basis. Interested parties must therefore hurry as usual and register in good time. The interest calculation period runs from 11.09.2019, 6:00 a.m. (UTC) to 25.09.2019, 6:00 a.m. (UTC). The interest will be paid out immediately after the expiry of the credit period.
How many lots you get as a user is also a matter of luck if there is more demand than supply again. Accordingly, it also depends on how lucrative the use of Binance Lending is. For example, if a user receives 10 lots of BNB (total loan of 100 BNB), the interest earned on the due date is 0.038356 NBB * 10 = 0.38356 NBB.
Criticism of the Binance Lending Platform
Although Binance is an established and globally respected cryptocurrency exchange, there is some criticism of the lending platform. The criticism ranges from absurd comparisons with the fraud platform Bitconnect to uncertainty about the payment of the fixed interest rate if the crypto market suffers a major setback. However, as mentioned above, Changpeng Zhao has rebutted this "danger" by declaring that interest rates are covered by margin trading fees.
Subscribe to our daily newsletter!
No spam, no lies, only insights. You can unsubscribe at any time.

However, we believe that users of the Binance Lending platform should be aware of two real drawbacks. Firstly, the cryptocurrencies lent are irrevocably lent to Binance for 14 days. In the event of major price fluctuations, cashing out is therefore not possible. Secondly, there is always the danger of a stock exchange hack. As the private keys are managed by Binance, control over the own coins (as opposed to a wallet) is transferred.
In this respect, we believe that every user must decide for himself whether he wants to bear these two risks when using Binance Lending.
Crypto News Flash does not endorse and is not responsible for or liable for any content, accuracy, quality, advertising, products, or other materials on this page. Readers should do their own research before taking any actions related to cryptocurrencies. Crypto News Flash is not responsible, directly or indirectly, for any damage or loss caused or alleged to be caused by or in connection with the use of or reliance on any content, goods, or services mentioned.