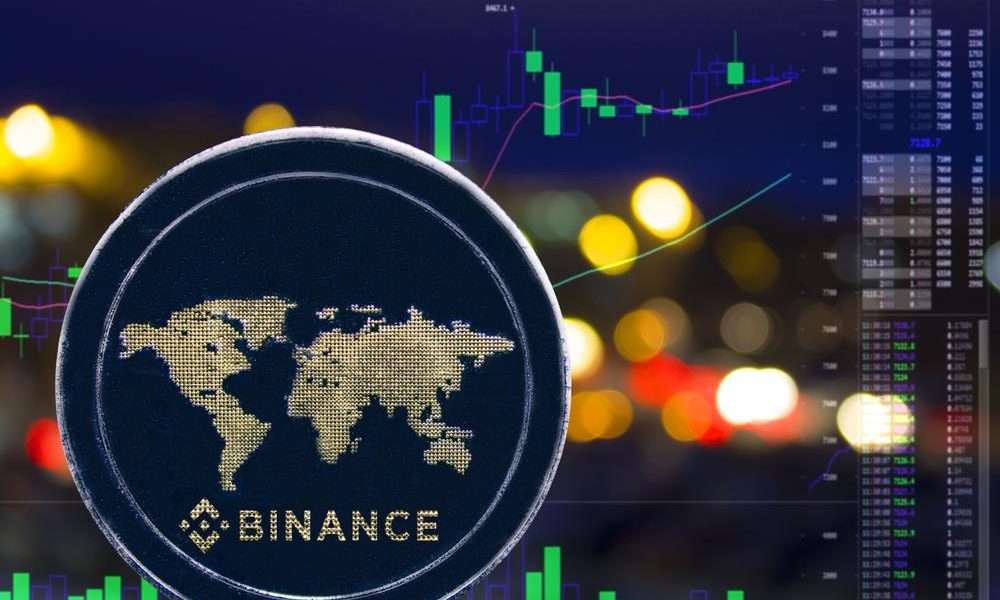 BSC has continued to grow in recent weeks, with some popular dapps becoming the largest on the market, such as Curve and PancakeSwap.
According to DataDash, the very low fees and fast transaction speeds on BSC have lured millions of users away from Ethereum.
---
Binance Smart Chain has been going through its best times yet in recent weeks, both in terms of user numbers and total value locked. This has inevitably led to a comparison with Ethereum, with some experts predicting that BSC could take the lead. In a recent video, DataDash explored what the future holds for the two and how Ethereum could reverse the momentum.
Binance Smart Chain launched in September 2020, replacing its predecessor Binance Chain. Since then, Binance's blockchain has grown significantly, with some popular decentralized financial platforms (DeFi) moving to BSC.
One of BSC's biggest drawbacks, however, is its centralized nature, Nicholas Merten, founder of cryptocurrency YouTube channel DataDash, told his 330,000 subscribers. However, this is not a bad thing per se. For one, it allows BSC to offer very low fees. While it costs a user up to $40 to make an exchange on Uniswap, it only takes a penny to do it on BSC platforms like PancakeSwap.
The rapid rise of BSC dapps
BSC-powered dapps have become quite popular in recent months. According to DappRadar, PancakeSwap ranks first in the number of users worldwide, one spot ahead of Uniswap. In terms of volume, BSC dapps also take the top two spots. Venus is the absolute leader with $33 billion, ahead of Autofarm, which rakes in $27.4 billion in volume. Ethereum platforms dYdX and Uniswap follow with just $1.8 billion and $1.1 billion, respectively.
.@PancakeSwap flipped Uni as the highest volume DeFi Swap. That was so fast. What an achievement. You guys rock! ??? https://t.co/YJ0zqhCfIR

— CZ ? Binance (@cz_binance) February 19, 2021
However, Ethereum dapps still dominates in terms of total value locked, with Uniswap leading the way at $7.6 billion. MakerDAO, SushiSwap and Compound take the next three spots. The BSC-powered dapps with the highest TVL are Venus at $4.3 billion and PancakeSwap at $2.34 billion.
Otherwise, BSC has now become the chain with the third-largest blockchain in terms of unique active wallets. As per a report by DappRadar, it has over 50,000 unique wallets. This is just 18,000 less than Ethereum, despite being over five years younger.
Binance has also managed to attract some developers who were building on Ethereum by adding compatibility with the Ethereum Virtual Machine. This allows dapps built on Ethereum to run on Binance Smart Chain.
Ultimately, the rise of DeFi on the Binance Smart Chain has accelerated the rise of the Binance Coin to dizzying heights. BNB is currently the world's third-largest cryptocurrency, worth over $43 billion in market capitalization. The price gained over 700% in the past month to hit a new high at $337 in the past week.
BSC's drawbacks and the opportunity for Ethereum
Despite its rapid growth, BSC has its drawbacks, Merten warned. The first is its centralization as it was developed by a centralized exchange. Binance still has a lot of control over the network, he observed.
As more assets grow on the network, that can be a cause for concern if there aren't proper checks and balances. It's less decentralized and therefore to a degree less secure
Additionally, Merten believes that BSC has been benefitting from the bottlenecks that Ethereum faces. These include very high gas fees and a lack of decentralization on the Ethereum blockchain. Once Ethereum solves this, it could flip back all the progress BSC has made.
The one critical thing here that is going to determine Ethereum's dominance on the market when it comes to DeFi is the implementation of Layer 2 scaling. We haven't seen this yet in the major protocols like Uniswap, but supposedly, it may be in the works. That is going to be the game changer.