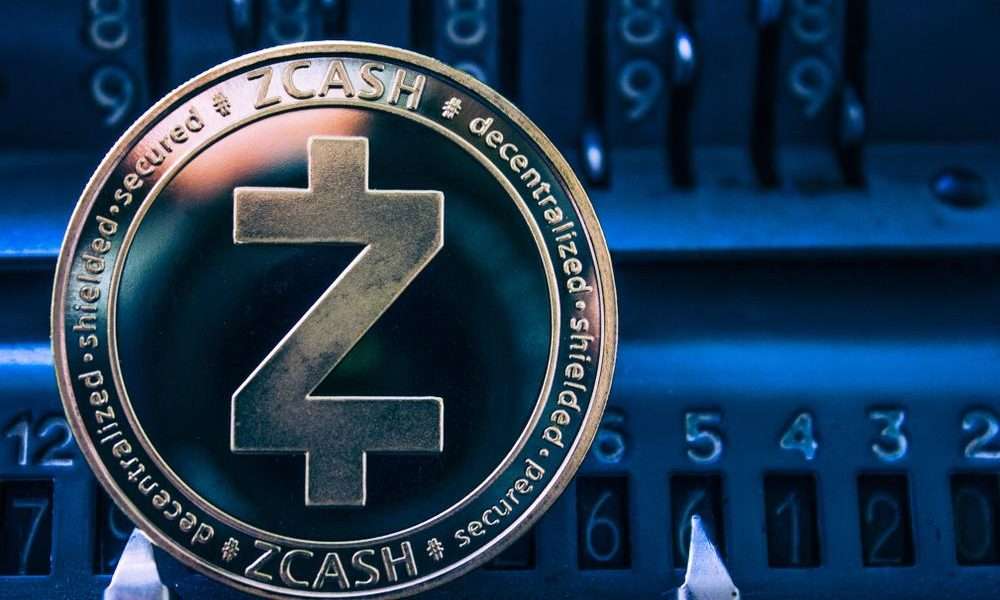 The ECC has released an improved Zcash Android SDK and a new iOS package that will ease the development of mobile wallets with shielded transactions.
The Zcash Foundation has presented the ZIP 1014 for the final vote on funding ZCash.
---
The Electric Coin Company has made important technical progress and has announced an improved Zcash Android SDK and a new iOS package via a blog post yesterday. With the SDK's, wallet developers such as Jaxx, Guarda, Trust wallet, Coinnomi or Atomic Wallet will be able to integrate shielded transactions more easily using the so-called "z-addresses". This allows the Zcash transaction addresses, amount and notes to be hidden.
Now that iOS and Android SDKs are available which mobile wallet will be the first to add #Zcash Z-addresses?!@jaxx_io@TrustWalletApp@CoinomiWallet@freewalletorg@AtomicWallet@circlepayhttps://t.co/rUW4PGOOPv

— mine Zcash ᙇ? (@mineZcash) January 15, 2020
So far there is no mobile Zcash wallet that supports shielded transactions. To use the function of the shielded addresses, it was necessary to download a desktop full node wallet. This requires the download and permanent synchronization of the entire Zcash blockchain, making it difficult for the average consumer to trade.
Only the Guarda wallet currently offers the function of shielded addresses in a beta version of its mobile wallet. The Zcash Android SDK (beta version) and the Zcash lightweight client SDK for iOS (alpha version) will also help other wallet developers to support shielded payments on mobile devices. This could significantly increase the use of shielded addresses.
The new software also includes a lightweight server ("lightwalletd server") for back-end processing of shielded mobile payments. The lightwalletd server is a back-end service that provides a bandwidth-efficient interface to the Zcash blockchain, which eliminates the need to download the full ZEC blockchain and supports the Sapling protocol version.
The Electric Coin Company wrote that the release is an important step towards enabling shielded payments on mobile devices:
Our goal is to provide the resources necessary to support developers in their efforts for shielded addresses on mobile wallets on Android and iOS platforms. While still in active development, these open-source wallets are ready for teams to use, experiment with, and explore.

Our goal is bring financial freedom to everyone, and key to this objective is increasing the access and adoption of shielded addresses. If you're a developer, we encourage you to build shielded-compatible mobile wallets with the SDKs and lightwalletd server.
ECC releases ZIP 1014
As CNF reported, the community voted on the further funding of Zcash at the end of last year. The Zcash Foundation announced that an overwhelming majority voted to continue funding the Electric Coin Company and the Zcash Foundation through a 20% stake in the block reward.
After seeking further feedback on the "improved ZIP 1012", the Zcash Foundation has now formulated ZIP 1014. The Zcash community now has to vote on this again. The poll will run until January 27 and the results will be announced on Tuesday, January 28.
Specifically, according to the Zcash Foundation, the following questions need to be answered:
Do you support ZIP 1014?
How should the distribution of dev-fund slices look like based on ZIP? (ECC: 35%, MG: 40%, ZF: 25% or ECC: 40%, MG: 35%, ZF: 25% or ECC: 45%, MG: 30%, ZF: 25% ECC: 50%, MG: 25%, ZF: 25% / MG = Major Grants)
Should Zcash Foundation have independent authority in determining major grants or should there be a Major Grant Review Committee?
Should there be a monthly funding cap/volatility reserve denominated in U.S. dollars for the ECC, ZF, and major grant awards, or should there be no restrictions?
The ECC has indicated that they plan to reduce their funding share if there is a limit on the monthly funding cap/volatility reserve. If the community chooses to have a monthly funding cap/volatility reserve and the ECC rejects their funding, where should their share be redirected? Major Grants or Zcash Foundation or Miner?
Follow us on Facebook and Twitter and don't miss any hot news anymore! Do you like our price indices?