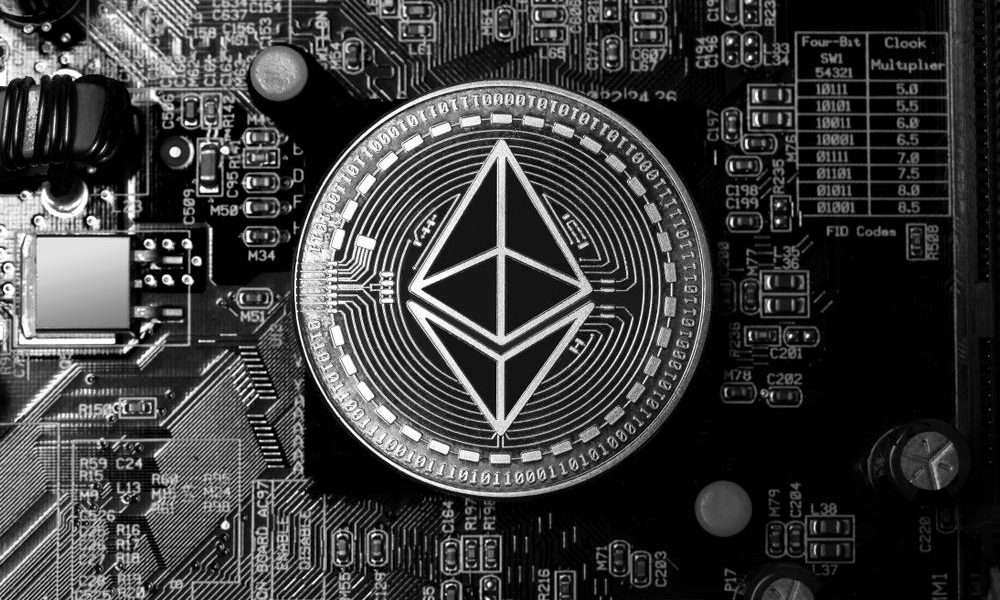 The decentralized application (dApp) Unstoppable Domains has stormed to the top of Ethereum's dApp charts by transaction count.
The service allows users to register domains on the Ethereum blockchain and use the domain name as wallet address.
---
As the latest figures show, Ethereum may have found its next "killer dApp": Unstoppable Domains. The decentralized application (dApp) is developed by a software company based in San Francisco and provides domain names on the Ethereum blockchain. According to a recent press release, Unstoppable Domains has secured the top position as the most active dApp on the Ethereum blockchain with this use case.
Following CryptoKitties, once again a non gambling or deFi application on the Ethereum blockchain is attracting attention. After the launch of the .crypto registry for blockchain domains, more than 30,000 .crypto transactions were registered within the first 24 hours after the service was launched. In total, the company has already registered over 180,000 blockchain domain names, including over 100,000 .zil domains through Zilliqa blockchain, which was first supported by Unstoppable Domains.
As the data from Dapp.com shows, 22,700 transactions through unstoppable domains were recorded on the Ethereum blockchain at the time of writing, within the last 24 hours. Compared to the second place (0xUniverse), 5,560 transactions, Unstoppable Domains was able to achieve four times the number of transactions.
Why is Unstoppable Domains so popular?
Unstoppable Domains is dedicated to making it as easy as possible to send and receive payments with cryptocurrencies. For this purpose, users can purchase a .zil or .crypto domain (on the ETH blockchain). The special feature is that the website can be linked to a wallet address.
This allows users to insert the website name when sending the transaction and does not have to use the complicated and long character string of the wallet address. This greatly simplifies the way in which transactions can be sent and received. Brad Kam, co-founder of Unstoppable Domains, explained:
This new standard for payments in crypto-currencies improves the user experience by replacing long, complicated addresses with a single, easy-to-read human name. Not only can users attach more than 50 different crypto addresses to their .crypto domain to receive payments, but they can also use the same domain to launch censorship-resistant websites.
The company is funded by Tim Draper, among others. The self-confessed Bitcoin bull recently drew attention again when he predicted a price of 250,000 US dollars for Bitcoin in the next few years.
At the time of writing, Ethereum is trading at around USD 130 and has recorded a slight increase of 1.2% over the last 24 hours, with a minus of 20% in the monthly chart.
Follow us on Facebook and Twitter and don't miss any hot news anymore! Do you like our price indices?