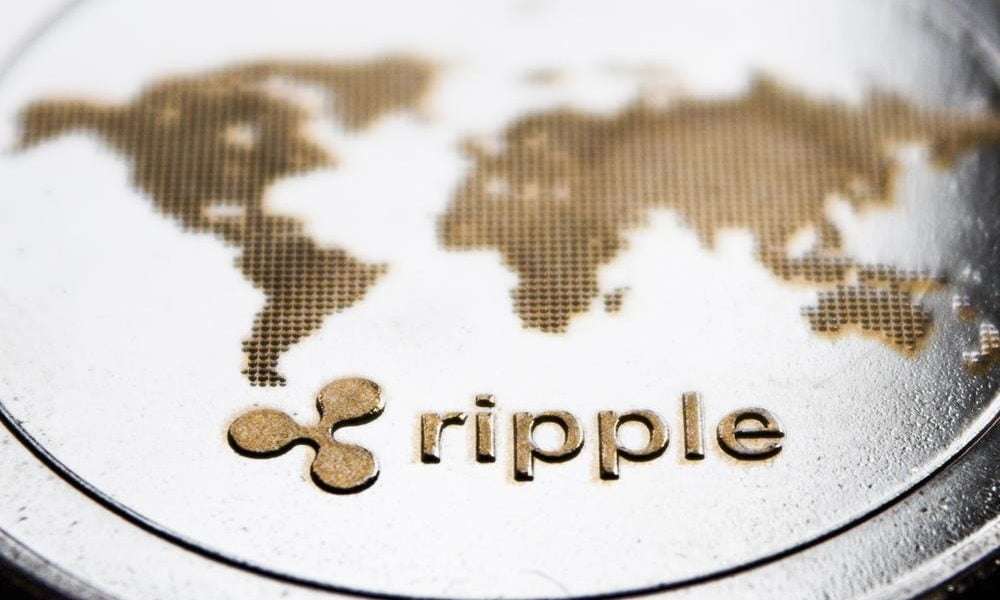 Ripple's native cryptocurrency, XRP, has been showing a sustained downward trend for several weeks. Despite new partnerships from Ripple, the XRP price cannot benefit.
The community around XRP is currently discussing when a trend reversal could come.
---
Although Ripple delivered strong news at this year's Swell conference in November and announced numerous new partnerships in recent weeks, the XRP price showed no response. Since the beginning of the year, XRP has dropped 37% and is 93% away from its all-time high in December 2017. In the years prior to the Swell conference, there was almost always a pump that was strongly driven by hype and caused XRP to rise in the short term. Even this pump failed to appear this year.
Within the 10 largest cryptocurrencies by market capitalization, the competition shows a better development. Bitcoin has risen 98%, Bitcoin Cash 43% and Ethereum 13% since the beginning of the year. XRP is thus the worst performer since 01 January 2019 within the top 10 largest cryptocurrencies by market capitalization.
Records and new partnerships show no effect
Ripple's XRP Ledger has recorded a record transaction volume of over 4.1 million transactions per day in recent days. In addition, CEO Brad Garlinghouse announced at the Swell conference that in October of this year alone, Ripple completed a transaction volume higher than the full year 2018 volume.
Through collaborations such as with MoneyGram, Ripple was able to open up numerous new payment corridors, which had a positive impact on the adaptation of XRP. Ripple also invested in MoneyGram and acquired nearly 10% of the company's common stock, securing its continued success and expansion.
Furthermore, Ripple is committed to providing more than $2 trillion in liquidity to banks worldwide next year. The software solution On-Demand Liquidity (ODL) is to be used to this end and thus reform the financial market. The aim is to achieve significant progress in terms of speed, scalability and fees compared to traditional remittance systems.
RippleNet is also experiencing strong growth and now has more than 300 partners piloting or using Ripple payment solutions. It should be noted that not all partners use XRP to process payments, but also other software solutions.
Some critics of the community see the monthly sale of XRP to banks and other institutions as the reason for the further decline in XRP prices. As we already reported, Ripple released another 1 billion XRP from the company's escrow account a few days ago. It's a routine issue that Ripple does every month.
However, some members of the Ripple community believe that Ripple's sales are increasing the selling pressure on XRP. This reasoning comes as little surprise when you look at XRP's performance since the beginning of the year. However, Ripple's last quarterly report contradicted the allegations of price manipulation and made it clear that Ripple cannot control the price of XRP.
Ripple is involved in regulation and enters innovative markets
A major obstacle to the general expansion of cryptocurrencies is the still unclear legal situation in the United States of America. Bitcoin bull and multiple billionaire Mike Novogratz already pointed out in several interviews that China could play the pioneering role in Blockchain and Fintech for the USA. In his opinion, the regulatory authorities must take a step forward quickly:
 If the US regulators don't allow for fintech innovation, the Chinese will eat our lunch. Xi's comments on Friday were significant. Crypto and blockchain will be part of the financial and consumer infrastructure in the future.
Ripple has established a subsidiary in Washington, D.C. that is solely focused on progress in regulatory efforts. The aim is to establish contact between politicians and decision-makers from various industries and thus significantly increase the speed of innovation.
At the end of October, Ripple joined a regulatory initiative designed to help regulatory authorities understand new technologies. The more knowledge that can be passed on to key individuals and companies, the faster existing laws can be changed and new legal framework conditions set in motion.
Far away from regulation, Ripple has also established a broad base. By investing in the Vega protocol, Ripple is ready to introduce XRP for the derivatives financial market. The Vega Protocol's vision is to provide a trading system that enables private investors and companies alike to use a fully automated and decentralized, secure, regulated and censored marketplace to trade derivatives.
Ripple's goal at this point is to have the native token listed on the platform:
Vega will continue to build their network and explore opportunities to add other assets as collateral, including XRP.
Furthermore, the Canadian crypto exchange CoinField has announced the trading platform Sologenic. Based on the XRP Ledger, Sologenic tokens equities and ETFs from more than 25 global exchanges that can be traded using XRP and SOLO. The SOLO Coins are issued on the XRP Ledger so that liquidity is available in seconds.
Despite all these obvious advances, XRP's price has been caught in a downward trend, falling 3.5% to USD 0.2145 in the last 24 hours. Currently, however, the cryptocurrency market as a whole is in a very volatile phase, so it remains to be seen in which direction XRP will continue to move.
Follow us on Facebook and Twitter and don't miss any hot news anymore! Do you like our price indices?