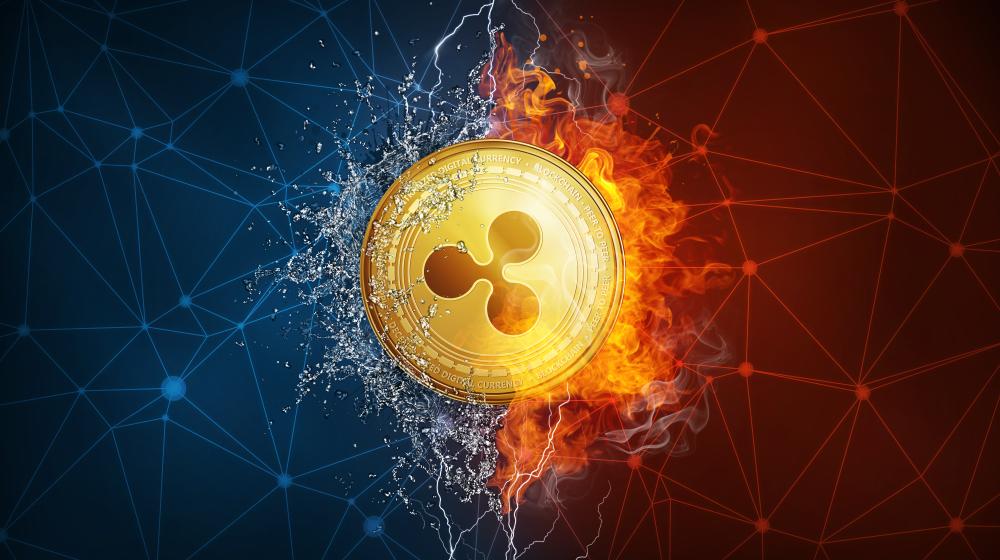 The XRP transaction volume on the payment corridor to Mexico has reached a new all-time high.
At the beginning of the month, Ripple again released 500 million XRP worth almost 119 million USD for sale from its escrow account.
---
Ripple has access to several payment corridors worldwide through its proprietary partner network RippleNet. On the payment corridor to Mexico, a new all-time high of 14,717,722 XRP was reached. In mid-October last year, Ripple invested in the Mexican exchange Bitso to improve remittances to Mexico by using Ripple's payment software.
?? New all time high for XRP/MXN!

Today's ATH so far – 14,717,722#XRP #Ripple #XRPCommunity pic.twitter.com/BbX55lUfRM

— HODL (@HodlStyle) January 31, 2020
It is also significant that the transaction volume has almost doubled since the beginning of December 2019. Last year, remittances to Latin America and the Caribbean increased by more than 10% to USD 35.7 billion, with Mexico accounting for the largest share. Mexico is one of the world's poorer countries, so many workers move to other countries to earn money for their families back home.
The payment corridor to the Philippines has developed very well from mid-November last year to the present day, with transaction volumes also reaching a new all-time high today and almost quadrupling since December.
Liquidity Index for https://t.co/raMbsEkdJD XRP/PHP (28-day moving trend)
Day progress: 29%
Today so far: 3,854,707
All Time High: 3,854,707
Data: https://t.co/cF3K6P1fg9 pic.twitter.com/3ZqSwYrB8H

— Liquidity Index Bot (@LiquidityB) February 2, 2020
Many men from Philippine families do not work in their own country, but as guest workers in wealthier countries to ensure the survival of their wives and children. There is also a need to send money cheaply and quickly across national borders.
Ripple reported in its last quarterly report that total transaction volume increased by more than 600% and the use of on-demand liquidity, formerly known as xRapid, by more than 390% compared to the previous quarter. Ripple CEO Brad Garlinghouse predicted at the end of last year that the customer base would grow by more than 40% and transaction volume by more than 600% in 2020.
The current figures confirm this development, so the forecast could come true. In a recent blog post, Breanne Madigan, Head of Global Institutional Markets, describes how XRP and crypto-currencies could soon enter the mainstream as usage and adoption continues to increase:
XRP has boasted tremendous growth as a global payment asset in the last year or two… However, the growth potential of transformational technologies tends to unfold exponentially. Therefore, the markets tend to overestimate the impact in the short term, but underestimate it in the long run. As institutional-grade infrastructure continues to be built, and real-world problems are increasingly solved using digital assets like XRP, the tipping point to critical-mass adoption is constantly moving closer.
Ripple releases 500 million XRP for sale
As the data service Whalealert reported yesterday, Ripple has again released 500 million XRP, worth almost 120 million USD, from its escrow account for sale. The community has been criticizing this move for some time, as it could increase the selling pressure on investors. Ripple would thereby have a decisive influence on the price of XRP.
However, Ripple CEO Garlinghouse has often made it clear in the past that Ripple and XRP are two separate entities and that Ripple therefore has no influence on the price of the digital asset. Furthermore, Ripple sold less XRP than ever before in the last quarter. The programmatic sale of XRP has been completely stopped. Ripple also announced that the company is planning an IPO within the next 12 months.
Ripple intends to use the IPO to raise new capital to further develop the ecosystem. There is currently a lot of speculation in the community about whether this could have a positive or negative impact on the price of XRP. So far, XRP has been unimpressed by any news and has moved sideways (+0.24%) to a price of USD 0.2416 within the last 24 hours.
Follow us on Facebook and Twitter and don't miss any hot news anymore! Do you like our price indices?