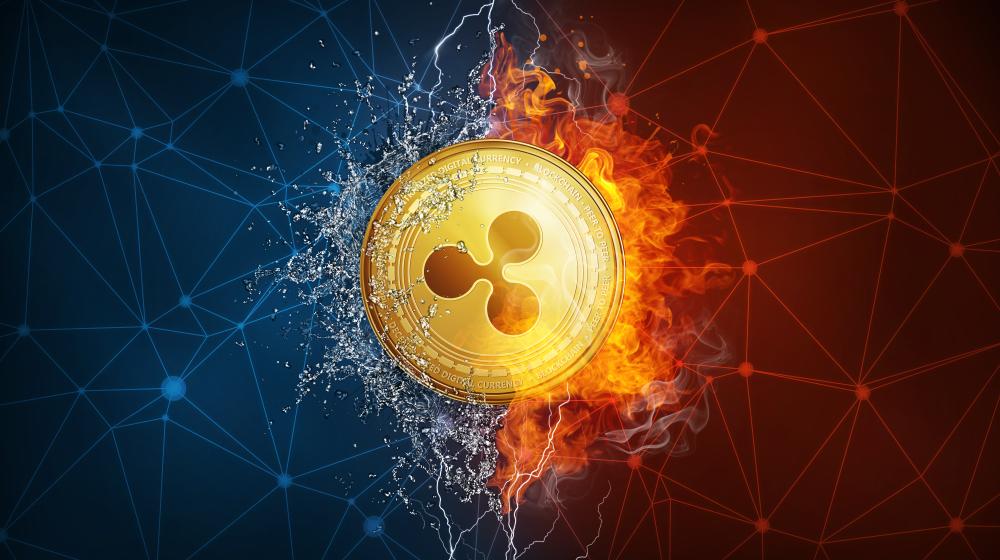 Many experts in the industry see Ripple's goal of conducting an IPO to raise additional capital as a logical consequence of the company's developments to date.
However, there is also a lot of criticism that predicts that an IPO could harm the price of XRP in the long run.
---
Ripple CEO Brad Garlinghouse announced a few days ago that the company will go public (Initial Public Offering) within the next 12 months. Although there is no exact date yet, many industry experts see the move as a logical consequence of the Series C financing round.
Will IPO positively influence the price of XRP?
The XRP community is currently discussing whether an IPO could have a significant impact on the price of XRP. The focus of these considerations is especially the monthly sales of Ripple. The capital from the IPO could reduce the need for programmatic sales. The last quarterly report already showed that Ripple does not generate any income in the area of programmatic sales and was only able to generate income of USD 13 million via the over-the-counter.
The capital from the IPO could be used to further develop the XRP ecosystem. Already without the IPO, RippleNet has grown to more than 300 partners. Ripple employs more than 500 people worldwide. It is therefore questionable how Ripple will use the additional capital. A well-known Blockchain enthusiast and Ripple supporter from Australia, "Steven Bull From the Diep", describes that Ripple could use the additional money for many different purposes:
Ripple will be able hire more talents, acquire more business partners, build more facilities and do whatever it takes to solve real problems with XRP As a result, XRP's value will grow along with its utility.
Another XRP supporter states that SEC approval to conduct an IPO for Ripple could also mean that the SEC does not classify XRP as a security (freely translated):
SEC needs to approve Ripple to do an IPO, and the SEC know that Ripple are using XRP for X-border payments, therefore XRP would not be a Security by default. I think many are missing this point! IPO means SEC approves everything Ripple are doing.
The well-known lawyer Jake Chervinsky wrote on Twitter that the clarification of the case has not yet been conclusively discussed:
"We might IPO in twelve months" is something you might say to reassure your Series C investors, but not something you actually do when your book value derives largely from a digital asset that could be an unregistered security.
Another survey in the community showed that a majority of the respondents think that investors in XRP will hold their assets for the long term and thus the price of XRP will either remain stable or rise. However, not all opinions agree with the described arguments.
The Ripple-IPO could also harm the price of XRP. At this point in time, investors have no choice but to buy XRP to benefit from the success of Ripple as a company. However, once Ripple shares are publicly traded, investors may no longer see a reason to invest in XRP. However, it seems relatively unlikely that Ripple will match Stellar Lumens and burn a portion of the existing XRP, as the excess funds will not be needed.
Senior analyst Mati Greenspan of eToro thinks that the IPO could have a positive impact on the price of XRP because Ripple would have to sell less XRP to raise new capital:
My feeling is that it would be positive. Additional funding for Ripple would mean less reason to sell off tokens.
Blockchain blogger Hodor discussed the possible effects of a Ripple IPO as early as September last year. He predicted that an IPO would probably bring in USD 5 billion, significantly less than Uber's (USD 8 billion). Ripple could then invest in even stronger marketing. Hodor also notes that Ripple would no longer have the pressure to raise capital through monthly sales of XRP.
XRP price remains unimpressed by IPO news
So far there is no consensus on whether an IPO could positively influence or harm the price of XRP. At the time of writing, XRP has recorded a slight increase of 1.90% – to a price of USD 0.2284.
Follow us on Facebook and Twitter and don't miss any hot news anymore! Do you like our price indices?