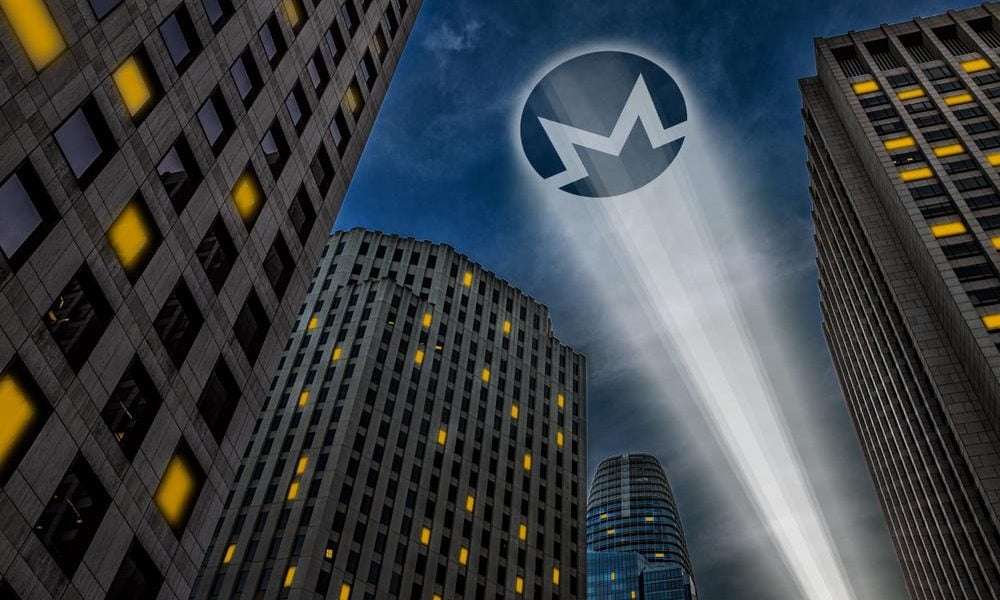 Monero is expected to perform the next hard fork on November 30th. The tests have been completed. 
The protocol upgrade introduces a new mining algorithm, RandomX. 
---
Monero (XMR) will change its Proof of Work algorithm again to make the network resistant to ASIC miners. As Monero Farm announced the third hard fork will take place at block 1.978.433, which is expected to be reached on November 30, 2019, to activate the new RandomX mining algorithm and to provide ASIC resistance once and for all. Over the past two years, Monero has struggled with the emergence of ASICs (application-specific integrated circuits).
An ASIC miner is a specific hardware that is specially designed for mining (using a specific algorithm). ASICs are much more powerful than graphics cards and CPUs. They are the reason why mining for individuals using conventional technology (CPU, graphics card) is not profitable. Therefore, ASICs are widely considered to have led to the centralization of mining and therefore contribute to the centralization of the network by the crypto community.
In the past, Monero has repeatedly emphasized that this has to be prevented. The previously used CryptoNight algorithm was considered ASIC resistant for a long time until the first Bitmain ASIC miners for the CryptoNight algorithm were developed in early 2018 and entered the XMR network. As a result, in April 2018 and March 2019, the Monero developers made minor changes to the Monero mining algorithm, which led to a crash of the hashrate, as the chart of Bitinfocharts shows.
RandomX eliminates ASICs
However, ASICs are still active in the Monero network. As a result, Monero has decided to introduce a completely new mining algorithm, RandomX. This upgrade removes the CryptoNight algorithm used since the Genesis block and replaces it with RandomX. While this will completely remove the ASICs from the Monero network, it will also eliminate the problem of Monero Mining malware and botnets.
According to Monero's official Reddit thread, the protocol upgrade is expected to take place on November 30, with the code frozen as early as October 24. According to Monero's team, all tests have been successfully completed and the code has been independently verified by four audit teams:
Testing on the private RandomX test network has been successfully completed and RandomX PoW Mining will move to public testing on the official XMR test network.
The hard fork is expected with optimism by the Monero community. However, there are also critical voices that see the danger of an initially low hashrate and thus the potential for attacks and double spends. In the long run, however, a significantly increasing hashrate in the XMR network is expected, as the "average CPU will produce significantly more hashes".
In addition to the mining algorithm, however, there will be further changes. This will lead to a gradual elimination of long payment IDs in the XMR network. This should benefit both data protection and user-friendliness. In addition, two outputs will be required for each transaction to improve data protection. The fourth change is that the ten blocks (about twenty minutes) of blocking time for incoming transactions will be enforced at protocol level.
CPUs benefit from RandomX
As Monero Farm writes, CPUs with RandomX will gain significantly in importance, as mining with graphics cards will also decrease drastically. According to Monero Farm, the first tests showed that AMD Ryzen CPUs will have an "interesting" performance advantage. Especially for the third CPU generation based on the ZEN 2 architecture there will be major advantages.
The Ryzen 9 3900x, which is equipped with 12 cores and 24 threads at a base clock rate of 3.8 GHz, is currently said to be the most powerful model. This CPU should achieve a hashrate of nearly 11500-12000 H/s with a consumption of approx. 150 watts at a price of over 600 dollars/euro. According to Monero Farm, the Ryzen 5 3600 offers the best price/performance ratio, with a hash rate of up to almost 6300 Hash/s and a price of less than 200 Euro/ USD.
Subscribe to our daily newsletter!
No spam, no lies, only insights. You can unsubscribe at any time.

Monero price
Currently, the Monero price is at 57.55 USD and is still in a downtrend (-23% over the last 30 days). It remains to be seen if and how the hard fork will affect the price.
Crypto News Flash does not endorse and is not responsible for or liable for any content, accuracy, quality, advertising, products, or other materials on this page. Readers should do their own research before taking any actions related to cryptocurrencies. Crypto News Flash is not responsible, directly or indirectly, for any damage or loss caused or alleged to be caused by or in connection with the use of or reliance on any content, goods, or services mentioned.