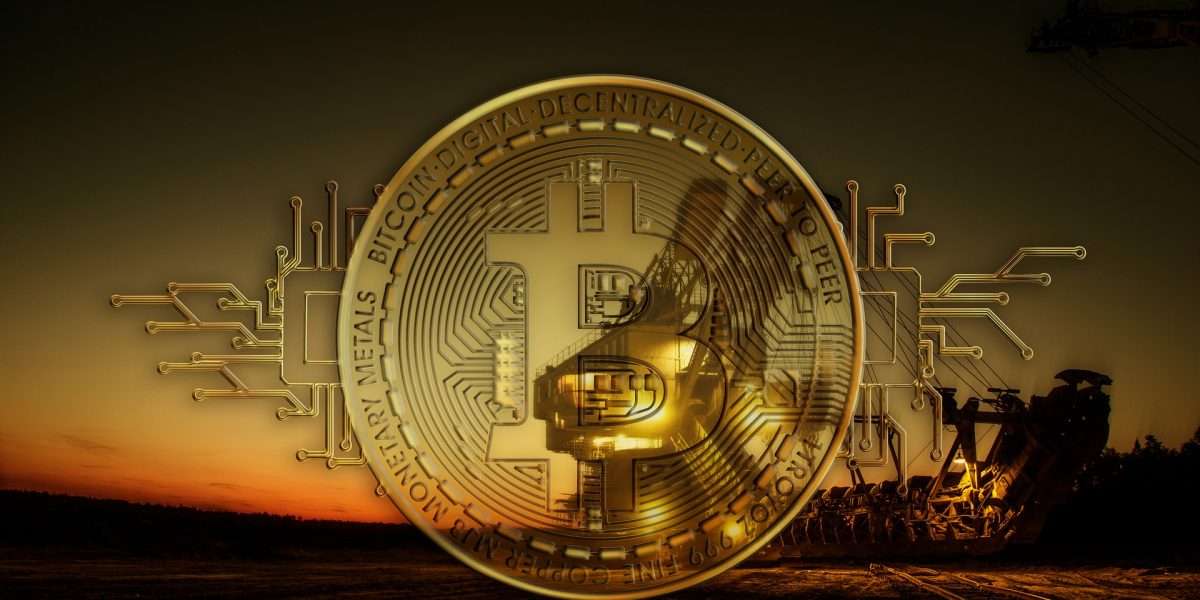 Intel has announced its Bitcoin mining chip called Intel Blockscale ASIC.
The new Bitcoin chip will focus on power sustainability amid the alarming energy consumption BTC uses. 
---
Semiconductor company corporation Intel ( NASDAQ: INTC) has launched an improved Bitcoin mining chip dubbed Intel Blockscale ASIC. This follows the release of its analog chip Bonanza Mine (MBMZ1) blockchain accelerator chip in February. According to Intel, the chip's development focused on power sustainability to tackle the impact of Bitcoin miners on the areas of environmental, social, and governance issues in the blockchain sector.
Intel also claims that the Blockscale ASIC chip includes "on-chip temperature and voltage-sensing capabilities" alongside 256 integrated circuits per chain support. These features were not included in Intel's Bonanza Mine accelerator chip. The company will supply its Intel Blockscale ASIC in high volume due to the silicon used in production.
The ultra-low-voltage chip facets up to 580 GH/s (gigahashes per second) hash rate while consuming 26 J/TH (joules per terahash). This factor makes it more energy-saving. Hash rate measures how fast a miner can generate answers to Bitcoin's next block. Joules per terahash measures the power consumption of every terahash. A terahash makes 1 trillion hashes. The chip will reference hardware design and software stack to jumpstart customers' system development. For comparison, Bitmain's Antminer S19 Pro+ Hyd delivers a hash rate of 198 TH/s while consuming 27.5 J/TH, and MicroBT's Whatsminer M30S++'s related specs are 112 TH/s at 31 J/TH.
Bitcoin mining power consumption
Bitcoin mining consumes a substantial quantity of power and has become a pertinent topic for legislators. According to the New York Times, Bitcoin mining consumes about 91 terawatts-hours of electricity annually. Reportedly, BTC mining consumes more power than some countries such as Norway.
In March, the EU proposed a "de facto" sanction on Bitcoin mining as part of its regulatory plan. However, the lawmakers refused the version of the bill that included mention of a proof-of-work ban in a 32-23 vote. Ripple Co-founder Chris Larsen, alongside environmental activists, is also in support of less power consumption. The Bitcoin community lashed at the business executive online after announcing a $5 million campaign on Monday. The campaign pushes Bitcoin to change its mining system: use less energy, and go greener.
Read More: Ripple co-founder makes $5M commitment to reduce Bitcoin energy consumption
Block Inc, others will buy the Intel Blockscale ASIC 
In its bid to build a system that makes Bitcoin mining easier, Block Inc will be among the first companies to acquire the chip. Jack Dorsey, Block CEO, had stated that mining is not accessible to everyone. He looks forward to a more efficient chip that eliminates power barriers for miners. GRIID Infrastructure, Argo Blockchain, and Hive Blockchain Technologies will also be among the first companies to access the chip. 
The application-specific integrated circuit was developed on Intel's expertise in research and development. It will provide clients with power-saving hashing for proof-of-work consensus networks. Balaji Kanigicherla, Intel vice president, noted:
Intel's decades of R&D in cryptography, hashing techniques and ultra-low voltage circuits make it possible for blockchain applications to scale their computing power without compromising on sustainability.