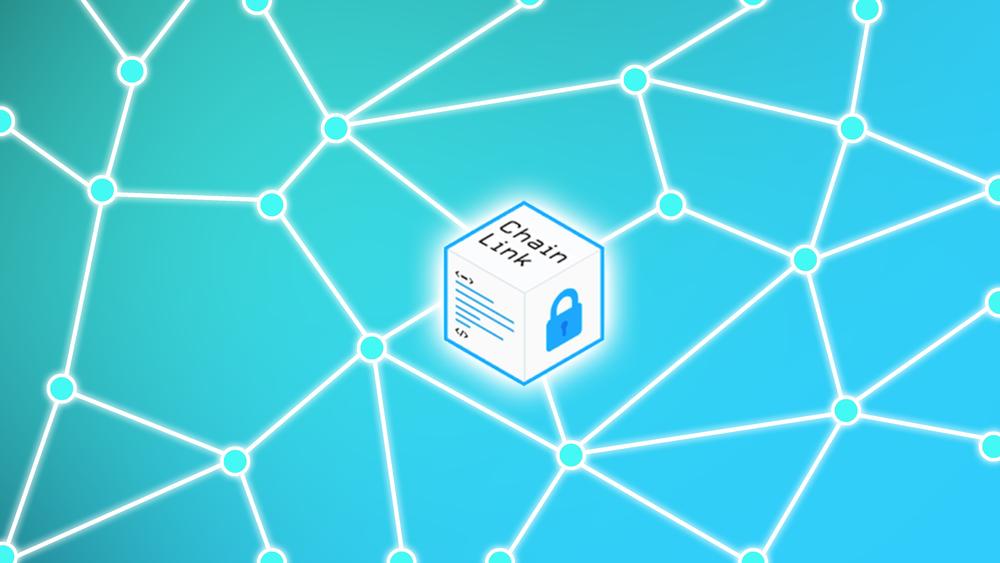 Chainlink continues its bull run. The LINK price has more than doubled since the beginning of the year.
The reasons for the price rally are many and varied, with Chainlink's technology and uniqueness on the market being the most convincing.
---
The crypto-YouTube star, Nicholas Merten alias DataDash, has explained to his 331,000 subscribers that in his opinion a bull run is brewing, which will particularly benefit the Altcoins. In a new episode of Datadash, Merten particularly highlighted Chainlink (LINK), an Altcoin that has already caused a stir in 2019. As CNF analysed, Chainlink (LINK) was the best performing cryptocurrency in 2019. With a price gain of 586 %, LINK recorded by far the largest increase.
The price increase was by no means caused by an artificial pump. On the contrary, Chainlink convinced with innovative new features and numerous notable partnerships. The partnership with Google in June 2019 certainly caused the most excitement.
We're thrilled to share that Google is one of the great companies integrating #Chainlink into their approach to smart contract adoption. Here's how @GCPcloud users can use Chainlink to connect to BigQuery, one of Google's most popular cloud services. https://t.co/TfaGPP5TlS

— Chainlink – Official Channel (@chainlink) June 13, 2019
As CNF pointed out in another article, Chainlink could become the key to a successful DeFi ecosystem. In recent months, Chainlink has entered into numerous DeFi collaborations, including with Binance, Synthetix, Conflux, Alkemi, Aaave and Synthetix. In addition, there have been partnerships with Harmony, Hedera Hashgraph, Wanchain and Celer.
Chainlink is continuing its price rally this year as well. The Ethereum-based ERC20 token has risen in the last 6 weeks from USD 1.84 to currently USD 4.48. This means that LINK has already surpassed its all-time high from last year. Within the past 24 hours, Chainlink has once again shown itself to be the biggest winner in the crypto market. With an increase of around 9 percent (at the time of writing), LINK leads the top 20 by market capitalisation, followed by NEO (+4.8%) and Ethereum (+4.1%).
Although the reasons for this can only be speculated, Chainlink has gained two more partners within the last few days, 0x and OffChain Labs, who will use Chainlink Oracle technology. The 0x project has released a stop-limit order pattern that uses Chainlink powered price feeds.
We're excited to collaborate with @0xProject to bring this new DEX functionality to users and looking forward to the novel designs this opens up for teams building at @EthereumDenver. https://t.co/Dyztsy9VM0

— Chainlink – Official Channel (@chainlink) February 13, 2020
It is also worth noting that Chainlink has virtually no competition (which can only come close to its success) in the area of decentralized oracles. In addition, the functionality that Chainlink offers is essential for a far-reaching adaptation of Ethereum and smart contracts. The need to access external data (off-chain data) without disturbing the decentralized consensus by a central source of information affects practically every application.
Perhaps for this reason, Chainlink is currently considered one of the hottest contenders for the throne of the next bull run. This is another reason why Merten's bullish statements on YouTube are by no means surprising:
The major thing that I'm correlating this to is the early phase of the 2017 rally. We're starting to see a lot of the plays that are going to be similar to Ethereum – kind of the frontrunners in the market – and become some of the new large-cap plays that really lead in this cycle – are really starting to showcase and shine here. And I think Chainlink is one of them. […] We've gotten above the resistance range here.
Follow us on Facebook and Twitter and don't miss any hot news anymore! Do you like our price indices?