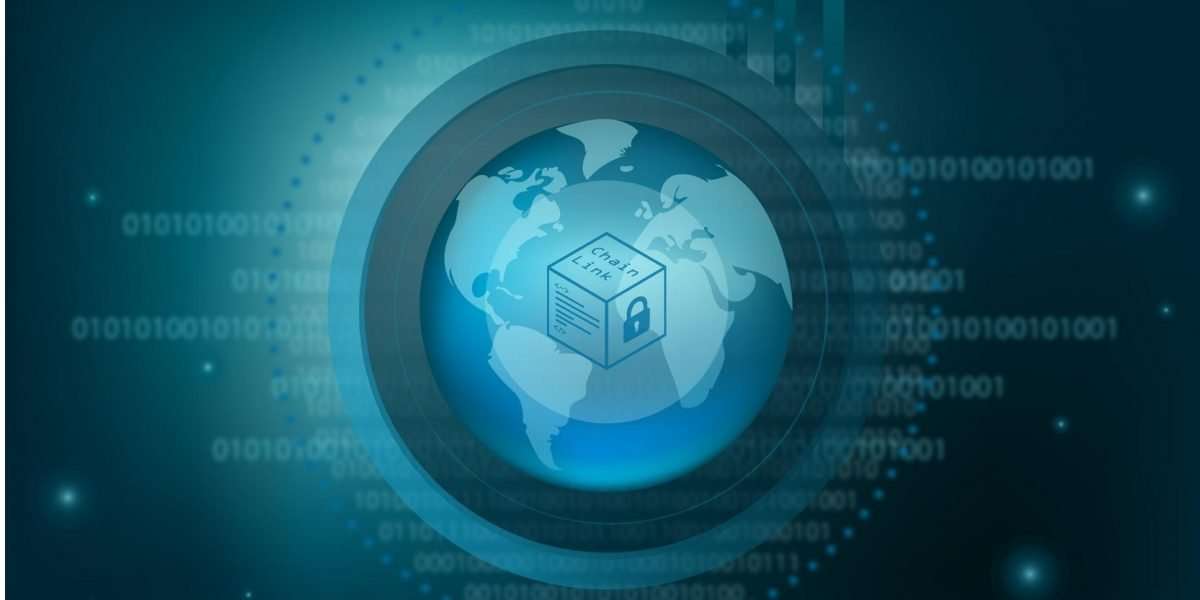 Chainlink and the second largest DeFi application in the Ethereum ecosystem, Synthetix, announced a cooperation yesterday.
Synthetix will use Chainlink's oracles to avoid relying on centralized price feeds in the future.
---
The second largest DeFi application in the Ethereum ecosystem, Synthetix has been using Chainlink's technology (LINK) since yesterday. As the company announced in a blog post yesterday, Synthetix is using the Chainlink oracles to obtain accurate and decentralized price feeds. The partnership could be a breakthrough for the Decentralized Finance (DeFi) movement in the Ethereum ecosystem, as Synthetix will no longer have to rely on centralized price feeds in the future.
Synthetix uses Chainlink oracles
According to data from DeFi Pulse, Synthetix is currently the second largest application in the DeFi ecosystem after Maker, with 353,000 ETH locked in smart contracts. The platform creates synthetic on-chain investments, or "Synths", ERC20 tokens that replicate the value of investments such as stocks. Users can buy these tokens to invest in stocks or commodities in the form of an ERC20 token.
Until now, however, Synthetix has had to rely on centralized data providers to determine the price, which in June 2018 led to so-called frontrunning bots manipulating the feed and capturing a billion dollars, at least for a short time, before the transaction was reversed. As Synthetix founder Kain Warwick explained, the company had therefore long been looking for a decentralized oracle solution.
With Chainlink, the desired partner was found. The partnership is one of the most important milestones in the project history so far, said Warwick:
Given our reliance on regular price feeds for our derivatives trading mechanism, finding a robust decentralized oracle solution has always been at the top of our priority list. Chainlink delivers the solution, deployed by an excellent team and supported by an invaluable community
As Warwick further explained, the partnership is one for end-to-end security for DeFi applications, as Chainlink fully decentralises both the execution of smart contracts and the data oracles. Chainlink's oracles control Synths through tamper-proof data entry, which contributes to the project's goal of censorship resistance.
To ensure decentralization, Synthetix works with numerous independent Chainlink nodes. Each node has undergone a security audit and has a proven track record. Independent of this, the number of nodes is to be further expanded and diversified
In the first iteration of the integration, seven Synths are initially fed from Chainlink's data oracles:
AUD/USD (sAUD – Australian Dollar)
EUR/USD (sEUR – Euro)
CHF/USD (sCHF – Swiss Franc)
GBP/USD (sGBP – pound sterling)
JPY/USD (sJPY – Japanese Yen)
XAU/USD (sXAU – Gold per ounce)
XAG/USD (sXAG – silver per ounce)
Once these first seven assets are proven to work successfully with Chainlink's inputs, Synthetix and Chainlink will attempt to integrate additional assets, including cryptocurrencies and indices.
Sergey Nazarov, co-founder of Chainlink, said of the new partnership:
We are very excited to work closely with Synthetix to help further decentralize their platform using provably secure data oracles. This integration is an evolution in DeFi applications, which showcases how decentralized financial products can maintain end-to-end security via reliable oracles and tamperproof data feeds. Decentralizing maintenance of data feeds is one of the next leaps for DeFi, and we are thrilled about being part of helping add this additional level of decentralization to a market-leading decentralized application like Synthetix.
A few weeks ago, Chainlink announced a cooperation with Binance to promote DeFi. Using Chainlink's technology, Binance will share its market data with DeFi projects, possibly also with Synthetix.
Follow us on Facebook and Twitter and don't miss any hot news anymore! Do you like our price indices?
Crypto News Flash does not endorse and is not responsible for or liable for any content, accuracy, quality, advertising, products, or other materials on this page. Readers should do their own research before taking any actions related to cryptocurrencies. Crypto News Flash is not responsible, directly or indirectly, for any damage or loss caused or alleged to be caused by or in connection with the use of or reliance on any content, goods, or services mentioned.