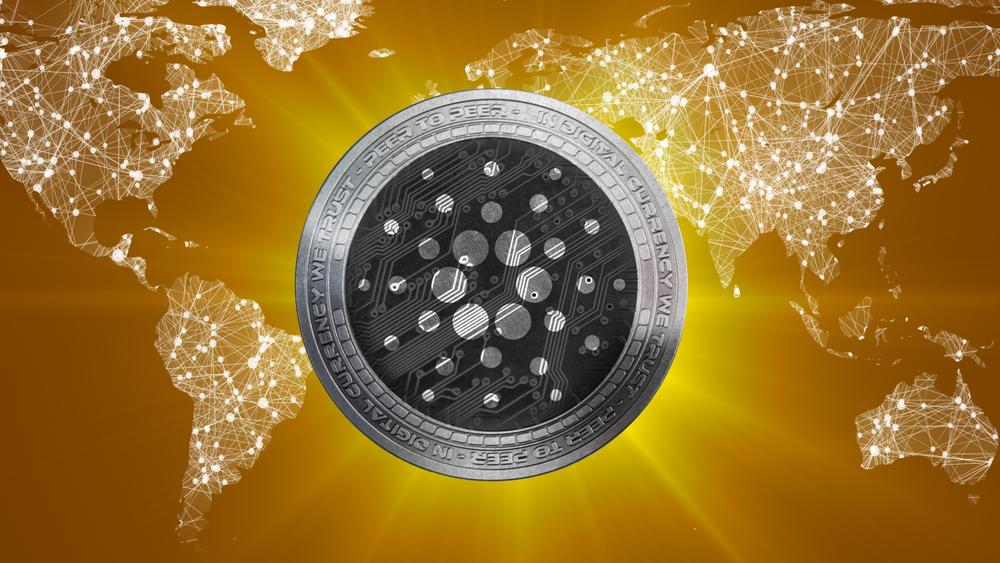 At the Davos World Economic Forum 2020, the Cardano project has gained two new partners, ScanTrust and the Berkman Klein Center.
In addition, the cooperation with the country Georgia, which is the first country in Europe to introduce the Blockchain in the public sector, was consolidated.
---
The participation of the Cardano Foundation and IOHK CEO Charles Hoskinson at the Davos World Economic Forum 2020 has already paid off. During the first two days, two new partnerships were established and an existing cooperation was consolidated.
As the Cardano Foundation announced in a YouTube video, Cardano has entered into a cooperation with ScanTrust. The aim of the cooperation is to develop a proof of concept for the intelligent packaging solutions of ScanTrust for the Cardano Connector, a blockchain capable product provenance and authenticity tool.
Davos Diaries – 21 Jan 2020: We accepted an offer to implement a Proof-of-Concept integration with @ScanTrust, a smart packaging services company, to co-develop Cardano Connector, a blockchain-enabled product provenance and authenticity tool. Details: https://t.co/dVbSGCQSXo

— Cardano Foundation (@CardanoStiftung) January 21, 2020
ScanTrust offers a copy-proof QR Code solution that is used for supply chain traceability. Late last year, the start-up acquired a $4.2 million Series A round led by Credit Suisse and including Innogy Ventures.
ScanTrust's technologies have been used for some time to track the supply chain and protect against counterfeiting by a variety of companies. Many of ScanTrust's customers are large Western companies, such as Unilever, Dow Chemicals and ABInBev who want to protect their brands in China. The company has also worked with Hyperledger.
ScanTrust considers the blockchain to complement and improve traceability, transparency and trust but not as the core business. The extent to which Cardano fits into this concept and what the proof of concept is about in detail will be announced in the next few days.
Cardano Foundation provides research grant to Berkman Klein Center
Furthermore, a cooperation with the Berkman Klein Center of the renowned Harvard University became publicly known. The Cardano Foundation has approved an application for a research grant from the Berkman Klein Center to "study blockchain governance". The research is intended "to benefit Cardano as well as the entire crypto ecosystem".
According to the foundation, a formal announcement will follow shortly. Charles Hoskinson, CEO of Cardano, has already responded to the news and wrote:
Glad to hear that Harvard University will be conducting governance research that we can use for Cardano's Voltaire release. Voting, improvement proposals and decentralized control are tremendous topics for research.
First country in Europe to rely on Cardano
The former Prime Minister of Georgia, Mamuka Bakhtadze, who also attended the event, described on Twitter that Georgia will be the first country to introduce the blockchain in the civil service and a pilot project in the education system backed by IOHK.
Thank you @BakhtadzeMamuka and @GovernmentGeo to support great idea of @IOHK_Charles credentials verification by 3rd generation DLT, to support #Georgia & the Europe-wide Bologna Process, an intergovernmental effort to improve the internationalization of higher education

— George Shekriladze_Giorgi (@gshekriladze) January 21, 2020
As already announced in June 2019, the Cardano team has signed a Memorandum of Understanding with the country of Georgia, which foresees that IOHK will work with the Georgian Ministry of Education and Science to identify and implement a series of third generation blockchain projects.
According to reports, Cardano will work to establish a reliable system for authentication of authorizations using blockchain technology. The Georgian government has identified its university sector, and in particular the ongoing efforts to ensure comparability with university degrees across Europe (Bologna Process), as one area where Cardano blockchain will be used.
In addition, IOHK will work with Georgian government and educational institutions to develop further blockchain solutions. Mikheil Batiashvili, Minister of Education, Science, Culture and Sports, said in June 2019:
Georgia has had an exciting journey from its previous ranking of 112th on the World Bank's 'Ease of Doing Business' index, to our current position of 6th, ahead of many established hubs for international business, including the US and UK. However, we are still on that journey and are hopeful that leveraging IOHK's world-leading expertise, particularly in third generation blockchain technology, will help us to progress even further toward our goal of being the world's leading country for secure, digitally-enabled international business.

Subscribe to our daily newsletter!




No spam, no lies, only insights. You can unsubscribe at any time.

At the time of writing, ADA is trading at $0.04648 and has seen an increase of approximately 33 percent over the past 30 days.
Follow us on Facebook and Twitter and don't miss any more hot news! Do you like our course overview
Crypto News Flash does not endorse and is not responsible for or liable for any content, accuracy, quality, advertising, products, or other materials on this page. Readers should do their own research before taking any actions related to cryptocurrencies. Crypto News Flash is not responsible, directly or indirectly, for any damage or loss caused or alleged to be caused by or in connection with the use of or reliance on any content, goods, or services mentioned.