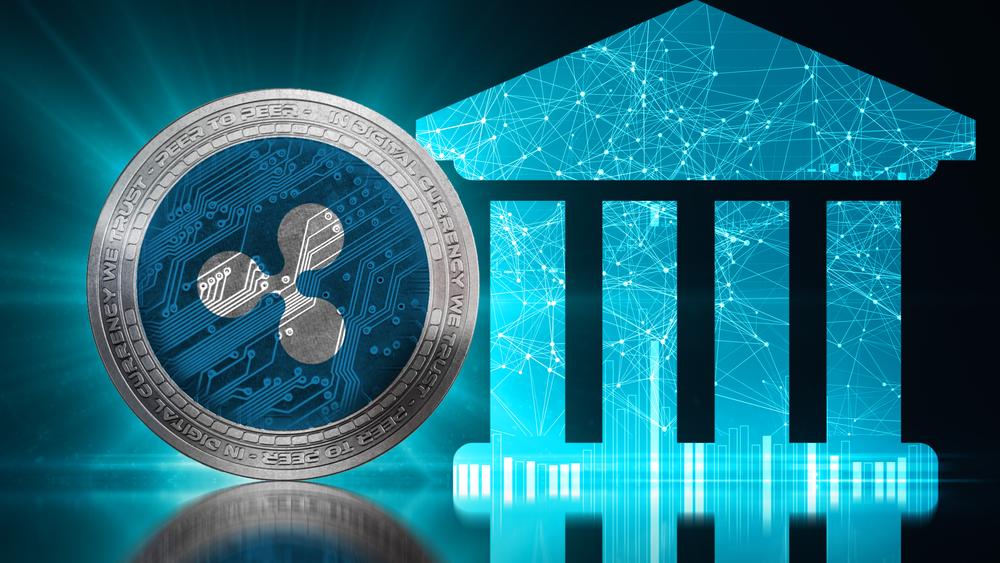 The Bank of England has announced in a press release that it will research the use of a central bank supported digital currency in cooperation with other central banks.
In the long term, this step could lead to competition or cannibalisation of projects from the cryptocurrency area, such as Ripple or Stellar Lumens.
---
The Bank of England announced in a press release yesterday that it will work with the central banks of Canada, the United Kingdom, Japan, the European Union, Sweden and Switzerland and the Bank for International Settlements (BIS) on the research and introduction of a central bank-based digital currency (CBDC).
Research to produce a catalogue of measures for CBDC
The aim of the cooperation is to investigate potential use cases for CBDCs in their respective jurisdictions. Each country has its own legislation and therefore different requirements for the technical design of a CBDC. The task force describes their common goal as follows:
The group will assess CBDC use cases; economic, functional and technical design choices, including cross-border interoperability; and the sharing of knowledge on emerging technologies. It will closely coordinate with the relevant institutions and forums –in particular, the Financial Stability Board and the Committee on Payments and Market Infrastructures(CPMI).
The research group is jointly led by Benoît Cœuré, Head of the BIS Innovation Centre, and Jon Cunliffe, Deputy Governor of the Bank of England and Chairman of the CPMI. High-ranking representatives of the central banks of the respective countries will also be on board.
The President of the European Central Bank (ECB), Christine Lagarde, already announced at a press conference in mid-December that the ECB would set up a task force in cooperation with other European central banks to promote the development of a digital euro. The first results are to be presented as early as mid-year.
There is a growing demand for fast, cheap and secure money transfer services. However, Lagarde does not focus on cryptocurrencies like Bitcoin, but rather on stablecoins, as these have a low volatility and are therefore better suited for use in various areas of the economy. Lagarde describes:
The digital currency – we have set up a taskforce and we will accelerate the effort of this taskforce, drawing on the resources of the entire Eurosystem, meaning the national central banks that already participate in that research and that have already committed to the project in terms of experimentation, pilots here and there. So harnessing on all those experiments that have taken place and all the research that has already been put into this effort, together with the work that has been done here also. I think we're trying to do that by mid-2020.
In China, the pilot phase of the central bank-supported digital currency is already in full swing. As we reported earlier, China is already testing the system in Hebei, Ehjiang and the megacity of Shenzhen, making it the first central bank in the world to deploy a CBDC in a large mass market.
Will cryptocurrencies like Ripple's XRP or Stellar Lumens (XLM) become obsolete?
According to Ripple CEO Brad Garlinghouse, Facebook's Libra project has a trust issue and will take some time to get off the ground. Both Ripple and Stellar Lumens provide an infrastructure that can already deliver on the central banks' aforementioned objectives of low-cost, rapid cross-border transfers.
By using Ripple's payment technology, millions of USD can be sent from the USA to the other side of the world within seconds at very low fees, not even a penny. Using a traditional bank would take several days to transfer the money and would incur disproportionately high fees.
However, if the central banks will offer a similar service, projects like Ripple or Stellar could become obsolete in the long run. Lagarde pointed out at a recent conference that central banks could also try to eliminate other intermediaries or intermediary institutions:
Are we trying to cut costs? Are we trying to eliminate the middlemen? Are we trying to achieve free inclusive financing? There are a number of objectives that can be pursued.
Currently, Ripple partners such as MoneyGram continue to grow strongly, but in the long term this business could be completely taken over by central banks. For the time being, however, it remains to be seen how quickly progress can be made by central banks.
Follow us on Facebook and Twitter and don't miss any hot news anymore! Do you like our price indices?
Crypto News Flash does not endorse and is not responsible for or liable for any content, accuracy, quality, advertising, products, or other materials on this page. Readers should do their own research before taking any actions related to cryptocurrencies. Crypto News Flash is not responsible, directly or indirectly, for any damage or loss caused or alleged to be caused by or in connection with the use of or reliance on any content, goods, or services mentioned.