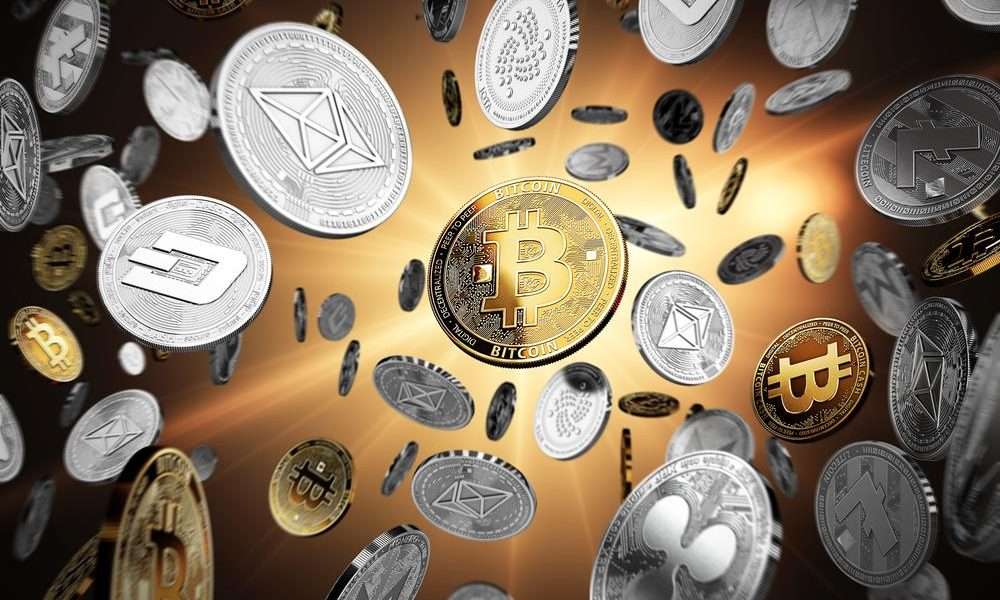 The awareness for cryptocurrencies worldwide is constantly increasing.
More and more people regard Bitcoin as a positive innovation for the financial sector.
---
Many investors in the crypto market have entered into Litecoin, Bitcoin or another altcoins in order to achieve the maximum possible profit in the shortest possible time. However, what is often forgotten is the actual blockchain technology and the vision of the respective founders behind the projects. Unfortunately, cryptocurrencies are often associated in the public media with extreme electricity costs, money laundering and terrorist financing. However, closer research quickly reveals that many of these arguments and alleged "facts" are merely cliches.
Since its launch in 2009, Bitcoin has gone through an unbelievable development that probably nobody had foreseen at that time. Even though Bitcoin is already recognized as a legal means of payment in some countries of the world, such as Japan, the cryptographic market is still in its early stages. In order for cryptocurrencies to become suitable for the mass market, further educational work and adaptation in many different areas of our lives are required. As Bitcoin expert Andreas Antonopoulos once put it:
This is not just money for the Internet. This is a new Internet of money.
Use of cryptocurrencies in everyday life
A recent survey by the research company Blockchain Capital shows that Bitcoin is well known among American citizens. 89 percent of respondents say they know or have heard of Bitcoin.
Furthermore, 43 percent of the respondents think positively about Bitcoin and that it is a good innovation for the financial sector. At the end of 2017, this figure was still 34 percent. This development shows that the perception of Bitcoin and cryptocurrencies has significantly improved or intensified. Furthermore, 33 percent of the respondents state that they can imagine actually using Bitcoin in real life within the next 10 years.
The adaptation of cryptocurrencies is therefore progressing on a daily basis, even if many advances initially have no visible effect on the price. We live in a time of radical change and openness to new technologies that can change or strongly influence the financial sector.
More and more companies are recognizing the potential and opportunities that cryptocurrencies offer. The English soccer club Watford FC recently announced that the Bitcoin logo will be printed on the newer jerseys instead of the club logo. The company shows support for Bitcoin and would also like to say a big thank you to its fans.
The founder of Litecoin, Charlie Lee, was invited to a game of the Miami Dolphins, as Litecoin has been chosen as the "official cryptocurrency" of the sports club since July.
I'm at the Dolphins/Patriots game today watching the GOAT @TomBrady play and rooting for Litecoin! Thanks to the @MiamiDolphins for inviting us. pic.twitter.com/3VJhzmdvf0

— Charlie Lee [LTC⚡] (@SatoshiLite) September 15, 2019
In the fan shop T-shirts, hats and other products can be paid easily and comfortably with the Litecoin cryptocurrency.
I stopped by Tracks Smoke Shop in Elmwood Park to make a purchase of #CBD and #PayWithLitecoin!! I bumped into Mannie #Litecoin hanging out while I was there chilling in a LTC shirt and a #RAW hat! pic.twitter.com/LHmkHmQAbT

— Jon Moore (@jonnylitecoin) September 10, 2019
These are just a few examples among many that will help raise awareness of cryptocurrencies such as Litecoin or Bitcoin and create a new awareness of decentralization and the potential of cryptocurrencies.
Education and awareness as a driving scoop for success
Within the first months of 2019 there were almost as many job offers in the blockchain area as in the entire year 2018. This development is shown by a current study of TeQatlas research. In the years 2013 to 2018 there was a growth of more than 130 percent. As the number of vacant positions increases, so does the salary of the blockchain jobs. The average salary for a blockchain job in the USA is just under USD 105,000, which is well above the average salary of just under USD 60,500.
These figures are only intended to illustrate that the demand for "knowledge" is increasing in this sector and that it is therefore necessary to offer and implement appropriate educational programs. The American startup Ripple has invested several million in renowned universities in the country to promote the education of junior staff and to spread knowledge about blockchain throughout the world.
Subscribe to our daily newsletter!
No spam, no lies, only insights. You can unsubscribe at any time.

Currently, much of the public media is negative about cryptocurrencies and it will probably take some further efforts to bring the true potential and opportunities to the attention of the general public. However, the examples presented show that developments are progressing steadily and that more and more countries, companies and ordinary people in the world are recognizing the opportunities offered by decentralization and are open to innovation.
While adaptation continues to rise daily, the Bitcoin price is currently moving sideways around the USD 10,000 mark.
Crypto News Flash does not endorse and is not responsible for or liable for any content, accuracy, quality, advertising, products, or other materials on this page. Readers should do their own research before taking any actions related to cryptocurrencies. Crypto News Flash is not responsible, directly or indirectly, for any damage or loss caused or alleged to be caused by or in connection with the use of or reliance on any content, goods, or services mentioned.