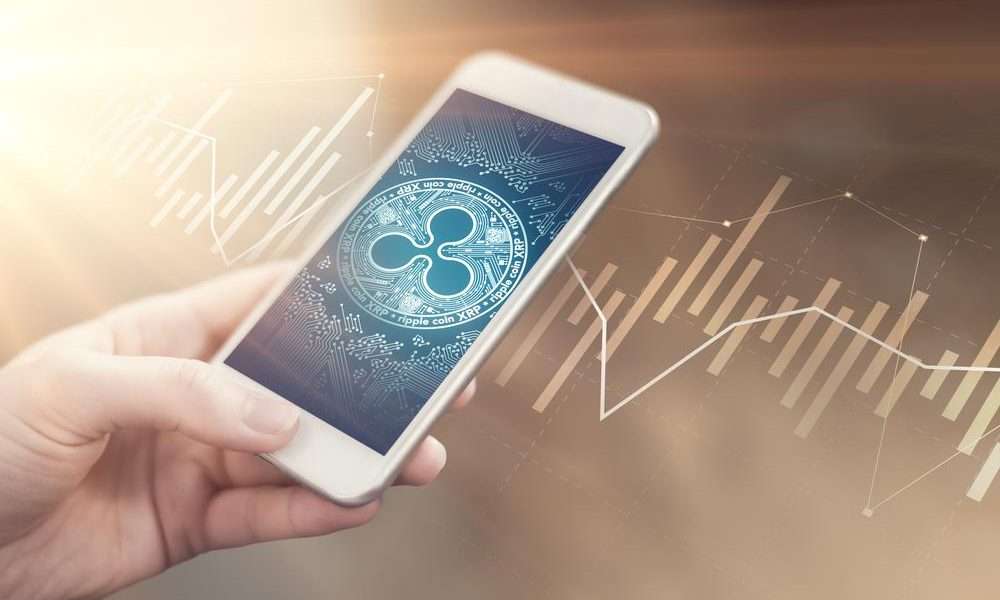 The Startup Coil, in which Ripple recently invested one billion XRP, is offering a $100 million grant to developers and content creators.
The grant will range from $1,000 to $100,000 per project.
Anyone can apply for a grant at grantfortheweb.org.
---
The American start-up Ripple provides software solutions for small and large companies that are designed to make cross-border payments faster and cheaper. The company's internal network, RippleNet, already has more than 200 members, including some financial heavyweights such as Santander Bank, Barclays and many more.
Ripple recently announced an initiative to invest in promising companies with an innovative vision for XRP. In August 2019, Ripple announced an investment of one billion XRP in the startup Coil. The investment was valued at approximately $260 million at that time.
Coil pursues a new innovative business model
Coil's vision is that content creators should be fairly rewarded. This does not always happen fairly on the largest platforms in the world, such as YouTube, Facebook, Twitter. Coil's payment model offers an alternative to the status quo of paid advertising and sells attention in the form of clicks to the highest bidders. Coil described in the official announcement that the frustration with the payment of the content creators is high:
The Web today is suffering from the symptoms of a broken business model. Every day, we read a new headline about privacy abuses related to ads, demonetization to appease advertisers, unethical sponsored content, popular sites struggling to make money, ads placed next to content without the creator's consent, adblocker arms race, subscription fatigue, large platforms abusing their market power, and so on. All of these issues can be traced back to one simple problem: browsers don't pay. This forces sites to raise funds through workarounds like ads, data trafficking, sponsored content, and site-by-site subscriptions.
Fans can pay Content Creator, through the development of Coil, both in cryptocurrencies, such as XRP, but also in fiat currencies. So far, there are two interledger-enabled wallets: Stronghold and XRP Tip Bot. Stronghold provides an interface for payment in USD, while the XRP Tip Bot allows payment with Ripple's native token, XRP. According to Coil, the main problem of fair content monetization is a simple fact (freely translated):
Browsers don't pay. This forces sites to raise funds through workarounds like ads, data trafficking, sponsored content, and site-by-site subscriptions.
Coil is working with Mozilla and Creative Commons to promote this innovative idea and vision. The collaboration provides $100 million in grants for content creators and developers in the form of small to medium grants ($1,000 to $100,000). These are aimed at developers and content creators who develop openly licensed software. The amount of funding will be determined individually on the basis of the applications submitted. All interested parties can submit an application on the website grantfortheweb.org.
These applications could change the monetization in the WWW
Some important infrastructures have already been set in place to make the Coil vision a reality. The Puma browser is the first browser with native web monetization. Cinnamon is the first video sharing website fully funded by web monetization. Currently, popular Web sites, such as CSS tricks, are experimenting with the new Web monetization to achieve a much more user-friendly and secure (privacy!) user experience on the World Wide Web.
Subscribe to our daily newsletter!
No spam, no lies, only insights. You can unsubscribe at any time.

The development of the project is still in its early stages, so that it has to be observed how successful Coil will be in the future. Through this investment, Ripple is trying to establish another business pillar and advance the adaptation of XRP. The price of XRP, however, did not react to this news and was 0.2618 USD at the time of writing.
Crypto News Flash does not endorse and is not responsible for or liable for any content, accuracy, quality, advertising, products, or other materials on this page. Readers should do their own research before taking any actions related to cryptocurrencies. Crypto News Flash is not responsible, directly or indirectly, for any damage or loss caused or alleged to be caused by or in connection with the use of or reliance on any content, goods, or services mentioned.