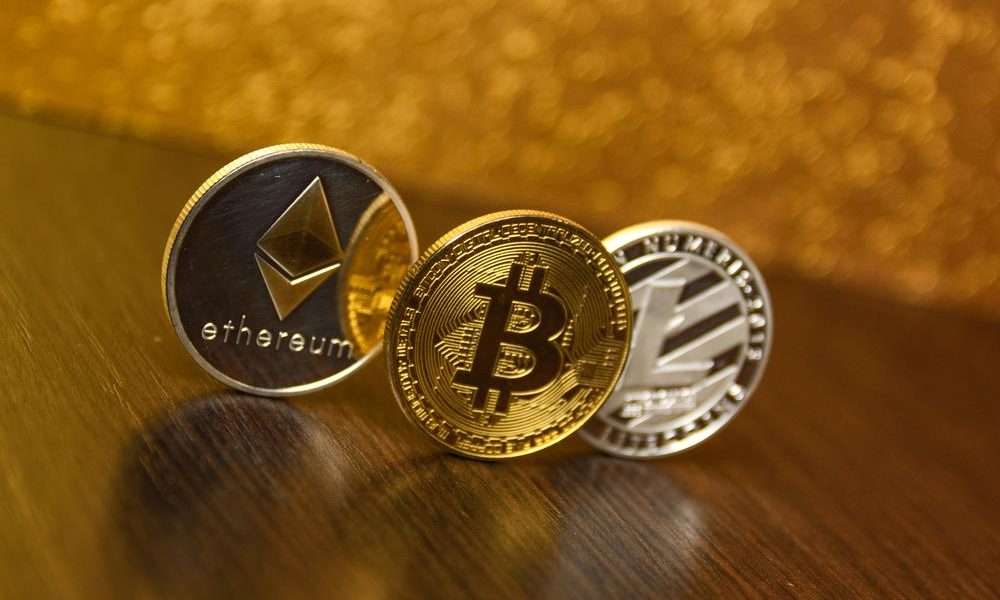 Since the launch of Bitcoin, the cryptocurrency has achieved a profit of more than 60,000%.
Ethereum ranks second with a price gain of more than 17,000%.
This is followed by Netflix and Domino's Pizza as well as other shares of well-known companies.
---
The price of Bitcoin has risen more than any other asset since its launch in 2009, offering investors remarkable profit opportunities. From a purely technical perspective, Bitcoin did not even have a price on New Year's Day in 2010, but was used by Bitcoin pioneers for fun. BitcoinMarket was the first exchange to officially offer Bitcoin for trading at a starting price of USD 0.03 at that time.
Since then, Bitcoin has risen to an all-time high of more than USD 20,000 in December 2017, which could only be held for a short time. At the beginning of this year Bitcoin started with a price of just under USD 3,900. At the turn of the year, Bitcoin closed at USD 7,200 and thus achieved a price increase of 84.62%. If we look at the last 10 years of price development, Bitcoin is unrivalled with a value increase of more than 62,000%.
Bitcoin and Ethereum outperform shares of traditional companies
Although Ethereum was not launched until 2015, ETH has also been able to achieve a price increase of more than 17,000% to date. Thus Bitcoin and Ethereum show a better performance than Netflix, Domino's Pizza, Amazon and many other companies. The following table shows the percentage price development of Bitcoin and Ethereum and other companies.
| Asset | Profit in the last decade (%) |
| --- | --- |
| Bitcoin | 62500 |
| Ethereum | 17900 |
| Netflix | 3726 |
| Domino's Pizza | 3000 |
| Amazon | 1250 |
| NVIDIA | 1180 |
| Mastercard | 1100 |
| Visa | 760 |
| Google | 350 |
Around Bitcoin, a movement has emerged that stands for financial freedom and independence and wants to replace the current financial system with new technologies and decentralized structures. The adaptation of Bitcoin is progressing more and more worldwide, with Bitcoin being used as a potential value store, especially in crisis regions of the world.
Some experts in the industry, such as the well-known Bitcoin Bull and billionaire Mike Novogratz see Bitcoin as the new digital gold, which could achieve a similar market capitalization as gold in the long term. Although Bitcoin would have to reach a new all-time high for this, there are many supporters from prominent ranks who also see in Bitcoin a great opportunity for the society of tomorrow.
Ethereum is in second place and offers a complex ecosystem that can cover many different applications in a wide range of industries. By using Smart Contracts, business processes can be optimized and streamlined at significantly lower costs. Many well-known companies such as Microsoft have recognized the potential and are building new applications on Ethereum.
Netflix' stock has increased by 3,726.20% over the last 10 years, to a current price of more than 320 USD. Video streaming at a low price was still a niche product a few years ago, which Netflix recognized early on and exploited profitably. Today Netflix is one of the most successful companies worldwide.
Another winner is the company Domino's Pizza, which was last valued at 10 billion USD. The stock started in 2010 with a price of 10 USD and has since risen to 286 USD, representing a 2.760% increase in value.
Amazon, NVIDIA, Mastercard and Apple also made strong profits, but are lagging far behind the price development of Bitcoin and Ethereum. Although the cryptomarket is already 10 years old, many projects are still in their infancy and will have to prove in the next years and decades that they solve a problem. Because only then will cryptocurrencies be able to prevail over traditional companies.
Can Bitcoin break the all-time high of 20.000 USD in 2020?
Forecasts for new price developments of Bitcoin and Co. have also caused a stir in 2019. In May 2019 Bitcoin halving is imminent. Many experts in the industry see this event as an opportunity that could have a positive impact on the price of Bitcoin.
As a result of the halving of the Block Reward, the supply of new Bitcoins (BTC) will be significantly reduced – from 12.5 to 6.25 BTC in May 2020. Therefore, according to the theory, there will be a demand surplus. As a result, the price should rise in the long term. Even though the price of BTC has risen in the past a few months after halving, there is no guarantee that this will happen.
For the further development of Bitcoin and the entire crypto-currency industry, the adaptation and trust of renowned companies and the population in these new technologies must continue to increase. It remains to be seen how the market behaves.
Follow us on Facebook and Twitter and don't miss any hot news anymore! Do you like our price indices?