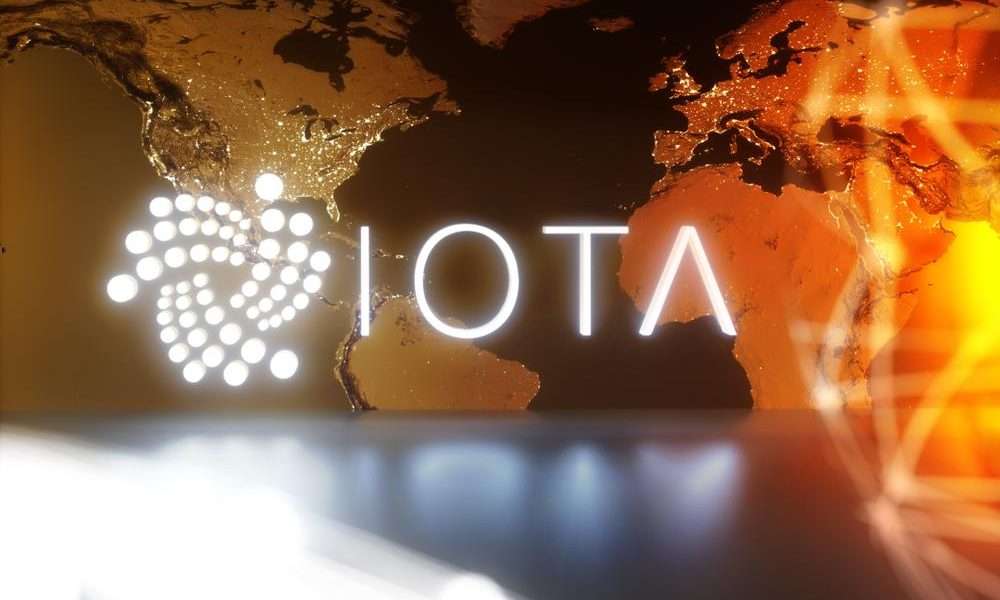 In a new article, IOTA co-founder David Sønstebø is very combative for 2020 and explains why IOTA will make its big breakthrough in 2020.
According to Sønstebø, IOTA will achieve its goal of becoming the first "truly scalable and decentralized DLT" in 2020.
---
IOTA co-founder, David Sønstebø, today, January 1, 2020, published a blog post about the development of IOTA in 2019 and the goals of the IOTA Foundation in 2020. Sønstebø starts by describing that IOTA has experienced the most successful year since its inception. In only two years, IOTA Foundation has grown into an "international organisation" with more than 110 employees. The success, as Sønstebø states, cannot be measured in numbers:
It's impossible to capture the sheer magnitude of the progress achieved this year in a simple blog post. However, if one refrains from arbitrary (read: manipulated) rankings as the metric of success, 2019 represents the most triumphant year for IOTA thus far. By far. All aspects of the project have improved significantly over the past 12 months.
Sønstebø explains that in 2019 the theoretical basis for IOTA to become "the first and only truly scalable and decentralized DLT" has been laid. With the creation of the theoretical groundwork for the elimination of the Coordinator, the IOTA Tangle could be fully decentralised in 2020. The introduction of Coordicide is planned for next year at least in the test network. Sønstebø added:
This year our numero uno priorities were to finalize the theory behind Coordicide and share it for public review, as well as streamlining the IOTA Foundation's different operations. Both have been a success.
Beyond the technical achievements of the IOTA Foundation, the IOTA ecosystem has grown rapidly in 2019, both in terms of new partners and the community. Currently, the ecosystem ranges from "historic international conglomerates to new start-ups on the cusp of this new era".
In total, IOTA has established over 25 new partnerships in 2019, presented proof-of-concepts, opened new platforms and joined international initiatives to promote Distributed Ledger technology. Among the most notable partnerships were Jaguar Land Rover, the EIT Climate KIC, Fujitsu, Dell Technologies, the Linux Foundation, FIWARE, ElaadNL, Zühlke, EDAG with the CityBot and the Future Farm Consortium in Norway.
In addition, according to Sønstebø, the team has seen a significant influx of new users in the second half of the year, which has been seen on all official IOTA platforms.
IOTA's outlook for 2020
For 2020, Sønstebø is looking forward to IOTA's core innovation, the Tangle, proving its worth. In particular, it is time for DLT to establish itself in the industry, Sønstebø says:
Our stance is that it is high time that DLT as an industry and movement delivers on its audacious promises. By this point, everyone, including the most ardent Bitcoin maximalists (and other experimental Alpha/Beta DLT proponents), acknowledges the limitations of regular blockchain technology. While virtually all projects aim for ad hoc addendum "second layer" solutions in a desperate attempt to patch the fundamental level-1 flaws of the protocol, IOTA insist on truly solving the core issue on the fundamental level. We have the theory fleshed out, 2020 is when it is put into practice.
Over the past 1-2 years, the IOTA team has established a strategy for rapid standardization of the Tangle in response to industry demand. The Foundation is currently working with several open source organizations as well as standardization bodies to ensure that IOTA can be standardized and "adopted by the entire industry with the least possible effort".
It remains to be seen whether IOTA will be able to keep its great promises. The very recommendable article for IOTA supporters and investors, which describes in detail all progress and partnerships of the last year, can be found under this link.
Follow us on Facebook and Twitter and don't miss any hot news anymore! Do you like our price indices?
Crypto News Flash does not endorse and is not responsible for or liable for any content, accuracy, quality, advertising, products, or other materials on this page. Readers should do their own research before taking any actions related to cryptocurrencies. Crypto News Flash is not responsible, directly or indirectly, for any damage or loss caused or alleged to be caused by or in connection with the use of or reliance on any content, goods, or services mentioned.