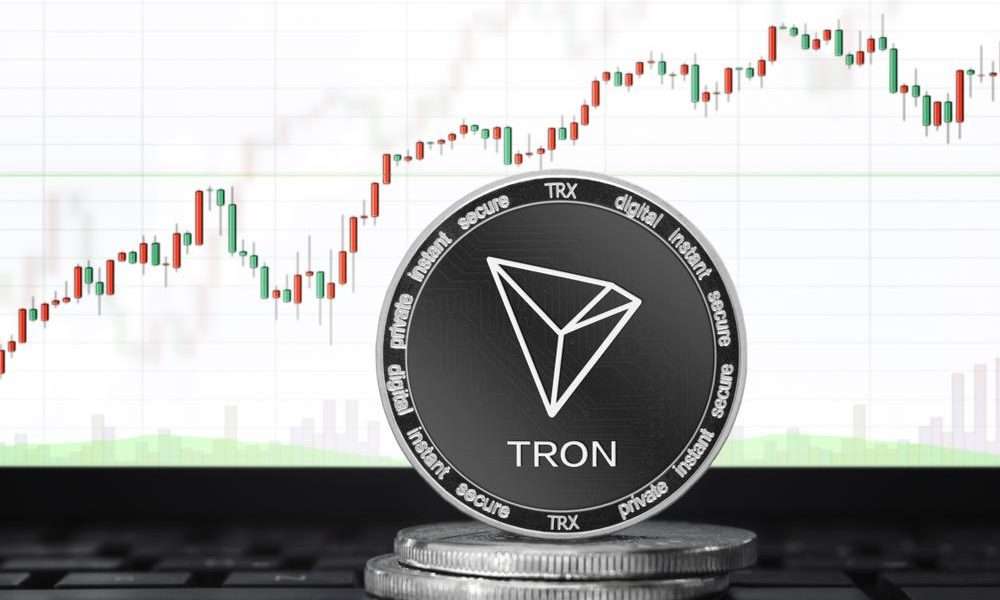 The Tron network registered 233,000 active addresses yesterday, ranking third behind Bitcoin (640,000) and Ethereum (281,000).
The crypto exchange Poloniex has announced the introduction of new trading pairs for the TRX token.
Brenda Bradley, an American actor, asked to work with the Justin Sun team to launch a film about BitTorrent Speed.
---
IAmDecentralized co-founder Misha Lederman has published new data on the progress of the Tron network. Through his Twitter account, Lederman celebrated the 233,000 active addresses that position Tron as the third crypto project in this category. Tron is surpassed only by Bitcoin with 640,000 active addresses and Ethereum with 281,000 active addresses.
The member of the Tron community also highlighted Tron's price rally. Over the past week and last month, TRX posted gains of 20.24% and 24.83% respectively (in line with general market sentiment). Lederman attributed the bullish market to the events surrounding the case of Craig Wright.
As most crypto enthusiasts focus on this mini bull-run (caused by a strange hopium mixed fear about a notorious fraudster), #TRON rises to 3rd Most Active Addresses among all blockchains:#Bitcoin: 640k (300k txs)#ETH: 281k (549k tx)#TRX: 233k (1M txs)

Usage will trump hype? pic.twitter.com/QInqQEBqk3

— Misha Lederman (@mishalederman) January 15, 2020
Tron executes more transactions than Bitcoin and Ethereum
The Tron network also recorded an increase in transaction volume. Lederman reports that in the last 24 hours, Tron's transaction volume was higher than Bitcoin and Ethereum's. Tron's network recorded about a million transactions. By comparison, Bitcoin had 300,000 transactions and Ethereum had 549,000.
In the past, the growth of the Tron network has been questioned in these aspects. Tron CEO Justin Sun was accused of exaggerating the network's data as part of his advertising strategy. The data provided by Messari Crypto shows that the Tron network has seen a significant drop in the number of active addresses in the last few hours. The number has dropped to around 62,000 active addresses, so it appears that this was a brief anomaly.
At the same time, the transaction volume of the Tron network has also decreased, but is still above Bitcoin and Ethereum. The data shows that only the Ripple Network (XRP) registered a transaction volume close to Tron, above 800K. The increase and decrease in network transaction volume could be caused by the use of gambling dapps, but this is only a guess.
On the other hand, Tron continues to strengthen its cooperation with its partners. The crypto exchange Poloniex announced the launch of the Net Deposit campaign for TRC20 – USDT pairs. The exchange invited its users to deposit to their accounts and receive an annual profit of 100%.
The CEO of TRON, Justin Sun became an investor in the exchange last year and the cooperation continues to bear fruit. The exchange also announced that it will introduce new trading pairs for TRX, including ETH/TRX, XRP/TRX, BTT/TRX and WIN/TRX.
We're excited to continue our collaboration with @Tronfoundation and will soon be introducing new TRX quote pairs including ETH/TRX, XRP/TRX, BTT/TRX, and WIN/TRX in a newly dedicated TRX section

— Poloniex Exchange (@Poloniex) January 15, 2020
New use case for the BitTorrent Speed wallet
Another possible partnership could result from the collaboration between Justin Sun and the American actor Brendan Bradley. The actor expressed a desire to work with the CEO of Tron to launch a film about the BitTorrent Speed Wallet. As Bradley expressed on his Twitter account, it could be a new use case for artists to receive real-time earnings. The collaboration is yet to be confirmed by Justin Sun, but seems to have good potential.
@justinsuntron I'd love to work with your team to release my next film using BitTorrentSpeed wallet as a case study to share profits with Artists and Seeds in real time. Let's collab!

— Brendan Bradley (@brendanAbradley) January 14, 2020
According to the Bitorrent website, the BitTorrent Speed application is integrated with uTorrent and allows users of the program to earn BTTs (BitTorrent token, the digital coin used by Bitorrent). Users only need to share files to receive rewards with the token.
Follow us on Facebook and Twitter and don't miss any hot news anymore! Do you like our price indices?