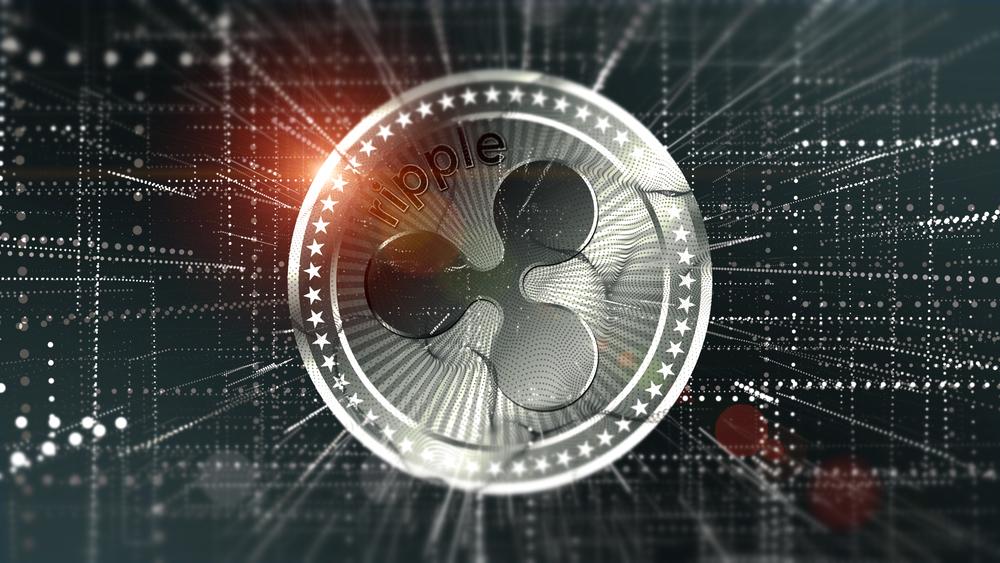 In a new episode of "The Ripple Drop" the Ripple Team takes a look at the coming year and reflects on the biggest surprises and "aha-moments" in 2019.
The strong growth of Ripple and On Demand Liquidity solution is highlighted.
---
In a new episode of "The Ripple Drop", the Ripple Team reflects on the past year and looks ahead to the coming year. The topics are the biggest surprises of the year, the biggest "aha" moments and forecasts for the entire blockchain industry in 2020 and beyond.
At the beginning, Ripple's CEO, Brad Garlinghouse, has his say. For him, the way the Facebook Libra whitepaper was published was a big surprise in 2019. In his view, Facebook could have faced much less headwind from governments around the world if the whitepaper's publication had been better planned. Breanne Madigan, VP Global Institutional Markets agreed with Garlinghouse. She explained how the announcement provided a global impetus for regulatory frameworks around digital assets and blockchain technology.
I'd say there were a few things that surprised me this year. One was the degree to which the Libra project had the ability to catalyze global governments across the world to come together and start to understand the urgency around developing regulatory frameworks.
The biggest "aha moment" for Garlinghouse was the moment when he watched MoneyGram CEO Alex Holmes praise Ripple's On Demand Liquidity (ODL) solution and explain how it has benefited the company. As Garlinghouse revealed, it took a year for MoneyGram's leadership team to become convinced of the XRP technology.
Having spent maybe a year talking to the leadership team at MoneyGram and seeing the transition from skepticism to significant advocacy over the course of the year was really profound. There was some doubt initially and then for them seeing On-Demand Liquidity solve a real problem and hearing them talk about the work we're doing with them on their earnings calls was certainly a big "aha" and very gratifying event in 2019.
In addition, SVP of Customer Success, Marcus Treacher, explained that RippleNet's record growth was his biggest surprise in 2019.
What surprised me was the pace in which we were able to grow a global network, RippleNet, by connecting banks and payment companies. We saw a tremendous uptick in volume, activity and onboarding of global companies.
This sentiment was confirmed by SVP of Marketing, Monica Long around customer acceptance of RippleNet's On Demand Liquidity (ODL). She explained that the breakthrough for ODL was achieved in 2019 after many customers were initially skeptical.
I was very pleasantly surprised by the demand that we saw for On-Demand Liquidity from the existing RippleNet customer base. For a long time we had validated the value proposition for On-Demand Liquidity both for market research and talking to our customers, but 2019 was a breakout year for that product and customer adoption.
Forecasts for the industry in 2020 and beyond
For the coming year and decade, Brad Garlinghouse predicts that there will be a consolidation in the cryptocurrency market. In his opinion, 3,000 or more cryptocurrencies are not necessary. Accordingly, cryptocurrencies that have a use case and can scale according to market demand will prevail. Ultimately, quality will be the winner, as Garlinghouse noted:
I think you're going to continue to see consolidation, you don't need 3000 plus cryptocurrencies out there. I think the utility will bear out where you will see a migration to quality if you will. Technologies and cryptocurrencies that can scale with market demand with real use cases.
Both Ethan Beard, SVP of Xpring, and Asheesh Birla, SVP of Product Management, highlighted the potential of blockchain technology in general. Both argue that the technology has the potential to become the "foundation of the entire financial industry". In the future, any financial transaction could be realized via a digital asset. Birla explained:
I think folks are underestimating the long term implications and impact that blockchain technology is going to have on everyday lives. By the end of the decade I really do think almost every financial application will be reinvented using this technology, it's just going to take a little bit longer than anticipated.
The Christmas edition of The Ripple Drop can be seen below.
Follow us on Facebook and Twitter and don't miss any hot news anymore! Do you like our price indices?