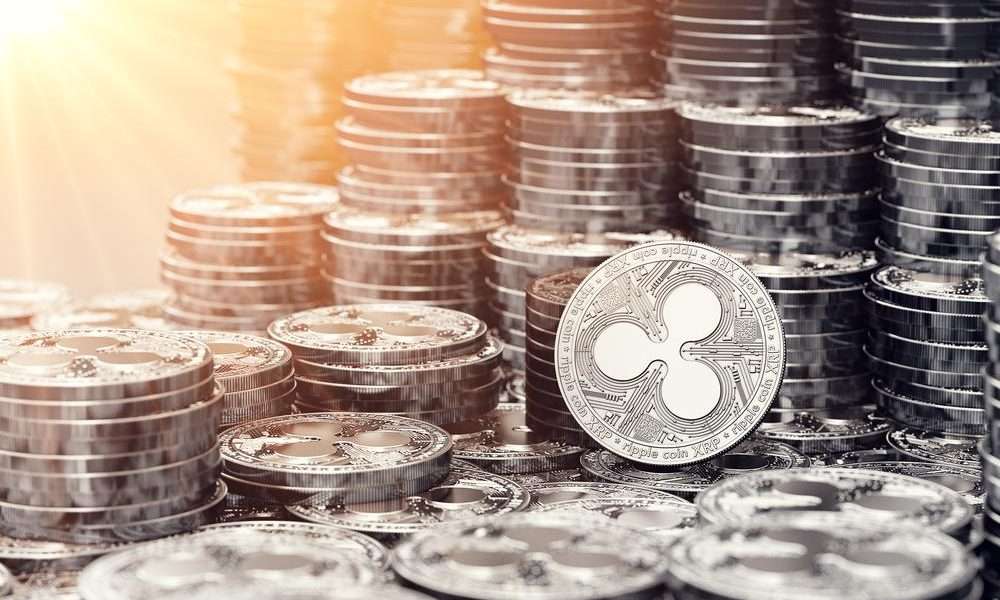 Ripple's payment solution, On-Demand Liquidity, can reduce corporate transaction fees for cross-border payments by up to 75%.
Payments can be processed in real time without taking several days and incurring disproportionately high costs.
---
In a modern world, every person should be able to access financial services without any further detours. However, a new World Bank report describes that despite ongoing developments and innovations, more than 1.7 billion people have no access to banking services. This is exactly the problem Ripple wants to solve by providing its payment software.
Ripple's On-Demand Liquidity significantly reduces transaction fees
On-Demand Liquidity, formerly known as xRapid, is a payment solution from Ripple that can process cross-border payments in near real-time. The transfer of several million USD is subject to a fee of just one US penny. Navin Gupta, Ripple's Managing Director for South Asia & EMEA, describes in a recent interview that it is no longer appropriate for transfers to take several working days and incur high fees.
He goes on to say that the average US bank charges between $25 and $35 for processing a cross-border payment. This is ten times the price of an average domestic payment. In addition, there are average transfer fees of 7% of the amount to be transferred.
The SendFriend money transfer app uses Ripple's on-demand liquidity solution (ODL). SendFriend CEO David Lighton is excited about ODL because it provides on-demand liquidity, effectively reducing transaction costs by up to 75%. Lighton states:
What is fabulous about the Blockchain and what Ripple's product brings to the table is that it eliminates the need for this working capital. We can now raise liquidity on demand and reduce transaction costs by up to 75%.
Ed Metzger, Head of Innovation at Banco Santander, is also positively surprised by the results. Transfers with the RippleNet-based money transfer app One Pay FX are completed in just 4 or 5 clicks and almost in real time. Metzger says:
This is in stark contrast with traditional methods of remittance, which often take days to process and come with hefty fees.
However, not all companies are convinced of this technology. CEO Hikmet Ersek, CEO of Western Union, recently reported that the company is also testing Ripple, but that it is up to 5 times cheaper to use the in-house referral system:
We've done a test with Ripple and continue to do tests […] We learn a lot from Ripple, but we have our own referral system that is very cost effective. Today our tests have shown that using cryptocurrencies or stablecoins like XRP is 5 times more expensive than using our own system.
Although Ripple has been able to expand strongly in the last year and expects a 600% growth in transactions and 30-40% growth in the customer base in 2020, it remains to be seen how quickly the adaptation of XRP can progress.
Ripple supported start-up Omni finally ceases operations
The online marketplace Omni, which is financially supported by Ripple, was not able to make a profit last year and therefore has to cease operations. Chris Larsen and Stefan Thomas had invested in the company with the crypto currency XRP in a financing round that was carried out last year. In an open statement, the company writes that it had to cease operations after a difficult decision.
Subscribe to our daily newsletter!
No spam, no lies, only insights. You can unsubscribe at any time.

The price of XRP was USD 0.1979 at the time of writing and has been trending sideways for the past 24 hours.
Folge uns auf Facebook und Twitter und verpasse keine brandheißen Neuigkeiten mehr! Gefällt dir unsere Kursübersicht?
Crypto News Flash does not endorse and is not responsible for or liable for any content, accuracy, quality, advertising, products, or other materials on this page. Readers should do their own research before taking any actions related to cryptocurrencies. Crypto News Flash is not responsible, directly or indirectly, for any damage or loss caused or alleged to be caused by or in connection with the use of or reliance on any content, goods, or services mentioned.