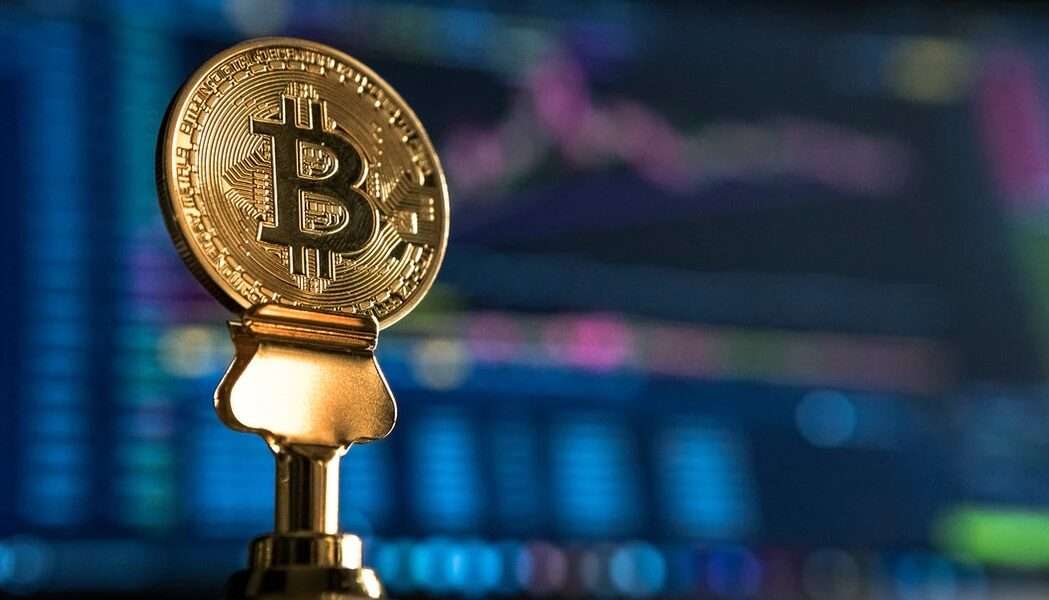 David Solomon believes that in the near future, the US cryptocurrency regulation landscape will see a massive shift.
He indicated that Goldman Sachs will continue to listen to its clients and offer them Bitcoin products if and when they need them.
---
One of Wall Street's biggest banks sees a big evolution in the future of cryptocurrency regulations in the U.S. Goldman Sachs CEO David Solomon further revealed in a recent interview that the bank will continue serving its clients' Bitcoin needs as their appetite for the cryptocurrency continues to grow.
US cryptocurrency regulations are among the most advanced globally. Regulators like the CFTC, the SEC and the IRS have all taken a keen interest in the industry. However, according to Solomon, it still has a long way to go. Speaking to CNBC's Squawk Box, Solomon blamed restrictive regulations as the reason his bank hasn't offered more Bitcoin products. However, it continues to work with its clients to ensure they get the best services.
There are significant regulatory restrictions around us and us acting as a principal around cryptocurrencies like Bitcoin. But we can help clients facilitate custody positions in digital assets and as our clients have demanded to be involved in the space, we continue to find ways that we can support our clients.
"There are significant regulatory restrictions around us and us acting as a principle around cryptocurrencies like #bitcoin," says $GS CEO David Solomon. "As our clients have demand to be involved in this space we can continue to find ways to support our clients." pic.twitter.com/plRxHqmbsI

— Squawk Box (@SquawkCNBC) April 6, 2021
On whether the bank is fighting to reduce these restrictions, Solomon pointed out that the cryptocurrency industry is nascent and evolving quickly. As such, the bank is currently trying to keep up pace with the rapid developments in order to offer the best services.
I think that this is a space that's evolving. This is a space that we're trying to be responsive to our clients and how we approach it. I think there will be a big evolution in the coming years.
Regulations could pave the way for Wall Street
Solomon added, "We operate with the rules that we have. I'm not going to speculate on where the rules will go for regulated financial institutions. But we are going to continue to find ways to serve our clients as we move forward."
Goldman Sachs is the latest Wall Street giant to venture into Bitcoin. As CNF reported recently, the bank is reportedly set to start offering Bitcoin investment products in Q2. The bank's new head of digital assets stated that the products come after client demand for Bitcoin investment services. Mary Rich described cryptocurrencies as "the dawn of a new Internet," stating that Goldman's clients don't want to lag behind.
Goldman now joins other Wall Street giants that have been making strategic moves to dip their toes in Bitcoin. Morgan Stanley, one of the world's largest investment banks, has been among the most active. It was the first major bank to announce that it would offer Bitcoin investment products. The bank has also reportedly been one of those eyeing a stake in Bithumb exchange.
J.P Morgan has also been eyeing a stake in the cryptocurrency exchange according to reports in South Korea. In addition, the bank, which is the largest in the US, recently announced it would be launching the Cryptocurrency Exposure Basket. This debt instrument is long on companies that have a deep involvement in Bitcoin, including Microstrategy, Square and Riot Blockchain.
As these firms seek to take Bitcoin to mainstream investors, regulations are critical. The current regulatory framework is restrictive and denies many firms the opportunity to jump right in. However, according to Jay Clayton, the former SEC chief, this will change soon.
Speaking to CNBC recently, he expressed confidence "that regulation will come in this area both directly and indirectly."
"Where digital assets land at the end of the day–will be driven in part by regulation both domestic and international, and I expect that regulation will come in this area both directly and indirectly," says Former SEC Chairman Jay Clayton on #bitcoin. pic.twitter.com/voWcgCFqOH

— Squawk Box (@SquawkCNBC) April 1, 2021