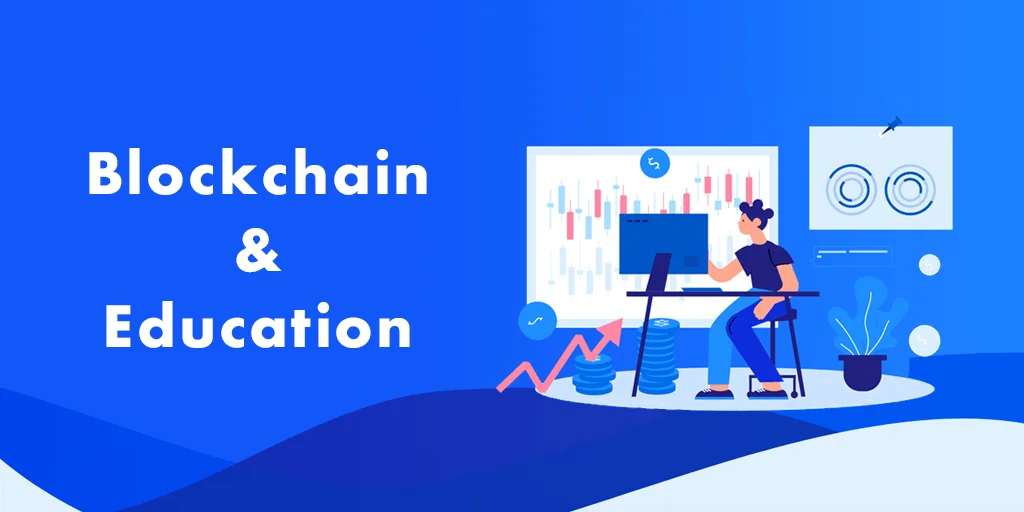 Blockchain technology has had an impressive boost since its debut, and little by little, it has reached one of the most important fields in our society – education.
Although it was a little shy at the beginning, now we have integrated almost every element that makes possible the switch to crypto.
In this article, we will take a look at how is the crypto domain approached in schools, as well as some tech innovations that facilitate academic activity. 
Blockchain courses
Ever since the launch of Bitcoin, business enthusiasts saw blockchain's potential in the world's economy. And there's no need to say that Business Universities were among them. 
When you understand how a distributed ledger affects people's expectations regarding privacy and autonomy, you know it's time to adapt and prepare for the future. 
Human error issued many flaws in banking services and government decisions regarding money printing. Blocked accounts, variable interests, poor financial security, and all the way to hyperinflation.
So, when a decentralized technology appeared, promising total anonymity, peer-to-peer transfers, and private asset management, business minds knew that the economic future will look different from now. 
So, teaching courses about how the blockchain works and how it can be used seemed only fair in high-standard educational institutions. 
Among the universities that chose to prepare their students for the decentralized future, we can find:
1. Harvard University:
Introduction to Blockchain and Bitcoin;

FinTech – with certificate included;

Breakthrough Innovation with Blockchain Technology.
2. Stanford University:
Blockchain & Cryptocurrency: What You Need to Know;

Cryptocurrencies & Blockchain Technologies.
3. University of Oxford:
Oxford Blockchain Strategy Program – with certificate included;

Blockchain Software Engineering – with certificate included.
And these are just the most known Universities. 
There are others that integrated a lot more certificated courses. The University of Nicosia, for example, has no less than ten courses about blockchain and even degree programs like:
MS Computer Science (Blockchain Concentration);

MS Digital Currency. 
If you have a feeling that Crypto is the field you would be working on, then it's more than convenient to have so many options that can prepare you for the challenge. 
Tuition fees paid in crypto
If you want to get higher education in a serious university, you may know that the fees are not really affordable without getting a loan. 
And since we just talked about how fragile the banking system is to human error, it's more than great news to know that you have another option. 
First of all, there's plenty of educational institutions that accept cryptocurrencies as a type of tuition payment, such as the University of Nicosia or King's College.
But if your dream University can't be found on the list, Student Coin will be more than happy to help. 
Student Coin is a platform developed especially for students, allowing them to customize their own STC-based token and put it on sale under a crowdfunding proposal. With the money raised, they can take care of the tuition and pay back the money to investors after they graduate and find a good job. 
This helps students to forget about third parties managing their assets and high fees. 
Digital diplomas linked to blockchain
Another issue in the educational field is the ease of counterfeiting degrees, which steals great jobs from authentic graduates' hands. 
And it's already hard enough for people to get entry-level jobs these days. 
This is why in 2017, an innovative company named MIT developed a platform that allows Universities to link their student's diplomas to the blockchain. 
With their app, the companies are provided with a link that proves the authenticity of their potential employee's studies. 
Not to mention that it is more convenient for graduates too since they don't need to get the physical diploma from the registrar's offices. 
If all the universities will use the app in the future, forged degrees will become history. 
Conclusion
There are still many features and technologies that would need to be developed in order to integrate blockchain totally into education and make possible the full transition.
But we are still in the first decade of crypto, and it's already impressive how much it developed in such a short time. So maybe the transition from fiat to crypto is closer than we think.
Are you ready for it?