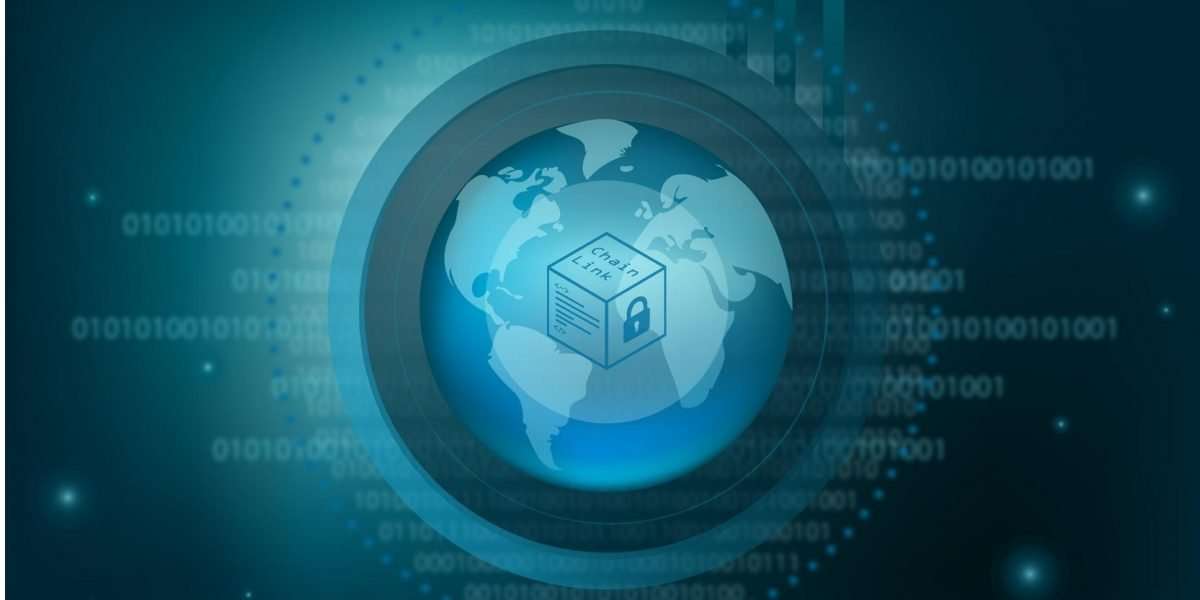 The Aave protocol will use Chainlink's distributed oracle services to collect data on prices and credit interest rates.
Tezos Capital CEO Jonas Lamis will launch StakerDAO, which operates on the Tezos blockchain, during the first or second quarter of this year.
---
The two crypto projects Chainlink (LINK) and Tezos (XTZ) are entering the market for decentralized financial applications (DeFi). While Chainlink provides its decentralized Oracle services to the Ethereum-based project Aave, Tezos Capital CEO Jonas Lamis launches StakerDAO. For Chainlink this is already the third partnership in the DeFi market after Binance and Synthetix.
The Aave protocol uses Chainlink's oracles
The Aave project, which was launched at the Ethereum mainnet on 8 January 2020, will use Chainlink's oracle technology to obtain price data via the decentralised oracle services. The Aave protocol introduces an innovative tokenization model compared to the interest-bearing tokens currently available on the market, such as cDAI/Chai. Instead of being defined by an exchange rate against the underlying asset, the Aave interest-bearing tokens (aToken for short) are tied 1:1 to the value of the underlying asset and increase in value rather than in balance.
As stated in the blog post on the launch of the Aave protocol, flash loans are the most innovative feature of the Aave protocol. With flash loans, users can borrow money instantly without the need for collateral. In the post the company writes:
Designed for developers/people with some technical knowledge, flash loans enable a customized smart contract to borrow assets from our reserve pools within one transaction on the condition that the liquidity is returned to the pool before the transaction ends.
At launch, Aave has 16 different tokens, including 5 stablecoins, which can be deposited and lent in the Aave protocol: BAT, DAI, ETH, KNC, LEND, LINK, MANA, MKR, REP, TUSD, USDC, USDT, WBTC, ZRX, SUSD and SNX.
The Aave protocol uses Chainlink's decentralized oracles for its services to collect off-chain data, including prices and credit interest rates. Working with Chainlink ensures that the Aave protocol is thoroughly decentralized, as Isa Kiv of Aave explained:
We are also excited to announce the launch of the Aave Oracle, powered by Chainlink and securing 16 cryptocurrency price feeds! Aave is the first lending protocol to leverage off-chain data for calculating lending rates using a decentralized network of price oracles, making this a momentous step for DeFi.
Tezos gets counterpart to MakerDAO
Tezos Capital CEO Jonas Lamis takes a slightly different approach. He has created StakerDAO, a decentralised, autonomous organisation (DAO) that tries to combine the world of decentralised finance (DeFi) with decentralised governance. Lamis explained in a Medium article that Tezos has an 80% participation in on-chain governance decisions. On the establishment of the project he said:
At the same time, I was watching governance evolve on Tezos and on MakerDAO and saw that having a community of informed and incentivized decision-makers guiding the long term growth of projects is likely a better model than tight centralized control. I put these two concepts together to design StakerDAO.
StakerDAO is basically very similar to MakerDAO. StakerDAO (STKR) token holders vote on which proof-of-stake (PoS) networks they participate in and maximize their revenues. They are also responsible for submitting the monthly Staker proposals, such as the introduction of a new synthetic token or an index fund.
Subscribe to our daily newsletter!
No spam, no lies, only insights. You can unsubscribe at any time.

The original concept was presented in October 2019 and is expected to be introduced in Q1 or Q2 of this year.
Follow us on Facebook and Twitter and don't miss any hot news anymore! Do you like our price indices?
Crypto News Flash does not endorse and is not responsible for or liable for any content, accuracy, quality, advertising, products, or other materials on this page. Readers should do their own research before taking any actions related to cryptocurrencies. Crypto News Flash is not responsible, directly or indirectly, for any damage or loss caused or alleged to be caused by or in connection with the use of or reliance on any content, goods, or services mentioned.