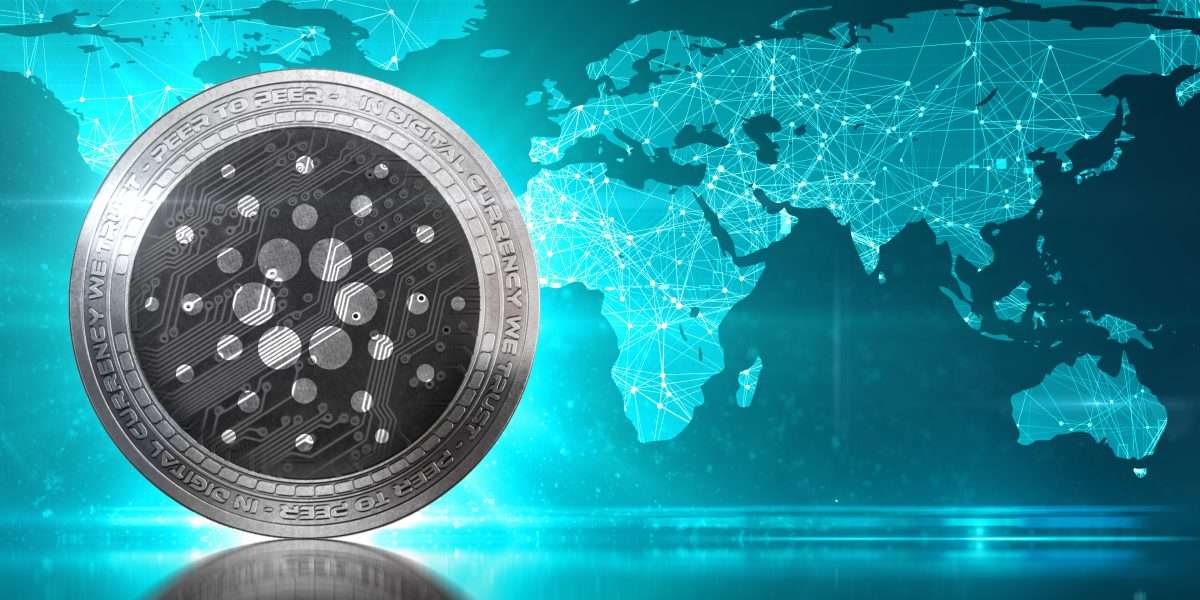 IOG is in the final stages of a government contract in Ethiopia to bring several million users onto the Cardano blockchain.
The company behind Cardano is working with 5 "focus countries" in Africa and will onboard 100 million users within the next year or two.
---
In the past, Charles Hoskinson, inventor of Cardano, has been vocal about the huge potential of the African continent for the adaptation of blockchain technology. He has repeatedly indicated that his company IOG (formerly IOHK) has numerous projects for Africa in the pipeline.
But the fact that the projects are so big, as John O'Connor, Director of African Operations at IOG, revealed in an interview yesterday, may have surprised even longtime members of the Cardano community. What O'Connor announced yesterday does indeed promise mainstream blockchain adoption in Africa.
Roll out of Cardano's decentralized identity solution
As O'Connor said, IOG is in the final stages of a large government contract that will bring several million people onto the Cardano blockchain:
Unfortunately, I can't show as much as I like. What I can say is that we are at the final stages of a large government contract which would have multimillion users being onboarded onto the platform for a real world blockchain implementation. This is a sort of 10x improvement in real world terms what currently being done is in this area.

But obviously this is also a government process as well. So getting the contracts done, done getting everything agreed, is a very lengthy process. But that's not just in Ethiopia.
O'Connor hopes that by the end of the month of February, all the processes will be completed so that the announcement can be made publicly as part of the monthly IOHK update show with interviewees from the country.
The focus of the project will be Atala PRISM, which will be a decentralized identity solution based on the Cardano blockchain that will allow people to own their personal data and interact with organizations seamlessly, privately and securely. The project will be the largest "real word use case" in the still-young history of blockchain, O'Connor claimed:
I think that this deployment will actually be the largest blockchain deployment done anywhere, period. I am not including speculative asset trading […] but an actual real world deployment in the world.
Cardano goes to Tanzania, South Africa, Kenya and Nigeria
A second project in Tanzania is also close to be finalized. The project will focus on providing Internet access to people who do not have it. IOHK will not only give each telecom customer a digital identity, but also offer ADA as a payment method. As Connor stated, IOG wants to make "some serious movement into the financial inclusion" with this.
So now that we have 100.000 to 200.000 telco subscribers in Tanzania, now let's plug in the $12 billion ADA market and allow people to start making loans directly to the people and generate real economic value.
But the two projects in Ethiopia and Tanzania are just the beginning. As O'Connor also revealed, IOG has three other "focus countries": South Africa, Kenya and Nigeria. For South Africa, he said, it is an "interesting project" involving insurance. All projects are expected to reach several million people, so IOG will attract 100 million users in the first stage.
We have quite reasonable plans to on board 100 million users on this identity platform within the next year or two. This might seem ambitious, but actually the scale of the African continent means that it's quite realistic.
Once smart contracts and native assets are deployed on the Cardano mainnet with the full launch of Goguen, O'Connor expects a massive push in terms of developments from the community, because right now it's simply not possible. This will change in the coming months. In addition, after the 5 focus countries, 15 more African countries are expected to follow:
That should be just the beginning. After these five focus countries, we got plans for another 15 countries which we will be working on after we delivered on these first five.
Below you can find the full interview with John O'Connor.