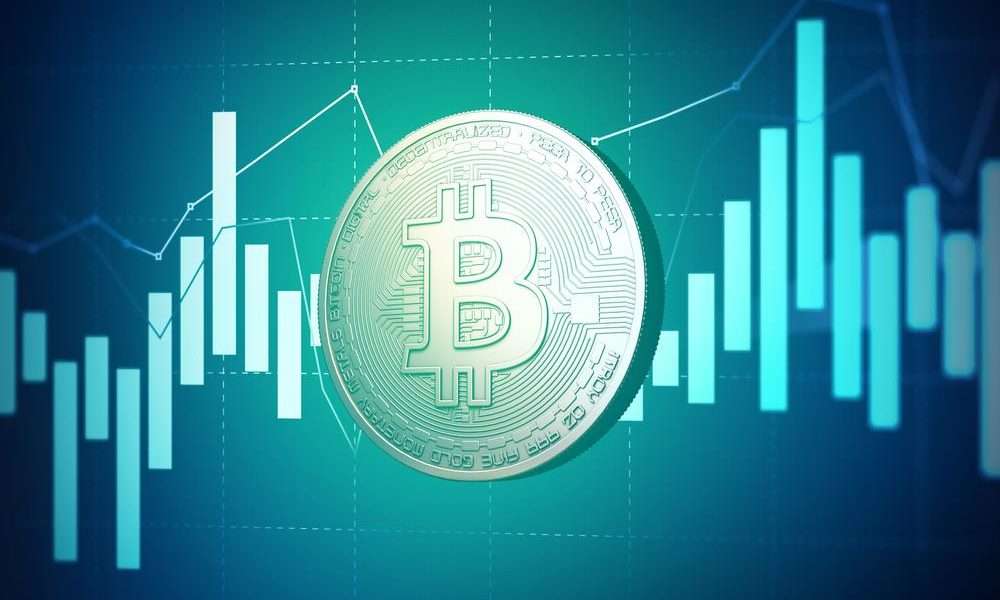 BitPay CCO Sonny Singh describes in a new interview with Bloomberg that Bitcoin will reach a new all-time high this year.
Furthermore, a new "crypto outlook" from Bloomberg predicts that BTC will again reach the USD 14,000 mark by the end of the year.
---
The volatility of Bitcoin remains high in the first days of the new year, so that the price of Bitcoin has risen from just under USD 7,100 to USD 8,400 since January 3, 2020. This night (London, UTC) was followed by a correction, in which Bitcoin lost almost 5% and at the time of writing stands at USD 7,920.33.
Bloomberg: Bitcoin can reach USD 14,000 by the end of the year
Mike McGlone, Senior Commodity Strategist at Bloomberg Intelligence, describes in the new "Crypto Outlook" for the year 2020 that the volatility of Bitcoin will continue to decrease. The analysis further describes that USD 6,000 is the most important support and that there is strong resistance at USD 10,000. In addition, Bitcoin is more likely to reach a new high along the USD 14,000 mark as Bitcoin falls to the USD 3,000 low, McGlone said.
The analyst shares with multi-billionaire Mike Novogratz the opinion that Bitcoin can become the new digital gold, leaving other cryptocurrencies far behind:
Bitcoin should again outshine most crypto assets in 2020 as the unique and appreciating digital version of gold. Despite being designed as a "peer-to-peer electronic cash system," Bitcoin — like gold — is gaining traction mostly as a store-of-value.
McGlone states that a market shakeout will follow, as the oversupply of various cryptocurrencies will pull prices down. The report further states that the rising gold price is a major driver of the Bitcoin price (freely translated):
Most of our indicators show Bitcoinmore likely to continue trading within a range, with a greater propensity to advance with gold.
According to Bloomberg, the increasing Bitcoin futures volume and open interest indicates that the further development tends to increase in value. Bloomberg expects a strong price foundation and thus more stable prices this year. Futures will contribute to the further adaptation of Bitcoin and increase confidence in the cryptocurrency and new technologies.
BitPay CCO: Bitcoin will reach new all-time high
BitPay CCO Sonny Sing describes how Bitcoin has laid the groundwork in recent years to reach a new all-time high this year. In his opinion, the upcoming Bitcoin Halving in May will not have a major impact on the price. A catalyst for cryptocurrencies in general, as well as for Bitcoin, was the triggered by the discussion of Facebook's new project Libra.
The discussion has brought the issue of regulating Bitcoin into the political debate and thus led to an active exchange of knowledge at the government level, thereby decisively advancing the further development of the ecosystem. Sing carries out (freely translated):
I think Bitcoin passes the all-time high and goes past $20,000 this year. […] Bitcoin goes up high when the unforeseen things happen. So last year, the catalyst behind that was Libra happening with Facebook. No one saw that coming and that really made it go up fast.
Singh states that the conditions for a new Bitcoin bull run are already in place. Fidelity and Square are two important institutions that will contribute to the further adaptation of Bitcoin. Fidelity launched its own Bitcoin custody service at the beginning of last year. Square has hired five new engineers to develop further Bitcoin-specific products:
Fundamentally, we've already seen Fidelity launch their product. Square has hired five engineers on the Bitcoin side. So all these large tech companies are already getting in the space. I think you'll start seeing those have new products coming to market too.
Follow us on Facebook and Twitter and don't miss any hot news anymore! Do you like our price indices?