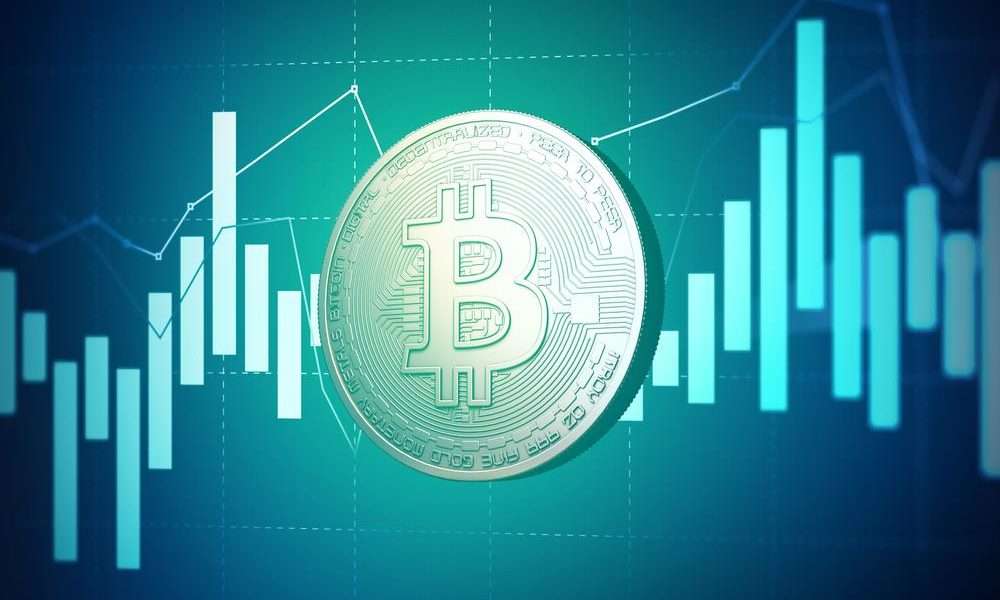 The Bitcoin price rises by more than 25 percent within a few hours.
Bakkt records new trading record in daily traded Bitcoin Futures contracts.
---
Although some analysts, like Mike Novogratz, did not rule out a further downward trend of the Bitcoin price to USD 6,500, a look at the prices of all cryptocurrencies today reveals a surprising picture. Bitcoin is considered one of the most volatile digital assets in the industry, but probably no one expected this comeback of Bitcoin bulls.
Bitcoin records 28 percent price increase
According to data from Coinmarketcap.com, the total market capitalization rose from USD 210 billion to USD 252 billion (at the time of writing) within a few hours. The main beneficiaries were Bitcoin's share price with an increase of +28.3%, followed by Bitcoin Cash +25.01%, EOS +21.10%, ETH +15.98% and BNB +13.73%.
One striking feature is the enormous increase in the trading volume of the cryptocurrency Tether (USDT) from just under USD 52 billion in the last 24 hours. It is also noticeable that Bitcoin and all hard forks of Bitcoin, such as Bitcoin Cash and Bitcoin SV, benefited the most from the sudden rally.
Reasons for the sudden price increase
In 2017, China, a major economic power, banned trade in cryptocurrencies throughout the country. Nevertheless, the development and use of blockchain technology is being decisively promoted. President Xi recently stated at the 18th meeting of the Central Political Committee on October 24, 2019 that China already has a wide range of applications in various industrial sectors:
We must regard the blockchain as an important breakthrough for independent innovation of core technologies. We need to clarify the main direction, increase investment, focus on a number of key technologies and accelerate the development of blockchain technology and industrial innovation.
The goal of increasing investment and accelerating development is bullish views that could have had a positive impact on investor sentiment in the crypto market.
Furthermore, although the results of Mark Zuckerberg's hearing before the US Congress were mixed, there was no rejection or other bad news related to cryptocurrencies. The CEO of Celsius Network (one of the largest crypto credit platforms in the world) Alex Mashinsky, told crowdfundinsider.com that this also sent a positive signal to all investors:
I do think Zuckerberg's testimony got a lot of people worried of a bigger retaliation from regulators, but after most of the questioning had nothing to do with cryptocurrency or Libra – and with reports this morning of China premier Xi describing Blockchain as a 'Rule of law network' – spirits have risen and the bull is back.
Scott Melker, a well-known trader with Texas West Capital and known on Twitter as "The Wolf of all Streets", describes that the predicted "Death Cross" on the Bitcoin price ticket could possibly be averted, so that the once impending sales pressure has clearly decreased (freely translated):
Price is above the 21 EMA, which has acted as strong resistance. Further, people have been trading the impending death cross of the 50 and 200 EMAS (lagging indicator IMO). The 50 EMA is presently pointing back up after today's candle. Death cross may be avoided.
In April 2019, the Bitcoin price chart had last shown the death cross and, contrary to the expectations of traditional chart analysis, triggered a month-long rally that peaked near the USD 14,000 mark. This phenomenon could now have repeated itself.
Whale Alert also reported this night many transactions with a large amount of transferred Bitcoins worth several hundred million USD. In this respect, the Bitcoin whales could once again have had a major influence on the Bitcoin price.
Bakkt sets new trade record again
The cryptocurrency exchange Bakkt recorded a new trading record of over 1,179 Bakkt Bitcoin Futures contracts traded.
Today we set a new daily record of 1,179 Bakkt Bitcoin Futures contracts traded

— Bakkt (@Bakkt) October 25, 2019

Subscribe to our daily newsletter!




No spam, no lies, only insights. You can unsubscribe at any time.

Many experts in the industry see the current upward trend based on the positive news of recent days and weeks. The adaptation of Bitcoin as well as blockchain technology is progressing rapidly worldwide. For investors, price is usually the only important indicator of market progress. However, applications such as those outlined by China's President Xi are just as important for the further development of this new industry and innovative technology.
Crypto News Flash does not endorse and is not responsible for or liable for any content, accuracy, quality, advertising, products, or other materials on this page. Readers should do their own research before taking any actions related to cryptocurrencies. Crypto News Flash is not responsible, directly or indirectly, for any damage or loss caused or alleged to be caused by or in connection with the use of or reliance on any content, goods, or services mentioned.