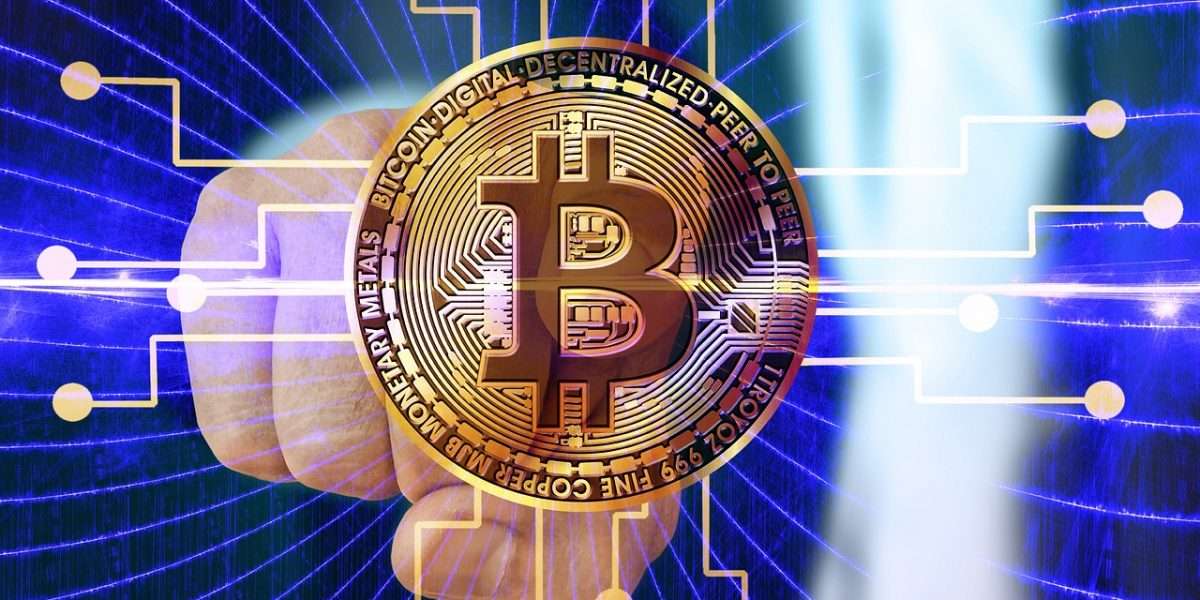 As Bitcoin crosses over to its 13th year since the genesis block was mined, its hash rate has hit a new ATH of 207.53 EH/s.
Hash rate steadily rose since China's crypto ban and so did institutional adoption.
---
13 years ago, or on Jan. 3, 2009, Bitcoin's anonymous creator, Satoshi Nakamoto, mined the network's genesis block (block zero), for a reward of 50 Bitcoin (BTC). In a sort of celebration, the network attained an all-time high hash rate of 207.53 exahashes per second (EH/s) on the first day of this new year.
The Bitcoin hash rate is a direct reflection of the strength of the network based on the number of active miners. It shows an increase in mining difficulty and a subsequent rise in the blockchain's security. After undergoing a six-month-long rally, the indicator has now risen to its highest point yet, per data from YCharts.com.
A look at Bitcoin mining operations
In September, a noticeable decline was experienced following China's all-consuming ban of crypto mining and trading activities. Since the country dominated Bitcoin's hash rate, a fall in its miners pulled the hash rate down to 58.46 EH/s.
However, shortly after, these miners mass migrated to friendlier mining areas, such as North America and Kazakhstan. The former, for instance, saw its hash rate more than double between the end of April and August 2021. An October 2021 report by Cambridge University revealed that the US now dominates in Bitcoin hash rate.
Even more, the Bitcoin Mining Council reported greener mining operations, with the total energy consumption at 0.12 percent of global energy production. El Salvador is one of the nations showing eco-friendlier mining operations with its geothermal-powered facilities.
Read More: Bitcoin mining consumes 0.12% of global energy, and operations are getting greener: Bitcoin Mining Council
At writing time, Bitcoin's hash rate was at 190.64 EH/s, down 8.14 percent in the last day, according to YCharts. The change, however, represents a 33.08 percent upsurge year-on-year.
Greater BTC institutional uptake
Another measure of increased demand and adoption of digital assets is the uptrend in institutional interest. MicroStrategy has been one of the most notable Bitcoin holders and dips buyers of the year. Its BTC acquisition spree has also put up inspiration for other companies to gain exposure to the crypto asset. Subsequently, BTC holdings in these corporations have increased significantly, as reported by on-chain analyst Willy Woo on Jan. 2, 2022:
Since MicroStrategy's "Bitcoin for Corporations" conference in Feb 2021, public companies* holding significant BTC have gained market share from spot ETFs** as a way to access BTC exposure on public equity markets.

* MicroStrategy & public mining companies

** Mainly Grayscale.
MicroStrategy purchased 1,914 BTC in December, worth $94 million at the time. Even more, the company's Bitcoin stash purchased in 2021 exceeded a whopping $6 billion in total.
Nonetheless, BTC's value is yet to gear up to trade above its $50K resistance point. At press time, the asset was exchanging hands at $47,344, up 0.2 percent during the day.