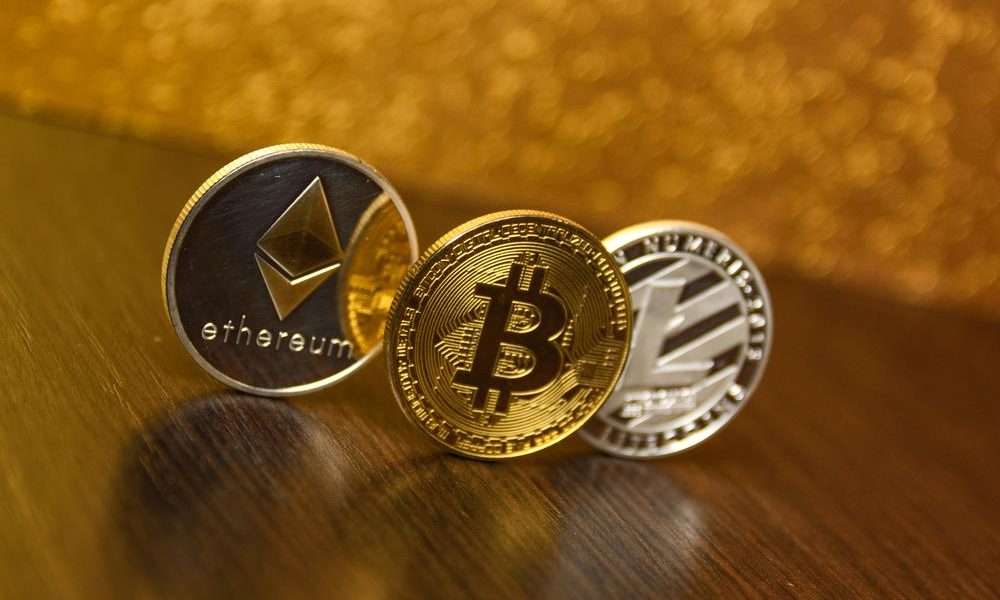 According to a new report Bitcoin, Ethereum and XRP are among the most purchased coins on the cryptocurrency exchange Coinbase.
In addition, the holding period for almost all cryptocurrencies is still increasing.
---
Coinbase is the largest cryptocurrency exchange in the United States of America and has more than 20 million active customers. The most bought coin is still Bitcoin, closely followed by other prominent Altcoins. A new report from the ICO news website cryptodiffer.com shows that the holding period has increased further compared to the last survey.
BTC, ETH and XRP on the top ranks
Coinbase provides various trading signals on its own platform, allowing users to prepare their decisions and analyse further metrics. These include the typical hold time of a cryptocurrency, the popularity of the cryptocurrency on Coinbase and the trading activity.
Cryptodiffer.com has analyzed these three metrics and found that the average hold time has continued to increase over the last 4 weeks. Bitcoin, Ethereum and XRP are among the most purchased cryptocurrencies on Coinbase. These statistics show that although the market capitalization has dropped from 210 billion USD to nearly 197 billion USD since the end of November until today, users of the platform hold cryptocurrencies longer.
Bitcoin is held on average 89 days before BTC is moved to another wallet or traded. Ethereum has a holding period of 105 days and Litecoin of 125 days. ZRX has the longest holding period with 142 days, followed by ETC with a holding period of 130 days.
It is also striking that the holding period of Tezos has increased by 40% compared to the last survey. This is probably due to the Tezos-Staking implemented by Coinbase. Tezos holders receive a guaranteed annual staking profit of 5% each year for holding Tezos. The profits are distributed in proportion to the amount of assets held on the exchange.
Coinbase has also overtaken Polychain Labs as the largest validator in the Tezos network. However, this development comes as no surprise, as Coinbase had to buy more Tezos to be able to offer the staking service on a sufficient scale. Exchanges like Coinbase can only guarantee their users a profit if they keep XTZ in sufficient volume.
Coinbase has now overtaken Polychain Labs as the largest validator on Tezos. $XTZ pic.twitter.com/ej47HXddaK

— tWAN (@dantwany) December 13, 2019
The Twitter user The Don pointed out already in early December that Coinbase has to buy more than one million XTZ in order not to lose staking rights and to be able to pay the users.
Adaptation of cryptocurrencies in the USA is increasing
Coinbase had published a report in early November showing that more than 27 million people in the United States own Bitcoin, representing 9% of the total population. Furthermore, the analysis service Google Trends shows that the interest in Bitcoin is growing more strongly, even displacing search queries such as "royal wedding" or "election results".
A return analysis by Coinbase also shows that Bitcoin has achieved a higher return over the last 10 years than the world's most important stock index, the S&P500. Bitcoin has achieved a return of 132%. In comparison: Nasdaq 100 +17%, the S&P 500 +12%, the FTSE Europe 100 +11% and the FTSE ASEAN 40 -3%.
Although these statistics show that Bitcoin has been able to achieve a positive development in various areas, Bitcoin shows a high volatility and a high investment risk. The price of Bitcoin has been trending sideways (+0.67%) over the last 24 hours and at the time of writing stands at USD 7,369.
Follow us on Facebook and Twitter and don't miss any hot news anymore! Do you like our price indices?
Our top recommendation: Buy Bitcoin, Ethereum, XRP and Cardano from eToro
Broker
dd
trgegr

✔️ Buy 15 cryptocurrencies
✔️ Bitcoin CFD with leverage
✔️ Insurance up to €20.000
✔️ PayPal, SEPA, credit card
**= Risk warning: 62% of retail CFD accounts lose money when trading CFDs from this provider.
Last updated on