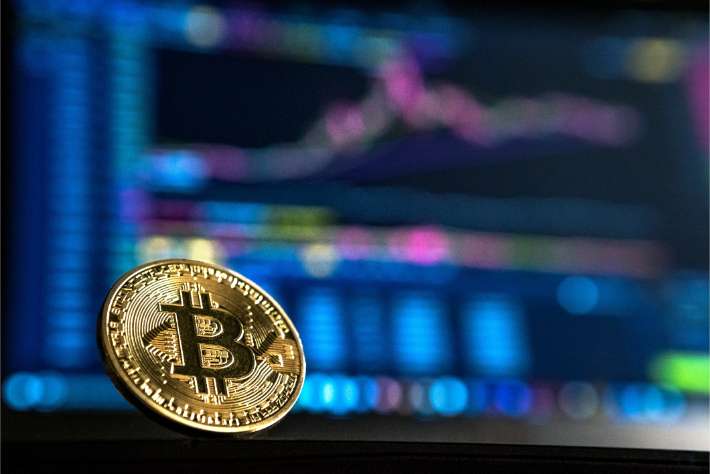 Bitcoin has moved past the crucial resistance of $52,000 suggesting a further move in Q4 2021.
But these three indicators suggest a price correction and extreme volatility ahead.
---
On Wednesday, October 6, the world's largest cryptocurrency Bitcoin (BTC) made strong gains with its price touching a 4-month high of $55,000. The Bitcoin price has gained 25 percent since the beginning of October or we can say Q4 2021.
The Bitcoin price rally comes on the backdrop of strong market optimism that the U.S SEC will approve the first Bitcoin ETF this month. While Q4 has always been a strong trading period for Bitcoin, investors remain on the edge of their seats as to what they should do now.
Furthermore, the SEC chief's comments that they won't be banning crypto have added more fuel to the market rally. Speaking to CNBC, Delano Saporu of New StreetAdvisors said that $52,000 was a crucial resistance for BTC. Since BTC has managed a daily closing above these levels it could rally even further.
Saporu further noted that more and more institutional players are getting involved with Bitcoin and crypto. Recently, billionaire George Soros funds also admitted that they have gained exposure to Bitcoin and crypto. As a result, the analyst believes that the Bitcoin rally will continue ahead in Q4 2021.
On the other hand, Bill Baruch of Blue Line Capital believes that the BTC price can touch $60,000 by the end of the year. This is quite a conservative target from Baruch considering the fact that other analysts are giving price targets of $100K and above before the year-end. But Baruch may not be entirely wrong with his conservative approach.
Read More: Bitcoin (BTC) brushes $55k, but here are two coins analysts see as better options for investors
Three warning signs for Bitcoin investors
After moving past $55,000 levels, Bitcoin failed to sustain this high. In fact, the BTC price has been hovering around $54,000 for some time now. Despite the funding rates turning positive across exchanges, there are fresh concerns of an opposite move. As Cointelegraph explains:
Funding rates turning overly positive suggest that the market is expecting further upside and that significant value is long BTC. Under such circumstances, a mass unwinding of positions could hasten and intensify a downward move, should it begin.
On the other hand, the Crypto Fear and Greed Index has touched 76/100 indicating extreme greed. Bitcoin is currently $10,000 or 15 percent away from its all-time high of $64,000. However, before reaching there, Bitcoin will have to cross two major resistance at $58,000 and $60,000. Not sure if BTC will touch a new all-time high this month itself or we will have to wait until December.
Long-time market participants are already advising an exit strategy. John Bollinger, creator of the popular Bollinger Bands trading indicator wrote:
Second target achieved, $BTCUSD. UpperBB expanding with the rally. Keep a trailing stop like BBstop or a Chandelier going. All clear for now, but starting looking for signs of a top / exit. I am off for a couple of weeks of travel. Good trading!
The Bollinger patterns also show that strong volatility can follow in the coming days.