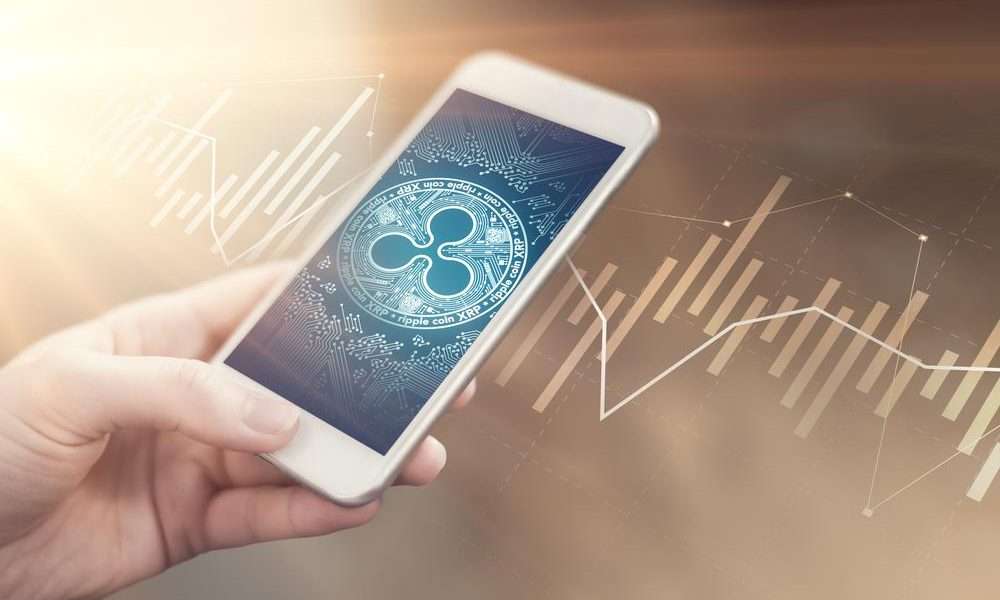 XRPL Labs has released the latest beta version for the banking app XUMM.
XUMM is about to launch the productive version and release the app to the public.
---
XUMM is a decentralized app that combines all the functions of traditional online banking in one application. The app is being developed by XRPL Labs on behalf of Ripple and relies on XRP as a bridge currency to process transactions quickly and cost-effectively in near real-time. Users do not need to bother with third parties such as banks or other financial institutions, but can access their capital directly without any detours.
XUMM is about to be released alpha
Wietse Wind, the founder of XRPL Labs, has now informed the community in a new update that the last beta version 0.6.0 has been released and numerous bugs and errors have been fixed. After that the version 1.0 is supposed to follow, but there is no exact time horizon yet. Wind is a Dutch developer who may already be familiar to some people from other applications such as XRParrot or XRPTipbot and is considered to be the lead developer of XUMM. The app was launched on March 30, 2020 and has since received numerous updates.
The new 0.6.0 version of XUMM will be available in the Apple iOS App Store and Google Play store tomorrow (or maybe even in a few hours).

This is most likely the last Beta. Next up: 1.0.

Here's the list with improvements, features added & fixes: https://t.co/ZqFh7RRmrD

— XUMM Wallet (@XummWallet) November 15, 2020
Via XUMM, fiat currencies such as the USD or the Euro can be deposited and managed. It is also possible to manage and store transaction and contact information. The chief developer continues to explain that for this release, numerous feedback from the community has been incorporated in order to fundamentally rework the user experience and the interface. The new version includes the following updates from the XUMM Suggestion Board, among others
XRPL Check functions on mobile by "Pay The Piper"
In App update check by "Brad Marsh"
WooCommerce Plugin for payments by "Salvo Leone"
Furthermore, the event list has been revised so that account symbols and active ledger objects such as escrows or checks are now displayed on special tabs. As Crypto News Flash already reported, it is possible to issue checks via the XUMM, which the recipient can receive at a later date.
In addition, non-activated accounts are displayed on the start screen, which can be used with a QR code for application funding. The QR scanner can now also be used to scan a target marker, such as a different XRP address. With the new version, XUMM also shows visibly within the app as soon as there is a new update of the app.
Subscribe to our daily newsletter!
No spam, no lies, only insights. You can unsubscribe at any time.

Furthermore, a serious error has been fixed which was previously displayed when the XUMM wallet underwent a migration, for example in the form of a backup. Restoring the account now works perfectly and without further problems,Wind says. In addition, numerous other bugs that occurred in combination with the use of PayID have been fixed. A complete list of all new features can be found under this link.
Central banks view XRP ledger for the output of stablecoins
Most recently, Brad Garlinghouse revealed that some central banks have shown great interest in using the XRP Ledger to launch stablecoins on it. The CEO of Ripple further criticized that XRP is much more difficult to use than Bitcoin, as regulatory measures and important legal issues whether XRP is a security or not are still not fully resolved.
Crypto News Flash does not endorse and is not responsible for or liable for any content, accuracy, quality, advertising, products, or other materials on this page. Readers should do their own research before taking any actions related to cryptocurrencies. Crypto News Flash is not responsible, directly or indirectly, for any damage or loss caused or alleged to be caused by or in connection with the use of or reliance on any content, goods, or services mentioned.