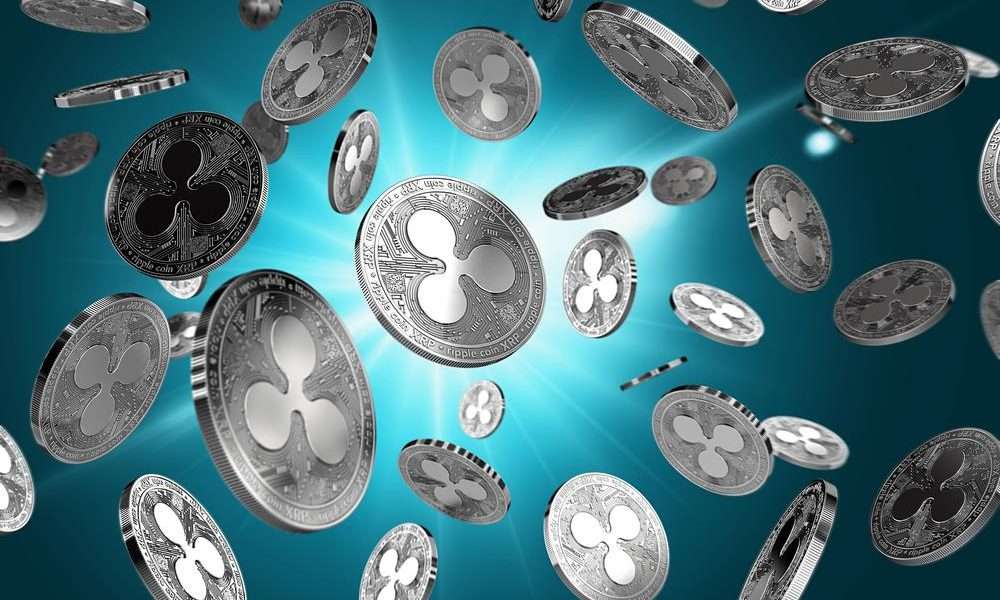 According to a non-profit research group, Ripple Labs spent a total of $170,000 on lobbying in 2019.
Compared to the previous year, efforts have fallen sharply by 62%, from USD 450,000.
---
Many large companies engage in lobbying to represent and promote their interests in politics, society and other areas. The company behind the XRP token, Ripple Labs, has also been lobbying in recent years. However, according to a recent report, its efforts have been greatly reduced.
Lobbying expenditure to fall by 62% in 2019
The website opensecrets.org is a non-profit research group based in Washington D.C. and has been tracking the movement of funds in the lobbying field for several years. Recently published figures show that Ripple spent a total of $450,000 on lobbying in 2018. In 2019, the figure was only $170,000, so Ripple has significantly reduced its efforts.
Ripple spent $100,000 in the first quarter of 2019, $20,000 in the second quarter and $50,000 in the third quarter on lobbying. Data for the fourth quarter is still pending. However, it can be assumed that these have fallen further. The following chart provides an overview from 2015 to the present.
Last year there were 6 lobbyists in total, none of whom were members of the Congress. Among them were Ripple officials Ryan Zagone and Ron Hammond. The figures and information on the website opensecrets.org are taken from data provided by the Center for Responsive Politics and are based on data from the Senate Administration.
According to the report, Ripple lobbied with 8 other companies for the Token Taxonomy Act in 2019, which carries the bill number H.R.2144. Also financially involved in the Token Taxonomy Act were the Blockchain ASSN, the US Chamber of Commerce, IBM Corp. and MasterCard Inc.
Opensecrets.org was founded in 1996 by former US Senators Frank Church (D-Idaho) and Hugh Scott from Pennsylvania. The project aims to promote worldwide transparency in various areas and thus make otherwise hidden information easily and clearly accessible to the public.
More and more companies rely on On-Demand Liquidity
Ripple offers various payment solutions for companies to process cross-border transactions quickly, easily and securely. On-Demand Liquidity (ODL), formerly known as xRapid, provides instant liquidity without the need to use nostro accounts for pre-financing in the respective fiat currency.
Payment giant MoneyGram is one of the first testers of the ODL technology and is delighted with the results. MoneyGram CEO, Alexander Holmes, recently described in an interview (freely translated)
What I love about ODL is that we're completely at the forefront of this technology … We're able to settle billions of dollars in seconds. The magic really comes from pairing MoneyGram transactions with Ripple's ODL.
The latest customers piloting ODL include the consulting company FTCS, the cryptocurrency exchange BTC Markets and the foreign exchange trading company JNFX. Other prominent partners are Bitrue, Bittrex, Bitso, FlashFX, Interbank, SendFriend and TransferGo. The latest Ripple partner is the Siam Commercial Bank from Thailand, which will offer real-time payments via the "SCB Easy" app using Ripple's technologies.
However, not all ODL testers are equally convinced by the product. The payment giant Western Union has also tested Ripple's payment technology and is not satisfied with the results. The in-house transfer system is currently still 5 times cheaper than if the company uses XRP.
The price of XRP follows the current market trend and has increased by 3.54% in the last 24 hours, to a price of USD 0.2216.
Follow us on Facebook and Twitter and don't miss any hot news anymore! Do you like our price indices?
Our top recommendation: Buy Bitcoin, Ethereum, XRP and Cardano from eToro
Broker
dd
trgegr

✔️ Buy 15 cryptocurrencies
✔️ Bitcoin CFD with leverage
✔️ Insurance up to €20.000
✔️ PayPal, SEPA, credit card
**= Risk warning: 62% of retail CFD accounts lose money when trading CFDs from this provider.
Last updated on