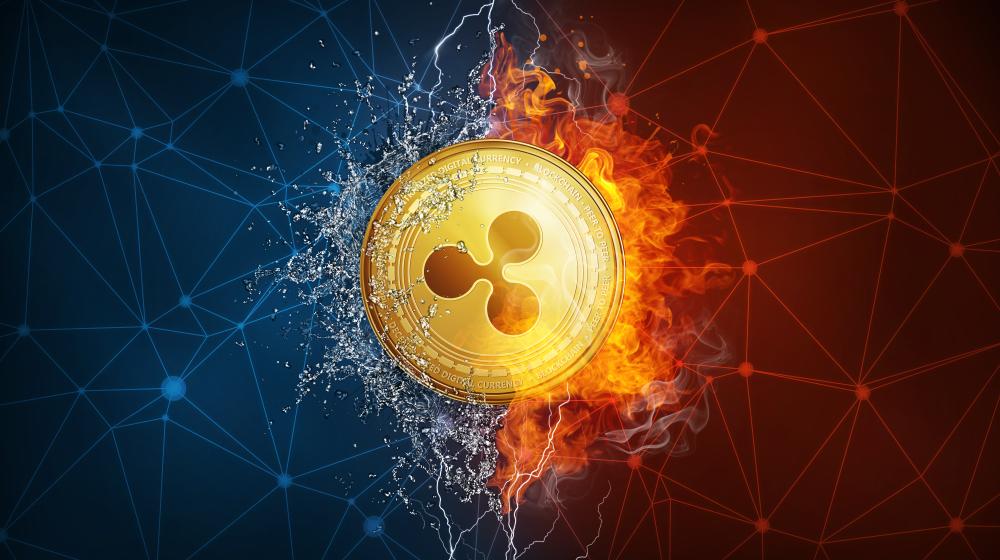 Ripple's CEO has clarified his company's position towards the recent report by the Department of Justice.

Regulations put crypto companies based in the U.S. at a disadvantage, which is why Garlinghouse does not rule out the possibility that Ripple will move outside the U.S.
---
Brad Garlinghouse, Ripple's CEO, has cleared up the speculation about a possible migration of the company out of the United States. Via Twitter, Garlinghouse commented again on the report by the Department of Justice (DOJ) called "Cryptocurrency Enforcement Framework". Its publication has spread in the community and the media as a possible guide for regulators to follow-on Bitcoin, Ethereum and digital assets such as XRP.
Contrary to previous speculation and Garlinghouse's criticism of the guideline, he now made it clear that Ripple currently has no intention of fleeing the USA.
Lots of speculation last week as Team Ripple considers some very important decisions about our future. I want to clarify a couple of things related to some of what I read. Ripple is a proud US-based company. Ripple abides by and supports critical laws – like strong BSA/AML controls – that keep bad actors out and consumers safe. We are NOT looking to evade US regulation.
Ripple concerned about U.S. measures that favor China
Garlinghouse also added that the DOJ report referred to eight different entities operating in the United States. To show the lack of consensus among authorities, Garlinghouse said that each has its own vision of what a cryptocurrency is. Some regulators consider it a commodity like the CFTC that applies that judgment only to Bitcoin and Ethereum and others that claim is a security, a property, or a digital currency. In that sense, Ripple's CEO added:
Regulation shouldn't be a guessing game. To make matters worse, some US regulators have already made decisions that actively favor Chinese technologies OVER US companies. Legislation like the #DCEA can bring US companies to equal footing.
Finally, Garlinghouse repeated the view that the United States is lagging behind in terms of innovation. According to him, US companies that offer services related to cryptocurrencies or digital assets are "at a disadvantage". This concern has been raised multiple times by Ripple in the past, but it is the first time the company has revealed solid intentions to migrate from the country. Ultimately, however, Garlinghouse did not rule out any option:
The lack of a single national regulatory framework is putting US innovation and US companies at a significant disadvantage. All we're asking for is a level playing field – if we need to move to another country to get that, then that's the path we will have to take.