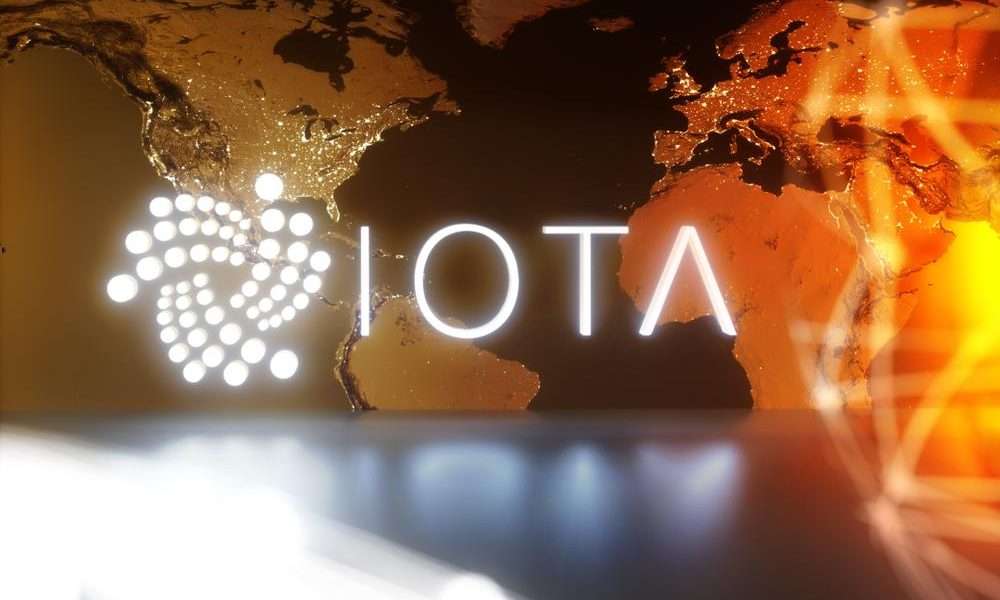 IOTA has released the Whitepaper for the Unified Identity Protocol, which addresses the trust and privacy issues associated with online interactions.
The protocol is still at an early stage of development and will be released in an experimental version by the 2nd quarter of 2020.
---
The IOTA protocol has many use cases, such as smart cities and the machine-to-machine economy. Another field of application for which IOTA is predestined is digital identities. As Jelle Millenaar, software developer at IOTA, announced in a blog post today, the project will continue to actively work on this topic.
IOTA has published a Whitepaper on the "Unified Identity Protocol" today. The protocol is a digital identity implementation based on the Tangle. It is intended to form the basis for trustworthy interactions and enable an Economy of Things. The Whitepaper "The Case for a Unified Identity" presents the vision of the Digital Identity Protocol and explains that it is supposed to bridge the gap between the physical and the virtual world when identifying on the Internet.
IOTA states in the Whitepaper that there is currently a lack of trust and privacy in online interactions. In the current system, large corporations such as Google or Facebook offer an assessment of identity. This entails two major disadvantages. On the one hand, identities can be falsified, while on the other, companies benefit from personal data and have developed a business model based on user data.
In business customer relationships, identification is usually solved using the time-consuming and costly Know Your Customer (KYC) process. IOTA states in this respect:
Fast, cheap and trustworthy identification remains an unresolved problem.
A decentralized digital identity with IOTA
IOTA's Unified Identity Protocol is designed to solve this problem. The protocol is based on data protection and privacy by design and complies with privacy and data management laws around the world, such as the European General Data Protection Regulation (GDPR).
It is also developed according to two World Wide Web Consortium (W3C) standards, Decentralized Identifiers (DID) and Verifiable Credentials. These enable the online identification of persons in a verifiable and trustworthy way. When users provide personal information online using a Bring Your Own Identity (BYOI) method, they can prove that their personal information is authentic.
With IOTA as its core component, the solution is designed to create a neutral and trusted protocol that is not controlled by any party on the network, such as miners or stakers, in other crypto projects or motivated by profitable incentives. IOTA's free-of-charge transactions ensure that the identity management is functionally free.
IOTA explains the functionality of the protocol in the Whitepaper as following:
Using this protocol, a new digital iden-tity can be created by anyone or anything at any time. To do so, a Decentralized Identifier (DID) is generated, that serves as a reference to a DID Document. The DID Document contains public keys, and other mechanisms, to enable the subject to prove their association with the DID.
The information can be exchanged quickly by different technologies like NFC, Bluetooth, QR, or the Tangle. Users will also be able to decide how much information they want to share. For example, instead of sharing a complete copy of a passport, cryptographic techniques such as zero-Knowledge-Proofs should allow each user to prove that they have one.
In the first half of 2020, more blog posts will be published explaining how a unified identity will impact different industries. On GitHub there is already an early implementation of Digital Identity for the Industry Marketplace. An experimental application is expected to be released by Q1 or Q2 2020.
Subscribe to our daily newsletter!
No spam, no lies, only insights. You can unsubscribe at any time.

The IOTA price has been moving sideways for the past 24 hours and is at USD 0.21 at the time of writing.
Follow us on Facebook and Twitter and don't miss any hot news anymore! Do you like our price indices?
Crypto News Flash does not endorse and is not responsible for or liable for any content, accuracy, quality, advertising, products, or other materials on this page. Readers should do their own research before taking any actions related to cryptocurrencies. Crypto News Flash is not responsible, directly or indirectly, for any damage or loss caused or alleged to be caused by or in connection with the use of or reliance on any content, goods, or services mentioned.