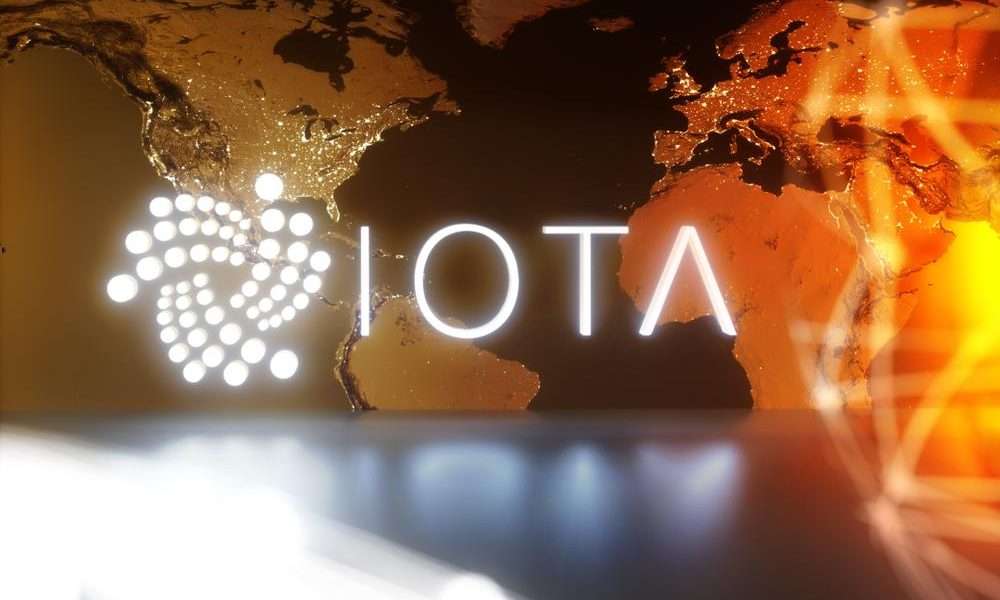 IOTA Chronicle enables IOTA to store transactions in a fast, secure, scalable and distributed database.
Chronicle is designed to store the unlimited data flow of the tangle and enable easy retrieval.
IOTA Permanode operators can earn money by providing the service.
---
The IOTA protocol is a trust layer for the Internet of Things that enables a smooth exchange of values between machines and people. All data on the tangle can be stored free of charge and can be verified by third parties.
For node operators with limited storage space, however, the transactions can quickly fill up their database. This is a problem in the Internet of Things area as IOTA is working on integration with low-level and resource-restricted devices. Therefore, IOTA has introduced local snapshots that allow node operators to delete old transactions and keep their tangle database small. This, however, causes problems in certain cases.
In some use cases, for example in the business, medical or financial sectors, data must be kept for a longer period of time so that the removal of old transactions and information is not an option. For example, in some countries of the world, tax assessments and all supporting documents must be kept for at least 10 years. Another critical area is identity data. Normally, this must be accessible and verifiable "for life".
IOTA Chronicle aims to solve this problem permanently
The IOTA foundation announced that Chronicle will eliminate this problem. Chronicle enables node operators to store all IOTA transactions ever made in a fast, secure, scalable and distributed database. Chronicle is used to store the unlimited data flow of the tangle and make it retrievable for third parties. Put simply, Chronicle is designed to allow unlimited storage of the entire tangle history and ensure easy accessibility.
Chronicle is a distributed, fault-tolerant permanode, which is located in an already intensively tested Elixir/Erlang ecosystem and is constantly being further developed. Elixir is a dynamic, functional programming language designed to create scalable and maintainable applications. Elixir uses the Erlang VM (Virtual Machine), which is used to run low-latency, distributed and fault-tolerant systems.
IOTA further states that Chronicle can also be offered as a service and members of the ecosystem could theoretically earn IOTA tokens from it:
What makes Chronicle so unique is the opportunity for community members and even businesses to offer the Tangle data "query as a service". With some minor additional development, node owners could earn money by charging IOTA tokens to access historical Tangle data. By querying a quorum of internal and external nodes the absolute truthfulness of the data could be ensured.
What are the next steps and will the IOTA price benefit?
IOTA is currently using Bee, a new generation of node software. Yesterday's release marks the first iteration. IOTA will immediately start porting Chronicle into the Rust programming language so that Chronicle can be tested and coexist alongside Bee. Just like the IOTA Trinity Wallet, Chronicle must first undergo an external audit to check if there are any bugs that need to be fixed. The current state of development can be found on the official GitHub page.
Subscribe to our daily newsletter!
No spam, no lies, only insights. You can unsubscribe at any time.

The IOTA price currently shows an upward trend of 8.63 percent within the last 24 hours. Thus, the IOTA price is currently at 0.2733 USD. With a market capitalization of just under USD 753 million, IOTA ranks 20th among the largest cryptocurrencies.
Whether the price increase was caused by the Chronicle news or by the general altcoin upward trend of the last 24 hours cannot be clarified with certainty. It therefore remains to be seen in which direction the crypto prices will develop over the next few days.
Crypto News Flash does not endorse and is not responsible for or liable for any content, accuracy, quality, advertising, products, or other materials on this page. Readers should do their own research before taking any actions related to cryptocurrencies. Crypto News Flash is not responsible, directly or indirectly, for any damage or loss caused or alleged to be caused by or in connection with the use of or reliance on any content, goods, or services mentioned.