Decentralized finance, crypto-based loans and crypto interest accounts are among the most exciting developments on the market. In the following interview we talked to David Spack, chief compliance officer of BlockFi, about the company's latest developments and future plans as well as the current and future challenges on the crypto market.
---
Hello David. For those readers who don't know BlockFi yet, would you please give us a brief summary of the core business of BlockFi?
BlockFi is a crypto-financial services company maturing the digital asset ecosystem by building financial products traditionally reserved for currencies like the USD or the Euro instead for holders of cryptocurrencies like Bitcoin or the Gemini Dollar. The company services customers worldwide, including 48 U.S. states, with interest-earning accounts and low-cost USD loans secured with crypto (caveat: we're in all 50 states when including both BIA and loans). Currently, BlockFi has three core products, the BlockFi Interest Account (BIA), crypto-backed loans and BlockFi Trading.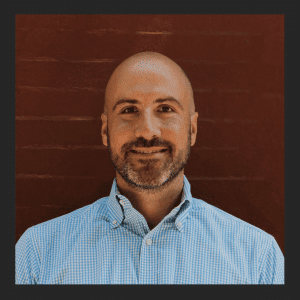 As you said before, BlockFi allows the user to earn interest on Bitcoin, Ether and GUSD. How does this work in detail? What does the user have to do and what returns can he expect?
For users to begin with the BIA it's a simple onboarding process – they deposit their chosen amount of Bitcoin, Ether or GUSD into the account, which is backed by our custodian Gemini. From there, they can currently earn 6.2% APY, 4.1% APY or 8.6% APY on their Bitcoin, Ether and GUSD respectively. With our new BlockFi Trading feature, users can buy/sell crypto for crypto, and have the resulting coins deposited directly back into their interest accounts (if they so choose to do).
BlockFi has recently expanded its business with a free trading platform for Bitcoin, Ethereum and the Gemini Dollar. Why did you decide to take this step? How do you manage to offer trading without fees?
The introduction of BlockFi Trading was fueled by user feedback we received. Many users let us know that the most common reason they were pulling coins from the platform was to trade them out and then bring them back on to use our loan or interest products. We wanted to simplify that process for users and allow them to continue maximizing the value of their crypto in a way that seamlessly integrated with a trading platform. We found that the best way to do that was to develop that platform ourselves.
We saw that offering fee-free trading was really important to our users, so monetization wasn't the leading factor in developing this platform. Our relationships with our institutional partners offer us the liquidity needed to make trading a reality.
In what countries is the service available and where do you plan to expand to?
BlockFi Trading is currently available in some capacity across 40 US states and we're quickly expanding that availability as we attain the necessary licenses in additional states. BlockFi is also available in most international jurisdictions and if anyone wants more details on which ones, they can reach out to us at support@blockfi.com.
What cryptocurrencies do you plan to introduce to the platform in the near and long term? Similar to Coinbase, do you have a framework to examine potential candidates?
We have a great line of communication with our users and are constantly asking what coins they'd like to see on the platform and which would be best supported. In the near future, we'll be integrating USDC and Litecoin support for the BIA and Trading platform. Previously, BlockFi already supported Litecoin as collateral to secure a crypto-backed loan. Looking further ahead, we'll likely be adding support for additional stablecoins.
As you told us, BlockFi has received a Money Transmitter License in the US state of Washington. This makes BlockFi the only crypto company authorized to offer interest-bearing accounts to residents in this state. What regulatory hurdles did you have to overcome to get the license? Perhaps you can give us a brief overview?
The license application process was certainly rigorous – having taken several months and a lot of procedure development, BSA/AML and financial audits, surety bond backing, and background checks among the executive team to obtain approval. Due to a lot of work we've completed on the front end of building the BlockFi ecosystem, the process was more palatable for us than it has been for others. Our team, which includes most of our leadership group, comes from the traditional financial services/banking world, so we're very comfortable operating in a regulated environment.
How do you generally see the regulatory environment in the United States? Do you see progress or do you really see the danger of companies like yours being forced into other countries with more relaxed laws?
Having all of the regulatory approvals and licenses to operate across the U.S. has been a really important goal for us and we really pride ourselves on the multitude of licenses we have secured. The U.S. regulatory environment and (regulations in place to obtain the appropriate) licensing requirements ensure that the companies offering services like ours are legitimate and trustworthy. When thinking about other countries and more relaxed approaches to financial regulation, it really highlights the entire reason we exist – to help crypto holders, regardless of their location or the traditional financial ecosystem of their home country, access stable funds through crypto. In that vein, being available in countries with less stable financial environments is actually a really important objective for us.
How do you see the current state of Bitcoin and the crypto market? What advances can give the market a new momentum – a Bitcoin ETF or a higher adaptation in everyday life?
Driving higher mainstream adoption of cryptocurrencies is a long term goal for us, and we believe offering products like interest accounts, loans and one day, credit cards with crypto rewards, will help make digital assets more accessible for the everyday person. In the near term, we're certainly looking to develop a fiat on/off ramp to up-level our trading platform and help onboard users who may be new to crypto overall. While bitcoin, and all cryptocurrencies generally, certainly face volatility, the technology behind them has limitless potential to transform the financial ecosystem, and with the growth of stablecoins, we're seeing that there are many possibilities in exactly how that could happen.
Follow us on Facebook and Twitter and don't miss any hot news anymore! Do you like our price indices?