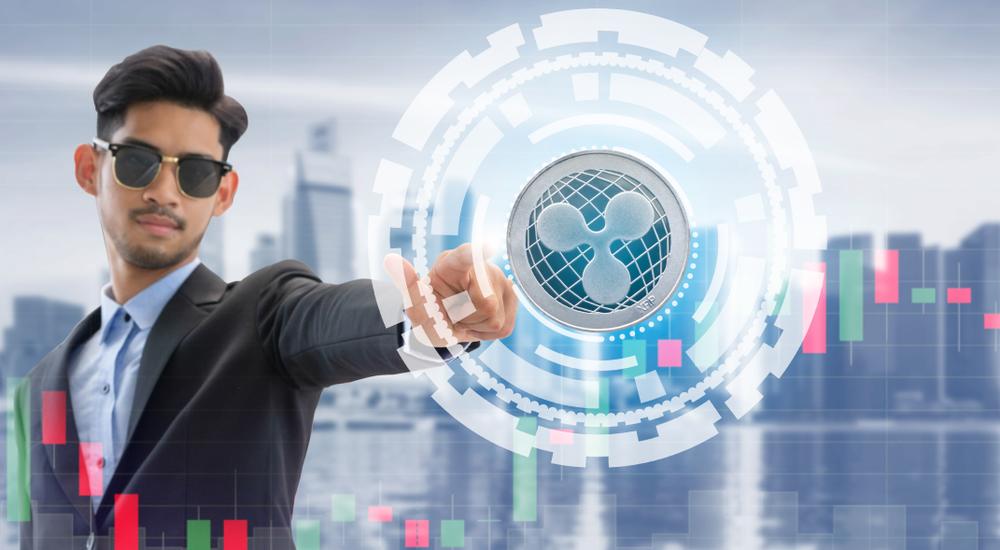 The SEC previously claimed that Bill Hinman, a former top official, was speaking from a personal opinion on Ether not being a security.
Ripple is going after documents that could prove that the SEC may have lied about this, with these docs purportedly showing an email correspondence on the same.
---
The ever-changing legal battle between the U.S Securities and Exchange Commission and Ripple Labs Inc. has now turned focus to three documents that could shift its course. One of these documents supposedly shows an email chain between the SEC and a third party, in which the watchdog is relying on former official Bill Hinman's speech to guide digital assets policy. The SEC has been fighting to prevent access to these documents, but Ripple's latest motion is asking the court to dismiss the regulator's wishes.
Back in July, Ripple requested for documents relating to the SEC's meetings with third parties in which they discussed digital assets. The SEC obliged and submitted emails and other related documents for in-camera review. However, it pleaded deliberative process privilege (DPP) on three documents. DPP protects the confidentiality of processes through which government officials reach a particular legal decision.
Now, Ripple is going after these three documents, claiming in a recent motion that they contain the key to its defense. In a motion filed in New York, it claims that one document in particular can prove that the SEC and its former official Hinman lied in court about his famous 2018 speech.
Did the SEC lie about Hinman's speech? Ripple thinks so
In 2018, Bill Hinman, who was at the time an SEC director, gave a speech in which he exempted Bitcoin and Ether from being securities. When Ripple went after him and asked what criteria he used to make the decision, he, together with the SEC, backtracked on the speech.
Hinman claimed that when he made the speech, he was representing his personal views, not those of the SEC which has not made any such decision on Ether or Bitcoin. This is despite a number of SEC officials, including former chair Jay Clayton, referring to this speech severally in the following years as proof that the SEC is giving guidance to the industry.
And now, Ripple's legal team is targeting this backtracking.
The team, led by lawyer Matthew Solomon challenges the SEC's assertion that the speech was personal for Hinman, and yet the decision on Ether and Bitcoin were made in consultation with the Commission.
In other words,the SEC argues that the speech itself did not announce an agency decision about its policy, but that the decision over what Mr. Hinman would say (which the SEC and Mr. Hinman both characterize as his personal views) was part of the SEC's policy making function.
In furtherance, if indeed the views were Hinman's, then the SEC has no right to argue DPP privilege over internal deliberations that include Hinman, Ripple argues.
It states, "The SEC has the burden of demonstrating under the DPP that, at the time the Hinman Speech was delivered, it was part of a policy making process by the SEC—an argument the SEC cannot now make based on its prior assertions in this litigation."
As part of this argument against the protection privilege, Ripple is seeking access to an SEC document that the regulator is fighting hard to keep hidden. The document purportedly shows an email chain "concerning discussions with a third party whom Defendants understand received guidance from the SEC to analyze its digital asset under the framework set forth in Director William Hinman's June 14, 2018 speech."
It's not clear who the third-party is – though it's most probably another digital currency startup that was seeking guidance from the SEC on whether its cryptocurrency is a security.
Attorney Jeremy Hogan captures the SEC's messy confusion, stating:
The SEC sent an email to a third party telling them to analyze a digital asset using the factors in the Hinman speech; which was just his personal opinion. I understand now – it's the SEC that needs clarity!
CLEVER.

Ripple argues that the Deliberative Process Privilege does not apply to ANY of the SEC's documents it does not want Ripple to obtain because the SEC itself has NEVER DELIBERATED ABOUT POLICY RE DIGITAL ASSETS!

E.g. Hinman was only deliberating for himself, not the SEC. https://t.co/sFn5oDk1QV pic.twitter.com/HCrrwQCOQg

— Jeremy Hogan (@attorneyjeremy1) September 29, 2021
Ripple board member disses Bitcoin as XRP edges closer to $1
Even as Ripple channels its resources towards fighting the enemy that's the SEC, one of its board members took a swing at Bitcoin and other cryptocurrencies. Rosie Rios, who is a former Secretary of the U.S Treasury Department joined Ripple in May.
Rios took to Twitter recently to tout the benefits of XRP, all while throwing a not-so-subtle dig at Bitcoin, which many use for speculative trading and as a store of value.
XRP's primary purpose is facilitating cross border payments while other #Cryptos find their value in speculation. China's latest move brings this point home. #Ripple #ripplenet #Bitcoin

— Rosie Rios (@RosieRios) September 26, 2021
Unsurprisingly, Bitcoin maximalists, and even other altcoin fans, took offense and were quick to jump on Rios on social media. While touting other use cases of Bitcoin, they also pointed out that XRP is also largely used for speculation.
She would later seek to clarify her tweet, stating "Want to clarify that IMO. While Ripple is committed to the cross-border use case, developers globally everyday are pursuing other use cases, including store of value, medium of exchange, etc for multiple blockchains/cryptos."
XRP, which has taken a huge beating from Ripple's legal woes is slowly creeping back on the price charts and now looks set to regain $1. At press time, the cryptocurrency is trading at $0.926 with a market cap of $43.3 billion, just slightly more valuable than Barclays Bank, Spotify and Ferrari.