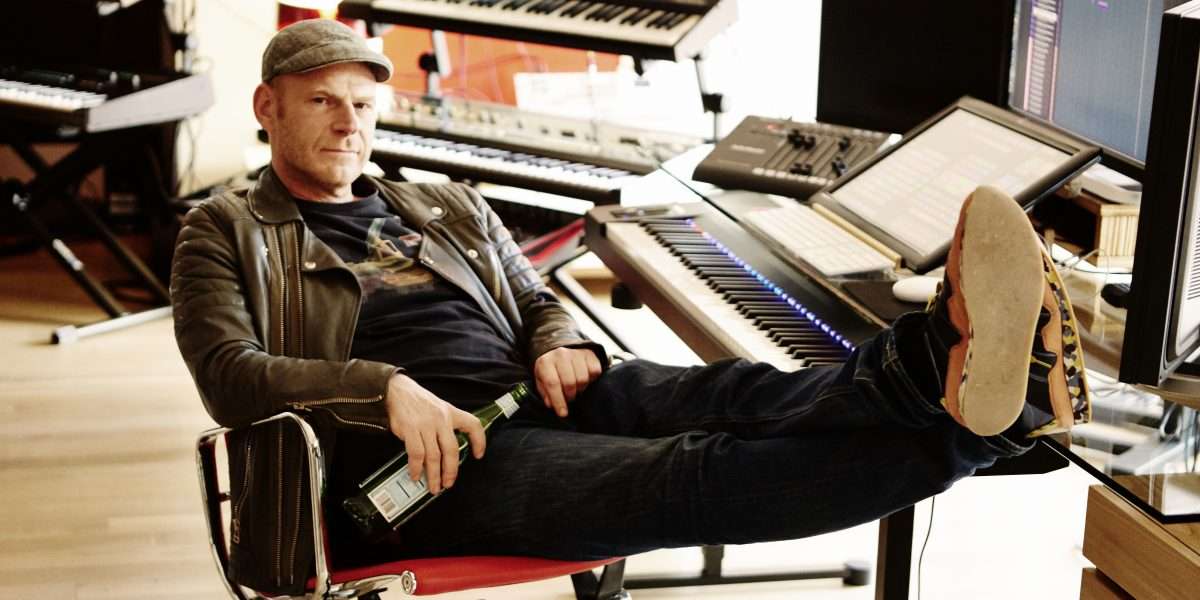 Renowned Hollywood composer Tom Holkenborg is set to auction a custom soundtrack on AmplifyX, a Tezos-based marketplace.
Holkenborg is behind famous soundtracks including Justice League and Mad Max and will make a custom soundtrack for the winner of the NFT auction.
---
One of Hollywood's most renowned and revered composers has offered to create a 20-minute soundtrack based on one lucky fan's life. Tom Holkenborg, the man behind soundtracks to Justice League, Deadpool and Mad Max: Fury Road is auctioning the soundtrack as an NFT, giving the eventual owner exclusive rights. The NFT auction takes place on AmplifyX, a marketplace for the music industry built on the Tezos blockchain.
Holkenborg, popularly known as Junkie XL is as big as they come. Aside from the aforementioned movies, he has collaborated with some of the greatest stars including Madonna and Justin Timberlake and composed soundtracks for games such as Need for Speed, the Matrix and The Sims 2.
And now, one lucky fan will get a 20-minute soundtrack of their life composed by Junkie XL. According to a press release seen by Crypto News Flash, "Holkenborg will create a 20+ minute original score, based on an interview with the winner, that encapsulates the unique victories, heartbreaks, memories and emotions that make up their lives."
Holkenborg commented:
This is my first real exploration of the blockchain, I am definitely curious to experiment more, drawn to its transparency and decentralized approach.
The composer believes that within blockchain lies great possibilities and opportunities to empower creators. He sees this as an opportunity to expand the limits of music and to collaborate with artists in other mediums.
He added:
I'm certainly not first in the NFT space, but I thought the Soundtrack Of Your Life was my chance to add something different and make something totally unique. It's going to be fun!
Junkie XL to donate to Leonardo DiCaprio's charity
The auction takes place on June 16, starting at noon EST. It will take place on AmplifyX, a platform that seeks to empower artists by bringing transparency, equity and artist ownership to the music industry. It's built on the Tezos blockchain, an alternative to the energy-consuming proof-of-work blockchains like Bitcoin and Ethereum. Tezos boasts of using up to two million times less energy than its rivals.
Aside from the 'Soundtrack of your Life,' Holkenborg will also auction 15 other items. They will include the first original non-film-related work from the composer since 2012 – the single will be titled 'Despite All That Was.' The auction will also include three original pieces of artwork in collaboration with Juan Piana (better known as Space Renders). Juan has worked with other superstars including pop star Camila Cabello and rapper Machine Gun Kelly.
Adam Cowherd, the CEO of AmplifyX remarked:
We're building the toolkit to help creators raise capital, create additive revenue streams, and engage with their fan bases in new ways.
Holkenborg will donate 10 percent of the proceeds from the NFT auction to the Earth Alliance, a charity founded by actor Leonardo DiCaprio to fight climate change.