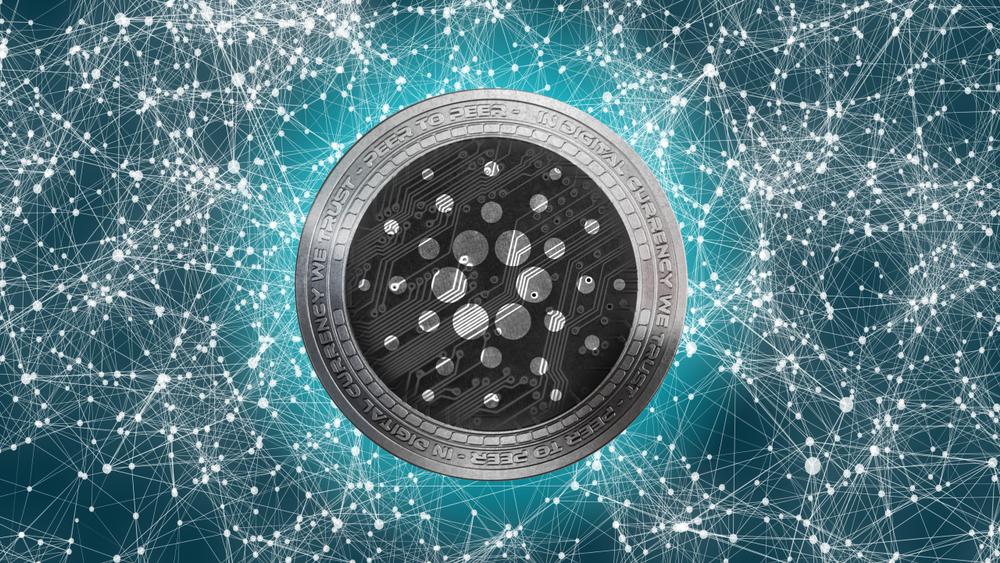 The Shelley test network for Cardano (ADA) is showing impressive growth. Over 7.5 billion ADAs have already been staked.
According to Charles Hoskinson, the network could reach 1,000 registered stake pools by mid 2020.
---
As reported by CNF, the Cardano Shelley test network already recorded 240 stake pools shortly after its launch on 16 December. Last week, the number continued to increase and, according to Cardano founder Charles Hoskinson, reached 340 stake pools at the time this article was written. In total, the participants of the Shelley test network have staked 7.5 billion ADAs, which corresponds to about 256 million USD.
Shelley is an update of Cardano, which introduces staking and incentive systems to the network. It is part of one of the 5 epochs or upgrades that Cardano will go through. The Shelley testnet allows users to obtain ADA by holding the coin in a Daedalus or Yoroi wallet.
Cardano expects further growth
Cardano's founder and CEO of IOHK, Charles Hoskinson, made an update on his YouTube channel. He said the following:
We're just super excited about the overwhelming response. When we planned this out, we said we'd probably have 25 to 50 independent stakepools beyond the Emurgo, IOHK and CF [Cardano Foundation] infrastructure. We're now looking at about 340 that have registered. We've already gotten past that saturation point of 100.
One of Cardano's goals is to create incentives for a decentralized blockchain network to expand ADA payments worldwide. Hoskinson also reported that support tickets are being filed at a rapid rate, with Cardano users reporting various syncing and integration issues. He stressed that despite the shortage of personnel due to the Christmas season, efforts will be made to correct any flaws in the trial phase. An update is expected by 23 December this year and an upgrade of Shelley's features by January, after the holiday season:
On the 23rd, we're going to do a release. […] The good news is the network does seem to be somewhat stable. It has its warts. We're having to reset nodes here and there. We're tuning and optimizing certain things, and the reality is it's just going to take good old-fashioned coding to clean these things up. So as we go through January we'll see considerable improvement to stability and other such things.
In addition, Hoskinson was optimistic and confident that Shelley will be able to achieve one of the goals of his 2020 roadmap: to achieve 1,000 registered stakepools.
New incentive test for Cardano on 2020?
Hoskinson also said that the Cardano team is considering a new incentive testnet to start after Shelley. However, they have not yet decided if another snapshot will be taken of the users' funds so that new users can participate. Hoskinson also answered some questions from the community. He stressed the importance of moving away from models that depend on trust in people:
The raison d'être of Cardano has been 'process over people.' Basically, the idea is saying, look, people are fallible. We wake up with bad days. We get coerced. Think of mice – things happen, people die. Systems get mingled and mangled by things.
The price of Cardano (ADA) stands at $ 0.034 USD and has seen a positive gain (3.10%) in the last 24 hours.
Follow us on Facebook and Twitter and don't miss any hot news anymore! Do you like our price indices?
Subscribe to our daily newsletter!
No spam, no lies, only insights. You can unsubscribe at any time.

You can watch the full video on the update of the test progress below:
Crypto News Flash does not endorse and is not responsible for or liable for any content, accuracy, quality, advertising, products, or other materials on this page. Readers should do their own research before taking any actions related to cryptocurrencies. Crypto News Flash is not responsible, directly or indirectly, for any damage or loss caused or alleged to be caused by or in connection with the use of or reliance on any content, goods, or services mentioned.