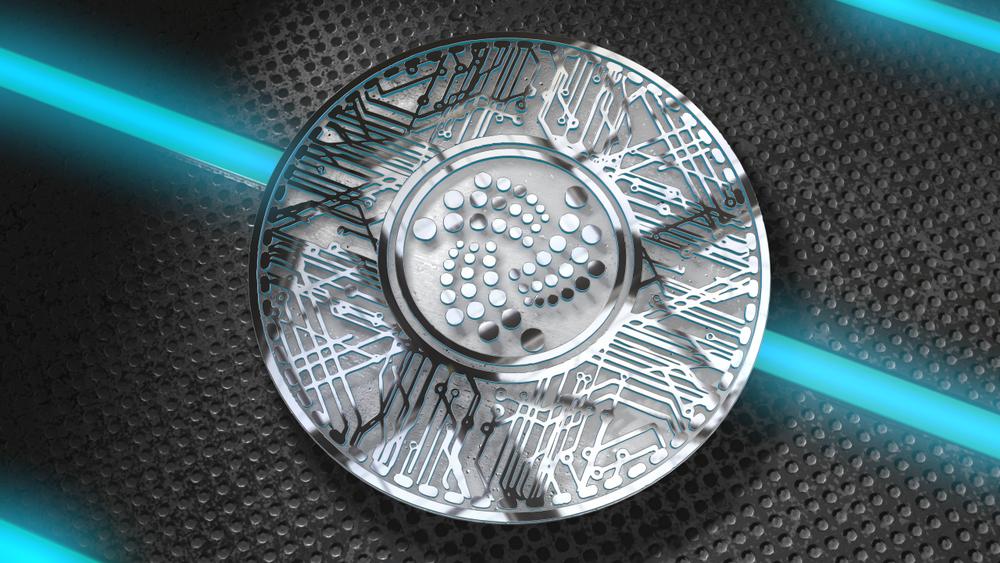 IOTA's Qubic technology is set to be presented to the public for the first time next week with a Proof of Concept.
The technology will connect smart contracts and oracles with the IOTA Tangle.
---
The IOTA community has been waiting for Qubic for over two years. Probably no other IOTA project is as eagerly awaited as the protocol, also known as "Q". It will be used to facilitate smart contracts and oracles based on the Tangle and thus significantly increase the potential use cases of IOTA. Simply put, the IOTA Foundation is developing a combination of Ethereum and Chainlink, with Qubic taking numerous approaches that make it significantly different from the two projects mentioned above.
As Eric Hop, who is primarily responsible for Qubic at the IOTA Foundation, explained today via Discord, the IOTA Foundation could take an important step towards the release of Qubic in the coming week. Hop wrote that a Proof of Concept (PoC) of Qubic will be published next week. Asked when the wait for Qubic would end, he wrote:
Until it's done. You just saw what happens when we pander to the wen-crowd. We try to give a reasonable time line but it will take as long as it takes. Next week will finally be when the PoC will be delivered. You have the thief to thank for the delay.
With the Proof of Concept the IOTA Foundation will demonstrate that Qubic is feasible, whereas a Proof of Concept usually only shows the basic functionalities.
What exactly is Qubic?
Qubic is a decentralized protocol and stands for quorum-based computation (QBC). Simply put, Qubic provides a platform for the creation of Internet of Things (IoT) applications that connects smart contracts and oracles with the IOTA Tangle. Like the Chainlink oracles, Qubic will serve to make the smart contracts truly intelligent by allowing the oracles to feed external data, such as stock prices, sports event results or sensor data into the smart contracts.
For this purpose, the QBC code is created as a second layer on top of the Tangle protocol, using the IOTA token to pay for services. A special feature of Qubic is that the oracles based on the Tangle allow free micro payments, while the smart contracts collect and process the data in real time. So, unlike Ethereum and Chainlink, there are no costs (gas fees), which means that practically unlimited data can be efficiently retrieved by the smart contract without any cost problems.
In other words, Qubic is a global supercomputer based on the IOTA platform with a wide range of applications. With the goal of establishing IOTA as the standard for machine-to-machine payments and the Internet of Things, Qubic will enable devices and sensors to network intelligently. Through the use of smart contracts, Qubic will provide the basis for automating simple and complex processes.
Furthermore, Qubic has another important feature that distinguishes it from Ethereum and Chainlink. Qubic allows outsourced calculations. This means that resource-poor devices that have a lack of memory, computing power or power availability can outsource a computing task to one or more external devices. This function offers a considerable potential especially for devices in the IoT sector, such as sensors.
The technology also offers secure communication and external data collection in a trusted environment, the IOTA Tangle. To this end, Qubic includes a reward system to reward Qubic operators for honest participation using IOTA Token.
It is also important for IOTA investors to know that Qubic is not a token. There will therefore be no Qubic ICO or airdrop. A very interesting summary of Qubic can also be found in the following video:
Follow us on Facebook and Twitter and don't miss any hot news anymore! Do you like our price indices?