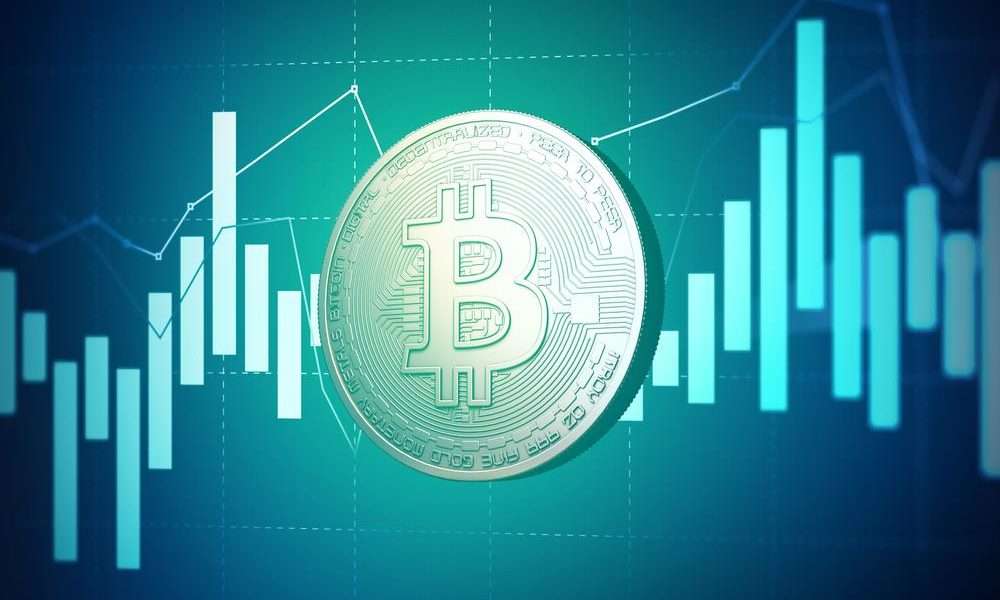 Bitcoin's price has fluctuated between USD 6,800 and USD 7,800 in recent weeks. BTC does not find sufficient momentum to break through the resistance at 7,800 USD.
Anthony Pompliano predicts that Bitcoin will reach a price of USD 100,000 by December 2021.
---
Bitcoin continues to experience turbulent times and does not find sufficient support to climb towards USD 10,000. Currently, Bitcoin continues to move sideways and stands at USD 7,500 again, with a minimal gain of 0.47%. Meanwhile, Anthony Pompliano, founder of Morgan Creek Capital, is bullish and describes that Bitcoin only needs time to continue growing.
Pompliano: BTC price at USD 100,000 by the end of 2021
In a recent interview with Cryptopotato, Pompliano describes that Bitcoin needs time to grow, as Bitcoin is initially viewed sceptically in every industry, but is tested after some time. Whether using an enterprise blockchain or tokenized securities, Bitcoin needs time to grow and build trust:
They go and check enterprise blockchain, check out tokenized securities, DeFi, but pretty much everyone comes back to Bitcoin. Now, that journey may take six months, 12 months, or 18 months, but I think the best thing for Bitcoin is time.
Governments, companies and large financial institutions are gradually realising the potential and advantages that Bitcoin offers over the traditional financial system:
It takes time for people to get familiar with it, to start using it, to understand why it's crucial. I think that's going to happen at the government level, the private level, and the institutional level. So it's just the time needed for people to get more familiar with it.
Pompliano believes that the upcoming Bitcoin Halving in May next year will drive up Bitcoin's price. The rewards for adding blocks to the network will be halved. Many members of the community, including Pompliano, expect the Bitcoin price to rise as the supply of new Bitcoins decreases. However, the momentum will develop slowly and not immediately become a sudden bullrun, as "Pomp" explained (freely translated):
The halving will be a big moment for Bitcoin. I don't think that the price will shoot up the day after it, but I do think that from the day we are right now, we will see Bitcoin's price at $100,000 by December 2021.
However, there are also critical voices that do not pay much attention to the Bitcoin Halving and believe that there will be no noticeable price movement. One of them is Morgan Creek co-founder Jason Williams. In his opinion the Bitcoin Halving is not an important event.
Unpopular Opinion –

Bitcoin halving in May 2020 won't do anything to the price. It will be a non-event.

— Jason A. Williams ? (@JWilliamsFstmed) December 1, 2019
Already in 2012, after the first Bitcoin Halving, the price of Bitcoin increased by a factor of 10. After the second Bitcoin Halving, on 06 July 2016, the price did not react for a long time. However, about a year later Bitcoin showed a strong rally in which the price increased by 400%.
As always, forecasts should be treated with caution
Pompliano is confident and points out that Bitcoin is gaining more and more trust from companies, investors and governments worldwide. For him, it's only a matter of time before Bitcoin enters the mainstream and finds a wide range of applications in everyday life. He looks forward to the upcoming developments in 2020 for Bitcoin and the crypto currency market.
A new research report by Bloomberg also predicts a bullish future for Bitcoin in 2020. The core message of the report is that Bitcoin could soon reach USD 10,000 again and even a mass adaptation, with constant progress and confidence development. However, it remains to be seen whether Bitcoin will be able to meet the high expectations.
Follow us on Facebook and Twitter and don't miss any hot news anymore! Do you like our price indices?