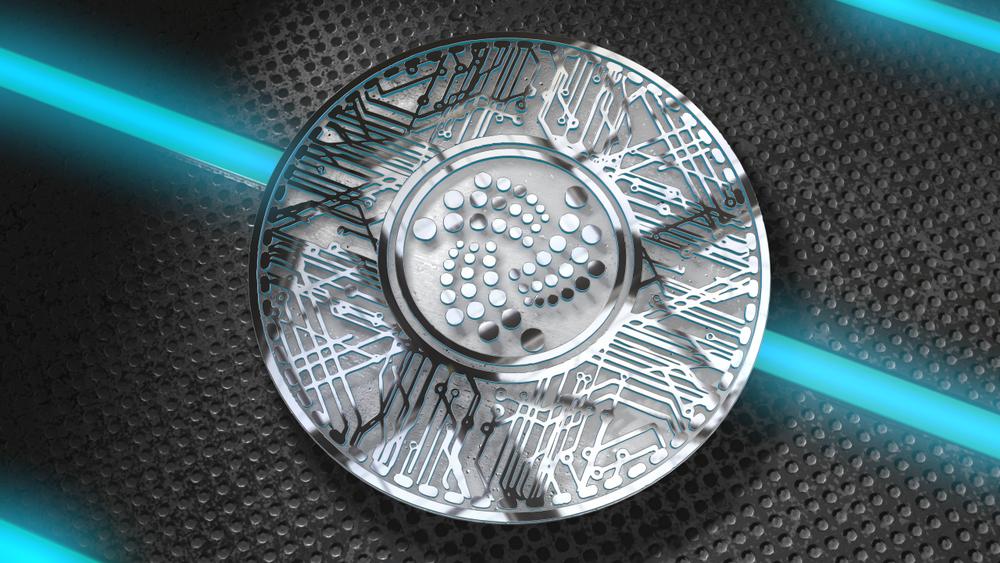 After the dispute between the two IOTA co-founders David Sønstebø and Sergey Ivancheglo escalated yesterday, the IOTA Foundation has now published a statement on the final separation from co-founder Sergey Ivancheglo.
With Chrysalis, IOTA will introduce an intermediate update to further optimise the mainnet before the launch of Coordicide and create an enterprise-ready solution.
---
As CNF reported a few hours ago, a dispute between IOTA co-founders David Sønstebø and Sergey Ivancheglo aka Come-from-Beyond (CfB) has escalated. Via Twitter, Ivancheglo threatened his former partner Sønstebø as well as the IOTA Foundation with a lawsuit for alleged embezzlement, under which he is demanding 25,000,000 MIOTA, currently worth around 7.7 million US dollars.
The background to the dispute has so far been unclear, especially since it also concerns the secret project JINN. So far, on the basis of statements made by Sønstebø via Discord, it could only be assumed that Ivancheglo did not stick to agreements. According to the IOTA co-founder, Ivancheglo has given priority to his own project "Paracosm", an MMO-VR company that aims to create a new gaming experience based on the IOTA Tangle technology, and has neglected IOTA.
Sønstebø publishes letter to IOTA community
Following last week's announcement Sønstebø has now published a letter to the IOTA community. As the IOTA co-founder states, the community has a right to know what has been happening in the background over the past weeks and months. Sønstebø is deeply disappointed by the behavior of Ivancheglo. However, to avoid a mudslinging, he remains objective and conducts:
While the IOTA community certainly has every right to feel let down and angered by CFB's actions, I encourage you all to rather channel that energy into something more conducive towards IOTA's vision. […] Despite last night's "dramatic" events I elected not to make any significant changes to the letter.
In his blog post Sønstebø also goes into detail about the background, as well as the creation and foundation of JINN and IOTA. About the last year he writes:
Over the past months, in fact almost a whole year, Sergey Ivancheglo […] grew increasingly frustrated with the direction of the IOTA Foundation and the IOTA project itself. This followed the infamous board drama, and his subsequent failure to lead the "omega" software engineering team (over which he had free reign) to achieve his version of a coordinator-free IOTA.
As Sønstebø continues, two versions of a Coordinator free IOTA have been developed – one by Ivancheglo and one by the IOTA Foundation. However, contrary to his promises, Sønstebø says, Ivancheglo has never been able to deliver a viable version or concept. Also, for this reason, he has concentrated on his private VR/MMO start-up Paracosm and left the IOTA Foundation. Sønstebø also accuses his former partner of actively blocking the development of IOTA and ultimately even actively threatening the IOTA Foundation:
As IOTA kept progressing, CFB kept distancing himself from the project while simultaneously becoming more erratic and irrational. For every improvement to the protocol we made, he would reject it out of hand […] In addition to trolling and spreading nonsense in his own Paracosm Discord, he now started threatening the IOTA Foundation actively.
As part of the threats, Ivancheglo is said to have threatened to fork IOTA several times if "his magic solution", which he is said never to have described or delivered correctly, is not accepted. Because of the month-long drama, according to Sønstebø, the IOTA Foundation has decided to part with Ivancheglo.
Not only would he fork IOTA, but he would also sue the IOTA Foundation and insist that his fork was the 'real' IOTA and that he would pursue legal action to secure the IOTA brand
Will there be a ternary future for IOTA?
Regarding JINN and a ternary version of IOTA, Sønstebø stated that it was never a question of pushing a ternary version just for the sake of it. Instead, JINN was intended to "meet the growing demand for both sheer quantity and variability of computation, known in the semiconductor industry as the "More than Moore" paradigm shift.
Due to current events and resources, Sønstebø said that IOTA will initially focus on the binary version. In the long term, however, a ternary future is still on the table:
Does this mean that IOTA will abandon the ternary variant forever? No, but we accept that at the moment, when IOTA is the leading candidate for a standardized DLT protocol for IoT and beyond, it is the right thing to do.

Ever since the beginning, we wanted to find a way to make IOTA radix neutral i.e., allowing for both binary and trinary, just as we wanted to make the quantum-resistant signature scheme optional. Still, we had very limited resources, and so we had to prioritize realizing the 'whole' vision. Now, years later, with a lot more resources, we are going to implement signature optionality in Chrysalis, which will lead to significant performance improvements, and for the time being, we are implementing binary for the same reasons.
All in all, IOTA is currently in a position that has never been better. As already announced over the weekend, a first version of GoShimmer has been released today.
With today's release of GoShimmer we are beginning the exciting journey to deliver the solution to the DLT trilemma, and with Chrysalis we are going to see significant improvements to the performance and usability of the network, allowing users to deploy solutions on the network at an exponential rate. The sheer amount of organic adoption happening at the moment is riveting. The best chapters of IOTA are still to come.
As Sønstebø writes on another blog post, significant progress has been made in Coordicide research and GoShimmer. In order to further optimise the mainnet prior to the launch of Coordicide and provide an enterprise-ready solution, it has been decided to introduce an intermediary update called Chrysalis. Chrysalis is separate from Coordicide's efforts and introduces improvements and updates such as a new signature scheme and the switch to the UTXO model.
UPDATE: CFB releases his own statement
Only one hour after Sønstebø published a statement for the IOTA Foundation, Ivancheglo presented his view of things in a Medium article. In his opinion, the Omega project failed due to insufficient funding, which in turn was criticized several times by him. Which is why he wanted to "finish" IOTA alone:
I quitted the IOTA Foundation and tried to finalize the IOTA protocol on my own. Several times I tried to explain the design choices but that was leading to endless debates so at one point I stopped explained anything and coded my own version of Ict.
According to CFB, the separation was ultimately due to a major disagreement on a technical implementation, which is why he demanded 50 percent of his shares of Jinn Labs, which was denied by Sønstebø:
At one point David said that the IOTA Foundation was going to add binary and quantum-vulnerable cryptographic schemes. This was the last straw and I insisted on parting ways and funds. He refused to give me 50% of the assets which we owned with him equally.
Now CFB has issued a 3-day ultimatum to the IOTA Foundation and Sønstebø. If he does not receive 50 percent of the shares in Jinn Labs by then, he will initiate civil and criminal proceedings.
This is another promise I give, so David can be sure it will indeed happen. The IOTA Foundation should distance itself from him in this case by making him resign unless they want to drag the whole foundation into the legal troubles.
Follow us on Facebook and Twitter and don't miss any hot news anymore! Do you like our price indices?