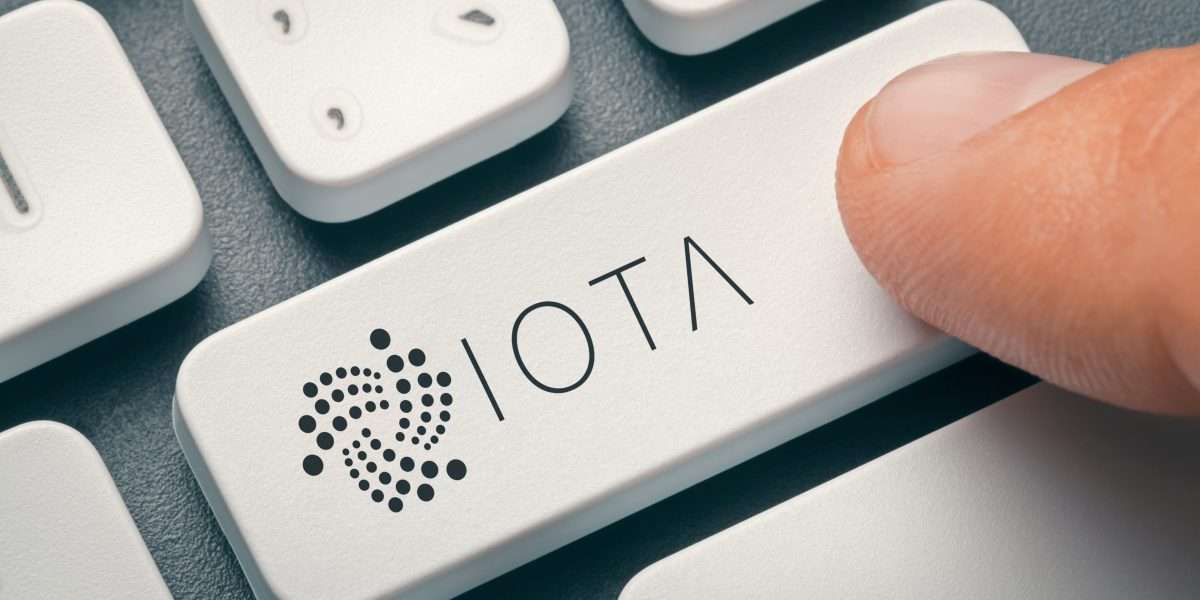 The SPYCE.5 platform will guide enterprises to leverage blockchain infrastructure, Web3 tools, data management, and much more.
It helps all market participants to connect with each other, organizations can reduce paperwork, support faster settlements, and improve efficiency, and overall customer experience.
---
In an interesting development, the IOTA Foundation announced the launch of its spin-off entity SPYCE.5 specifically with the purpose of accelerating enterprise adoption on the IOTA and Shimmer blockchain networks.
IOTA said that the SPYCE.5 platform offers an enterprise-ready blockchain infrastructure, Web3 tools, data management, and much more. This will make it absolutely easy for enterprises to build and maintain real-world products, use cases, and applications such as creating their digital identities as well as exchanging real-time data securely between multiple parties.
Welcome @SPYCE_5! 🎉 Our 1st spin-off entity that provides blockchain and #Web3 infrastructure, data management & digital identity to enterprises, builders and developers! 🔧
🔗 https://t.co/LjFa9E5nQ2 pic.twitter.com/MxoALR11NA

— IOTA (@iota) March 20, 2023
SPYCE.5 will leverage some of the key benefits of the IOTA network such as shorter transaction times, higher scalability, and increased security. Besides, it will also empower businesses to connect directly without intermediaries while improving trust in the underlying data.
As SPYCE.5 helps all market participants to connect with each other, organizations can reduce paperwork, support faster settlements, improve efficiency, as well as improve the overall customer experience. SPYCE.5 said that it will help enterprises, builders, and creators by reducing the complexity of building Web3 solutions and offering integration with simple APIs.
This will allow developers to focus on what's important to them while reducing costs. Thus, they can focus on building core business applications instead of constantly worrying about the backend infrastructure. Speaking on the development, Holger Köther, Co-Founder of SPYCE.5 said:
Having worked with FT500 companies and regulators, we realized that progress and momentum tend to slow down within organizations without the necessary tooling and services to support continued development. SPYCE.5 was born from these insights and helps companies realize the full benefits of the technology both during and after development.
Benefits of SPYCE.5
The two major benefits for organizations using SPYCE.5 are automation and frictionless data flow.
Subscribe to our daily newsletter!
No spam, no lies, only insights. You can unsubscribe at any time.

Automation: IOTA's Tangle architecture offers feeless transactions, high scalability, and energy efficiency. This helps towards increasing security, scalability, and shorter transaction times for businesses.
SPYCE.5 delivers automation at a global scale while building on IOTA. This way, businesses can connect directly without intermediaries, while increasing their trust in the underlying data.
Frictionless Data Flow: Businesses are leveraging digital technologies to transform business operations by automating manual processes, reducing risks, as well as enhancing security. Furthermore, decentralized blockchains provide a secure way to manage and transfer data instantly. Businesses can use blockchain technology for storing and managing digital identities securely as well as automate identity verification processes such as KYC.
However, many businesses have struggled to onboard blockchain tech into their operations and SPYCE.5 helps exactly with this.
Offering sustainable Web3 As a Service
The SPYCE.5 platform from the IOTA Foundation seeks to address two core groups:
Builders, Creators, and Developers: With the ShimmerEVM launch scheduled in the near term, there will be more homegrown projects. for builders, SPYCE.5 will offer services like hosting of infrastructure such as smart contract validators, nodes, and scalable APIs that can interact with the ledger in real-time. This will include the management of tokens across the Shimmer and IOTA ecosystems, as well as the management of digital identities and NFTs.
Enterprises and corporate developers: Many organizations have shown the willingness to tap into Web3, however, they lack the expertise to bring their products to the market quickly and safely. SPYCE.5 will guide them through this by reducing the time and cost of implementation. Kimmo Nurmisto, Co-Founder of SPYCE.5, said: "With our extensive experience in corporate innovation and deep knowledge of distributed ledger technology, we can help companies build solutions that improve operational efficiency, enhance data security, and lower infrastructure costs."
Crypto News Flash does not endorse and is not responsible for or liable for any content, accuracy, quality, advertising, products, or other materials on this page. Readers should do their own research before taking any actions related to cryptocurrencies. Crypto News Flash is not responsible, directly or indirectly, for any damage or loss caused or alleged to be caused by or in connection with the use of or reliance on any content, goods, or services mentioned.